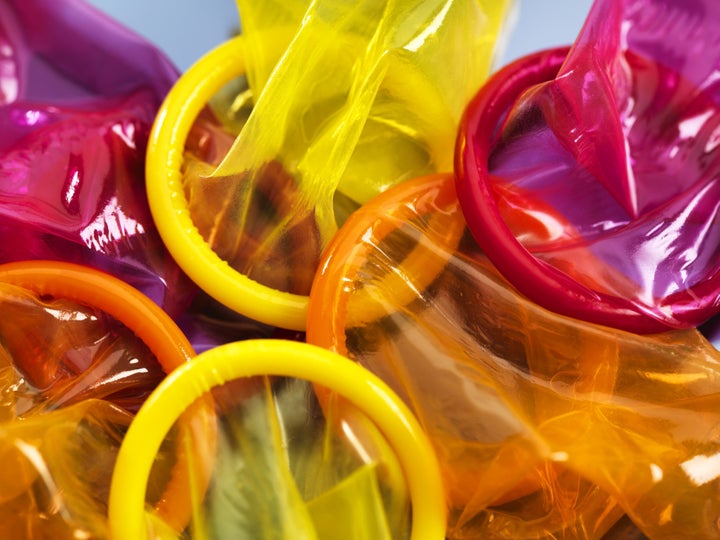 On Friday, Brazilian researchers detected Zika virus in saliva and urine for the first time. While it's still too early to say whether the disease can be spread by the fluids, the U.S. Centers for Disease Control and Prevention updated its health guidelines for pregnant women to include sexual health recommendations.
The Zika virus, which is spread by the Aedes aegypti mosquito, is strongly suspected to be linked to a new wave of microcephaly cases in Brazil. Babies born with the birth defect have smaller heads and brains that aren't fully developed, which can result in life-long developmental problems.
1. Carnival is going on as planned
Brazil's world-famous Carnival -- a week of street parties and parades that draw millions of revelers to Rio de Janeiro and other cities throughout the country -- kicks off Friday. Despite official health warnings about the need to cover up in long sleeves and pants and use mosquito repellant to ward off Zika virus-carrying insects, Carnival enthusiasts are looking forward to partying the night away during the festivities. Epidemiology experts, meanwhile, have called the tradition an "explosive cocktail" that could fuel the spread of the virus.
2. Zika virus identified in saliva and urine
Scientists in Brazil detected Zika virus for the first time in urine and saliva Friday, and marked the fluids "active," meaning they're capable of transmitting Zika virus. It's still too early to say whether or not the virus can be spread via saliva or urine, but the discovery -- in combination with a confirmed case of sexually transmitted Zika in Texas -- prompted the U.S. Centers for Disease Control and Prevention to update its sexual health recommendations for pregnant women.
In addition to avoiding travel in areas with active Zika outbreaks, CDC officials recommend abstaining from sexual contact or using a condom if a pregnant woman has a male partner that lives in or travels to a Zika-afflicted area.
3. First Zika cases in pregnant women reported in Honduras and Nicaragua
Nicaragua and Honduras each reported their first cases of Zika virus in pregnant women Thursday -- three cases in Nicaragua, and six cases in Honduras. At last count, Nicaragua had a total of reported 29 cases of Zika in the country, and Honduras report 3,200 cases.
Microcephaly, a birth defect in which babies are born with abnormally small heads and neurological development problems is strongly suspected to be linked to Zika virus in pregnant women, though the link hasn't been formally established yet.
4. Scientists still don't have a good blood test for Zika
Although the Brazilian government hopes worldwide collaboration could mean developing a quick and reliable Zika blood test within months, many researchers think that timeline is unrealistic.
"The likelihood of this happening soon is close to zero," Robert Lanciotti, chief of the CDC's diagnostics laboratory in Fort Collins, Colorado, told Reuters. "It is a long-standing problem that many people have been unable to solve even with cutting-edge molecular biology."
Part of the problem is that Zika virus antibodies closely resemble the antibodies in similar viruses. Another problem is that individuals infected with Zika frequently don't display symptoms, and when they do, the mild rash, fever and aches associated with Zika are almost identical to other tropical infections.
5. U.S. health officials take on safe sex during the Zika virus outbreak.
Because Zika virus can be transmitted sexually, the CDC issued new guidelines about how couples should protect themselves from potentially getting the disease. It boils down to condoms and/or abstinence.
The CDC also updated their guidance about Zika virus testing for pregnant women traveling from a Zika-affected area. Asymptomatic pregnant travelers can now be tested for Zika virus up to 12 weeks after their arrival date, while the old guidelines steered asymptomatic women to an OB/GYN for serial ultrasounds.
6. The United Nations asks for birth control and abortion access in Zika-afflicted countries.
Cecile Pouilly, a spokeswoman for the United Nations, said the U.N.'s high commissioner for human rights is asking the governments of Zika virus-affected areas to repeal abortion restriction laws.
Because Zika virus is possibly linked to birth defects and can be transmitted from mother to fetus during pregnancy, a handful of countries have advised women to postpone pregnancy during the outbreak. Many critics have pointed out that this "advice" falls short -- after all, it usually takes two people to create a pregnancy, so why exclude men from that message?
Secondly, the countries advising women not to get pregnant have some of the strictest abortion laws in the world, and access to free birth control and comprehensive sex education is spotty at best. Finally, some countries affected by Zika virus have alarmingly high rates of sexual violence against women -- another sign that some women don't have any control over if and when they get pregnant.

7. Florida is the state most at risk when it comes to Zika virus. It's also the state that's most prepared to fight it.
Florida Gov. Rick Scott compared mosquito preparedness to getting ready for a hurricane, reports the AP. To make sure Florida is ready for the mosquitos that can transmit Zika virus, Scott asked the CDC to furnish the state with 500 Zika virus testing kits and training to help hospital workers recognize the signs of the disease. In the past, Florida has faced and contained small outbreaks of dengue fever and chikungunya, which are transmitted by the same mosquito that carries Zika virus.
Read more Zika virus coverage: