The significance of objects eventually becomes so second nature it is easy to forget the entire process of learning an object's meaning, history and worth. It can seem almost instinctual. Latifa Echakhch works with objects and, through simple manipulations and illuminations, reworks their context, purpose and associations. She makes viewers see the object as if for the first time, which is jarring.
Echakhch was born in Morocco and left for France at three years old. As a result, her associations with 'cultural mementos' are complicated as they offer a ghost of absence where nostalgia would be. Thus Echakhch constantly re-imagines and re-evaluates objects, making cultural relics nearly worthless and random objects precious.
Her exhibition 'Currents' is her first solo exhibition in the US. Echakhch will approach the museum's 1930's American collection and riff of it with vintage lithographic stones that place the messages of the American west in the contemporary climate. Echakhch will create visual responses to 16 works in the collection, tracing the problems that continue to plague American history. Stringing together past and present with innocent poetics that beckon the viewer to look deeper, 'Currents' invites complexity through simplicity.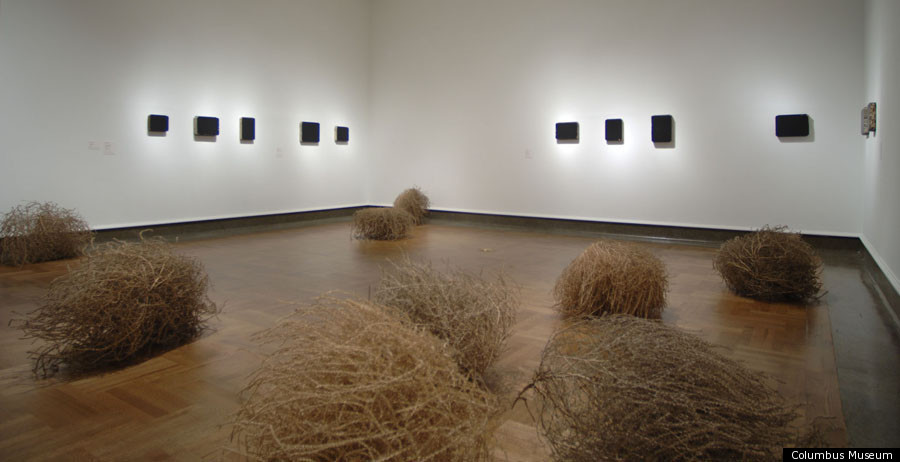 We asked Latifa a couple of questions about her work:

HuffPost Arts: Some of your work deals with symbols of cultural heritage as dead and obsolete relics, whereas other works of yours approach any given object and communicate such a strong vitality and feeling. Do you think some objects are more alive than others?

Latifa Echakhch: Maybe an object that we think of as obsolete or dead can start a new existence, free itself from its first use and necessity, and became something else. It's also this same kind of strangeness when we discover an object that we do not know about: it's become a kind of magic. An object found inappropriate in a situation or a space also gives a strange feeling. The consistency of objects that interest me is about all theses possible slips and slides of meaning.


HuffPost Arts: There is a beautiful part of your interview with MACBA where you talk to children about how art is easy, how you just have to walk in a different way with a simple object. Do you think adults are as capable of re-imagining and re-learning objects or do they reconstruct stereotypes? Is it easier to understand and make art as a child?

Latifa Echakhch: I always believe that art should have an easy access, be easy to identify, to figure out, and then easy to find much more deep meanings for those who look. But it's up to the viewer to be involved.

It's not really about how an adult becomes less and less free of non-categorization, but how kids can appropriate more easily something, with less sacralization. But we need the seriousness and weightiness of time to understand the priceless of ingenuity.
See a slideshow of her work as well as a video below, and let us know what you think of her approach in the comments section: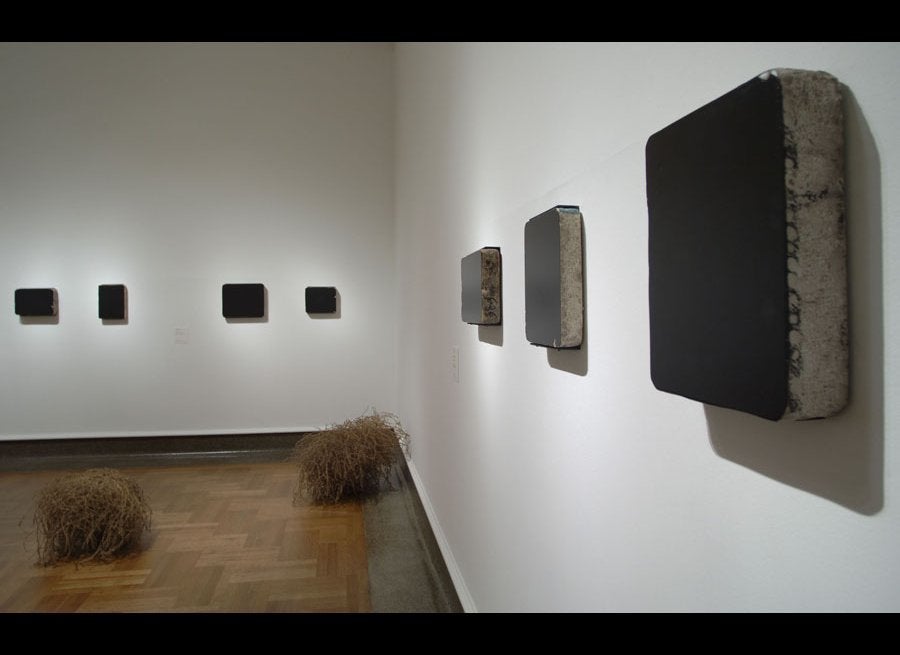 queen latifa
Related
Popular in the Community