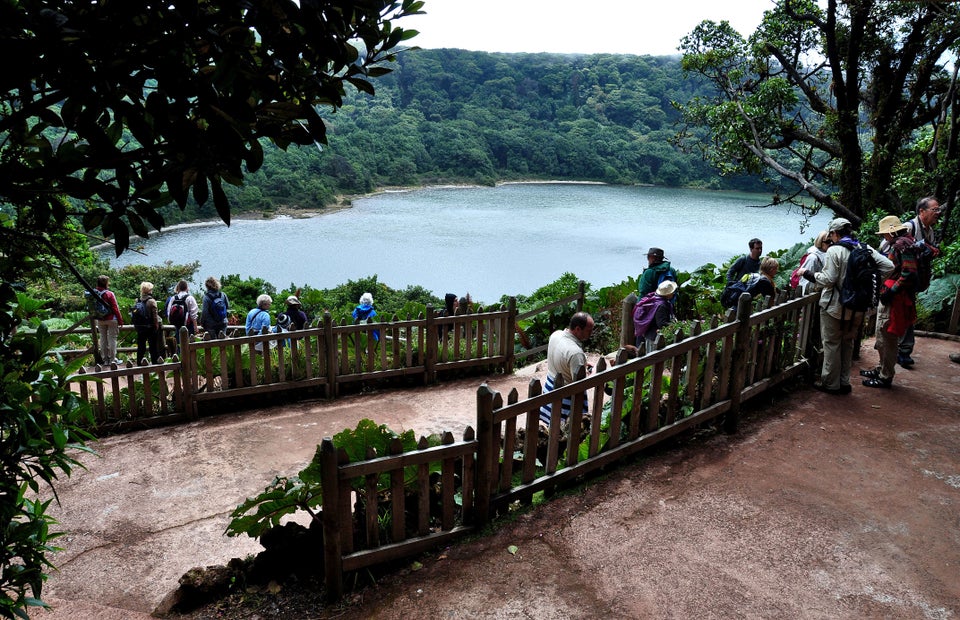 Happiest Countries In Latin America, UN 2013 Report
"On a regional basis, by far the largest gains in life evaluations, in terms of the prevalence and size of the increases, have been in Latin America and the Caribbean... In Latin America and the Caribbean, more than three quarters of all countries showed significant increases in average happiness, with a population weighted average increase amounting to 7.0% of the 2005-07 value," the report reads.
Cuba and Puerto Rico were not included in the report's findings because their data was missing in the World Development Indicators.
(Check Out Where Latin American Countries Ranked In The Slideshow Above)
The report -- which analyzed 156 countries -- is intended to be used as a means of improving policy making worldwide by highlighting how people around the world measure their well-being. The findings were based off national statistics and several surveys, including the Gallup World Poll, to assess a population's emotional happiness and overall satisfaction with life.

"There is now a rising worldwide demand that policy be more closely aligned with what really matters to people as they themselves characterize their well-being," Columbia University Professor Jeffrey Sachs, special advisor to the UN Secretary General and co-editor of the report, said in a press release. "More and more world leaders are talking about the importance of well-being as a guide for their nations and the world. The World Happiness Report 2013 offers rich evidence that the systematic measurement and analysis of happiness can teach us a lot about ways to improve the world's well-being and sustainable development."
Check out some infographics below.
Infographic by Jan Diehm for The Huffington Post.