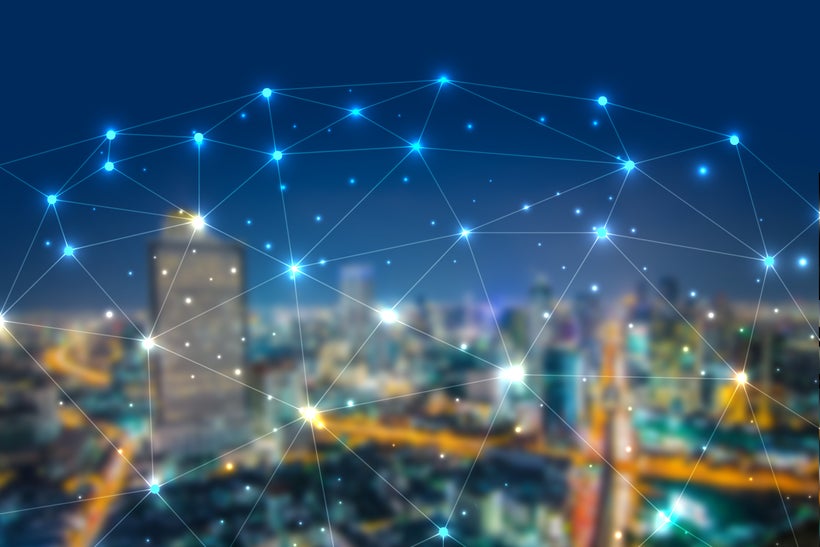 The rise of blockchain technology and the growing acceptance of cryptocurrency have caught the attention of Latin America. This is because Latin America's financial markets primarily consist of assets that are difficult to physical transfer or subdivide. These assets include gold, oil, real estate, carbon credits, stocks, etc. As a solution, Latin America is looking at blockchain technology to help with the conversion of traditional assets into tokenized assets.
Tokenization is the process of converting rights to an asset into a digital token (cryptocurrency) on a blockchain. This process has sparked great interest from financial markets around the world, as many hope to figure out how to move real-world assets onto the blockchain.
Latin America in particular is interested in tokenizing assets, as there are many challenges associated with physically transferring assets in the financial markets there. For instance, it's common for buyers and sellers in Latin America to use a piece of paper that represents tangible equity as an alternative to the trading process.
This method has resulted in a number of problems, though. For one, these papers contain complex legal agreements that are almost impossible to track. Security is also a major cause of concern when using this method. Latin America also has a strictly regulated financial market that makes finding new alternatives difficult.
Blockchain technology, however, can provide a solution. The development company, Latoex, is one of the first organizations aiming to bridge Latin America's financial industry with the crypto space by implementing a trading platform for digital assets. This trading platform is called ANDES and it provides ready-to-use tools to incorporate the strengths of blockchain and cryptocurrency into traditional assets.
Using Blockchain Technology For Trading Assets
ANDES is built on the Ethereum blockchain and serves as an exchange for cryptocurrencies. ANDES also helps with the tokenization of traditional financial assets, making it a complete platform for decentralized financial transactions in Latin America.
"Latoex has lined up with the legal model of asset trading by realizing the need for the most acclaimed assets of Latin America to be reoriented to crypto," Latoex CEO, Fabio Silva, said. "The company's future project is to decentralize the negotiations for all investors who are interested in tokenization. By storing the ownership of each asset in the blockchain technology, we're creating an investment cockpit where investors could visualize their digital assets from a single screen and with just a few clicks."
ANDES works by utilizing blockchain technology to provide Latin America with a fully decentralized financial platform. For example, ANDES uses smart contracts to eliminate third-party organizations that match and enforce transactions of standard financial contracts. Smart contracts are the agreement made between each party, serving as a peer-to-peer contract that entirely eliminates middlemen. ANDES uses smart contracts on the Ethereum blockchain to allow companies to automatize liquidation and simplify reconciliation and backoffice processes.
ANDES also provides a unique digital wallet that helps investors and businesses gain a higher liquidity and ensure legal adequacy. Each investor using ANDES has a wallet for Ether and tokens written in the blockchain. The wallet follows the tokenization standards in ethereum and is similar to a typical broker in traditional financial markets. ANDES's interface mimics a home broker system. To access the system an account is associated with the wallet. The wallet can store all assets tokenized in ethereum.
Finally, the platform helps break down equity barriers. Small companies focused on innovation listed in stock exchanges are faced with a number of compliance regulation and rules, especially in Latin America. However, the issuance of tokenized equity shares solves this problem for small players and projects being done by large companies.
For an equity to be issued on ANDES, a virtual version the company must exist, which is solved by the ethereum blockchain through the decentralized autonomous organization (DAO). This organization provides tokens that allows its members to vote. The polls may be used to set the dividend level and to consult with investors about decisions taken by the company. The preferential share is simple to implement, as it is a simple token that can be negotiated and has a function for receiving ethers from the owner of the organization.
The Financial Future: Tokenized Assets
The world is full of assets, many of which are difficult to physically transfer or subdivide. As an alternative to trading assets, paper and legal agreements are often made, yet these are complex, difficult to transfer and are not transparent.
Switching to a blockchain based platform for trading digital assets has proven to be successful in Latin America and other countries should consider this as a solution for trading assets that are difficult to physically transfer or subdivide. Blockchain technology is clearly the next step in transforming today's financial markets to become more efficient, digital platforms.
_____________________________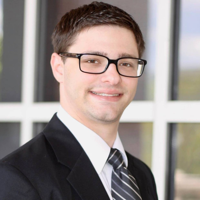 Andrew Rossow is a Tech Contributor for The Huff Post and a practicing Internet Attorney Cyberspace in Dayton, Ohio. Rossow is also a tech contributor for Cyber Defense Magazine, an Advisory Panelist with The CyberSmile Foundation, and a Legislation Committee Member with Ohio Attorney General Mike DeWine's "CyberOhio Initiative."
To stay updated on Rossow's publications, please follow his #CYBERBYTE on Twitter at @RossowEsq and his official FB page at @drossowlaw.
REAL LIFE. REAL NEWS. REAL VOICES.
Help us tell more of the stories that matter from voices that too often remain unheard.
This post was published on the now-closed HuffPost Contributor platform. Contributors control their own work and posted freely to our site. If you need to flag this entry as abusive,
send us an email
.