Leave it to the Natural History Museum to present an art show poised to put most art-specific museums to shame. This fall, the museum brings together a massive collection of living folk artists from Latin America, Spain and Portugal. And when we say massive, we mean over 800 contemporary artists from 22 countries.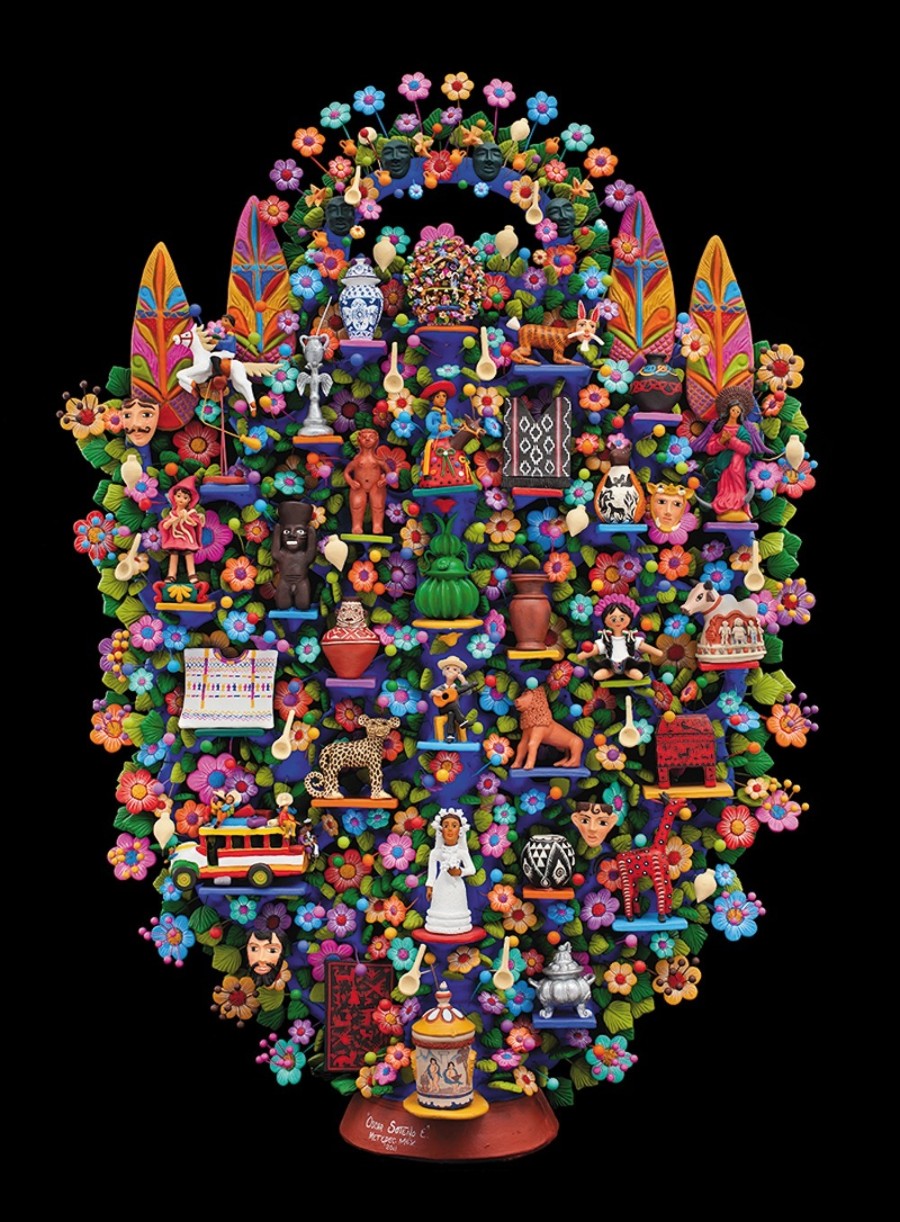 Óscar Soteno Elías. Artisan Tree of Iberoamerica, 2012
"The show is comprised of hundreds of jaw-droppingly spectacular and gorgeous objects," Dr. Karen Wise, Vice President of Exhibits and Education, explained to The Huffington Post. "These are classified as folk art because they really come out of community traditions and long-term traditions, but they show extraordinary craftsmanship, amazing artistry, lively representations. Sometimes you look at these objects and you feel like someone is telling you a story through the object. There are incredible faces, colors, traditions represented, artists and their expressions. They are presented as objects made by the hundreds of objects presented as the grand masters or grandes maestros of folk art."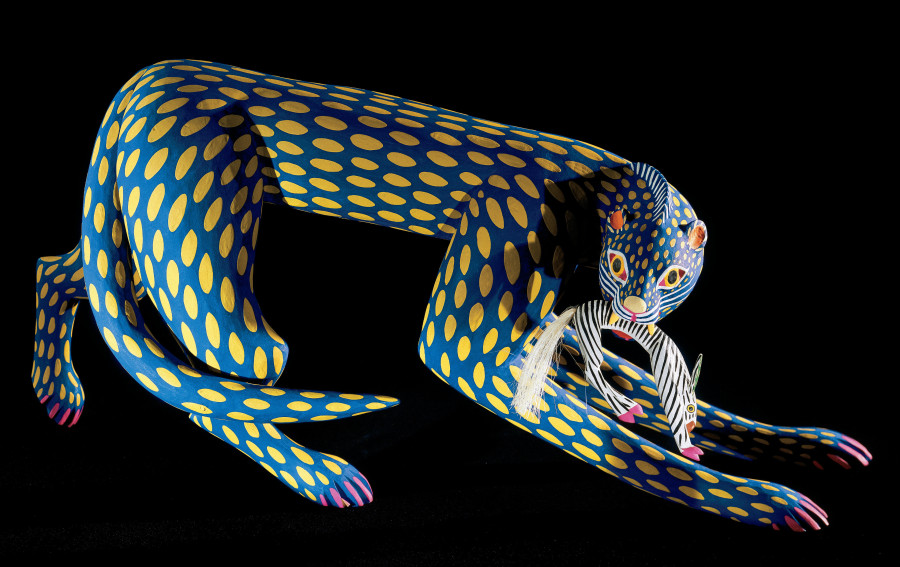 Manuel Jimenez Ramirez. Feline, 2001
The exhibition certainly presents a refreshing break from the art world trends of today. However, although each of the displayed objects is steeped in history, they're all made relatively recently. "The pieces are all contemporary. These are brand new objects made almost all of them in the last decade, by some of the most extraordinary living artisans throughout Latin America. Some are artists who are famous in their countries whose objects cost thousands and thousands of dollars, and others are members of small, indigenous communities who have been laboring making traditional objects and are highlighted in this exhibit."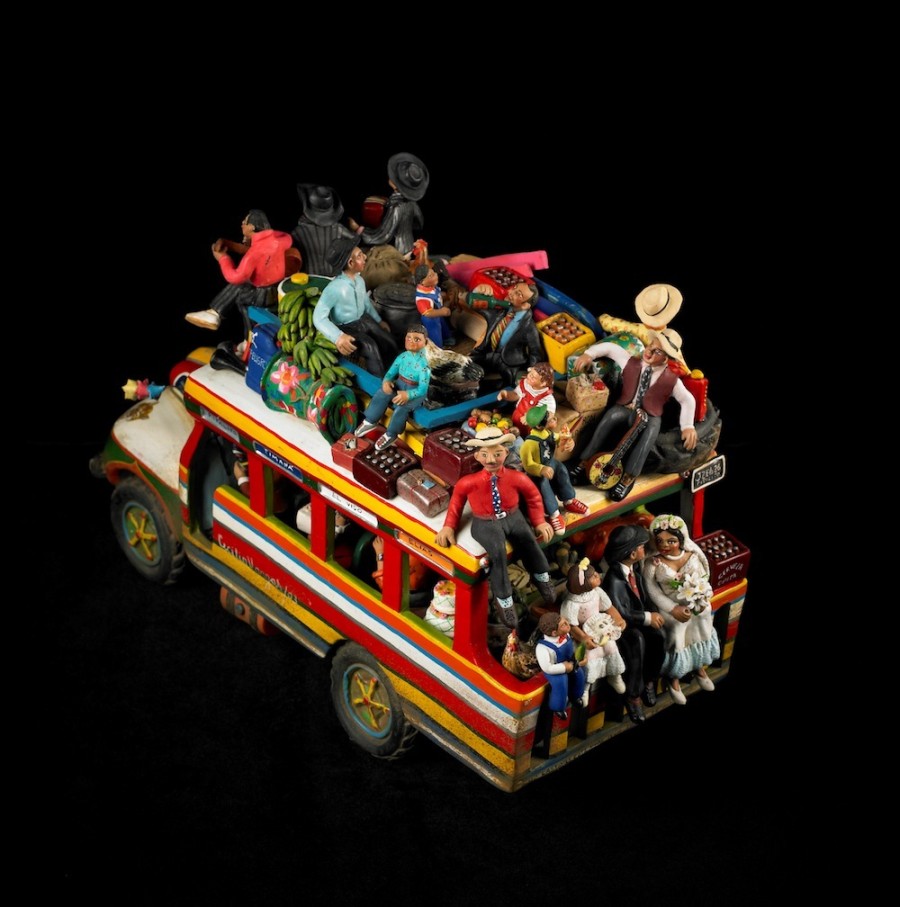 Cecilia Vargas. 
Pitalito Express, Eustorgio Inchima and Yorleny's Wedding, 2007
It's perhaps not surprising that Los Angeles was the chosen locale to debut these remarkable objects. "There are so many ties that we have in Los Angeles to all parts of Latin America. Many of us have heritage ties. Many of us travel to different parts of Latin America. There are people who love to collect Latin American objects and folk art. And as residents of Los Angeles we are always encountering these traditions that are hybrids from all around the world. Also the history of L.A., which began its historic life as a Spanish outpost and so we share history with these countries represented. It's a great opportunity for us to learn about our deep shared roots and make big global connections."
The historic exhibition will run from November 9, 2014 through September 13, 2015 at the Natural History Museum in Los Angeles. You can purchase tickets here and enjoy a preview of the magical art event below.
Outside the Lines" is an ongoing series addressing the prickly genre sometimes referred to as outsider art.
Calling all HuffPost superfans!
Sign up for membership to become a founding member and help shape HuffPost's next chapter
BEFORE YOU GO