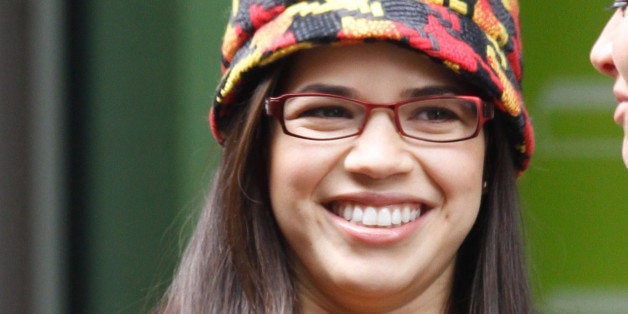 If you've ever watched a Latin American telenovela you know just how addictive they can be. From the twisty plots to the dramatic close-ups, there's always some new way to keep you hooked.
That's why they're a good place to look for inspiration for U.S. shows. Salma Hayek and Silvio Horta proved this when they adapted the widely successful Colombian telenovela "Yo Soy Betty, La Fea." In 2006, "Ugly Betty" premiered on ABC starring America Ferrera and ran for four seasons -- becoming a huge mainstream hit.
"Ugly Betty" was groundbreaking in terms of Latino representation in television and it seems the recipe for success might repeat itself this month. On October 13, the CW will premiere "Jane The Virgin," an adaptation of the Venezuelan soap "Juana La Virgen." The series will follow the story of Jane, a young woman who cherishes her chastity but is accidentally inseminated with her boss' only hope for child. The Television Critics Association has called the series one of the most promising of the Fall season.
In the spirit of recreating similar success, we've created a list of 10 famous soap operas in Latin America with great plots that could definitely becomes hits in the U.S.! Let us know which ones you'd add to the list in the comments below.
Las Juanas