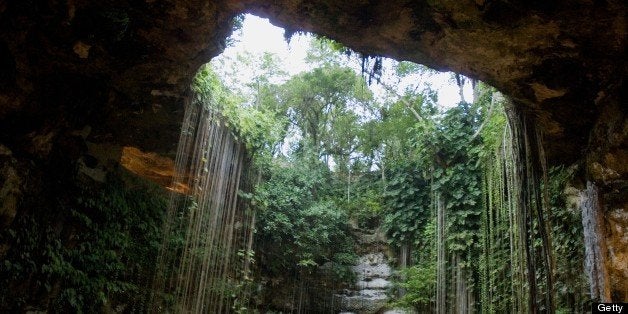 For more than a century, Latin America has lured travelers in search of real adventure: crossing craggy peaks and dense jungles, or rafting mighty rivers and exploring unique islands. This tradition continues today, with many amateur adventurers heading south to challenge themselves on Latin America's rugged expanses and delight at the region's unique natural wonders. We've looked at the real adventures and recommendations of thousands of travelers and locals on minube to create this list of Central and South America's top adventure hotspots, the best of which we're sharing with you today. From surreal white deserts to volcanic islands and jungle oases, here's a list of Latin America's Top Adventure Destinations.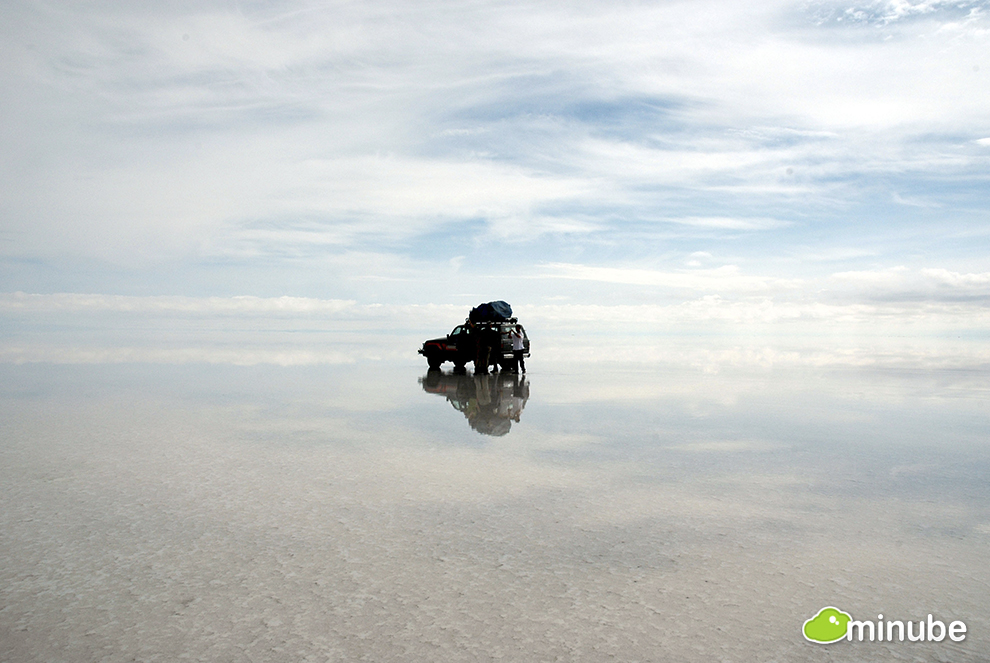 Uyuni Salt Flats, Bolivia - There are few places on Earth as otherworldly and thrilling as the Uyuni Desert in Bolivia. Massive active volcanoes, geysers, unending plains of white salt, amazing stargazing, and a temperatures ranging from scorching to sub-zero are only a fraction of what awaits travelers in the Uyuni. Most adventurers set out from the small town of Uyuni for a challenging 3-4 day trek, roughing it in an off-road vehicle to explore colored lagoons full of flamingos, eerie rock formations, and endless tracts of mirror-like salt water. For those with an adventurous streak, it's a once-in-a-lifetime experience. (Photo by Guiseppe Civica)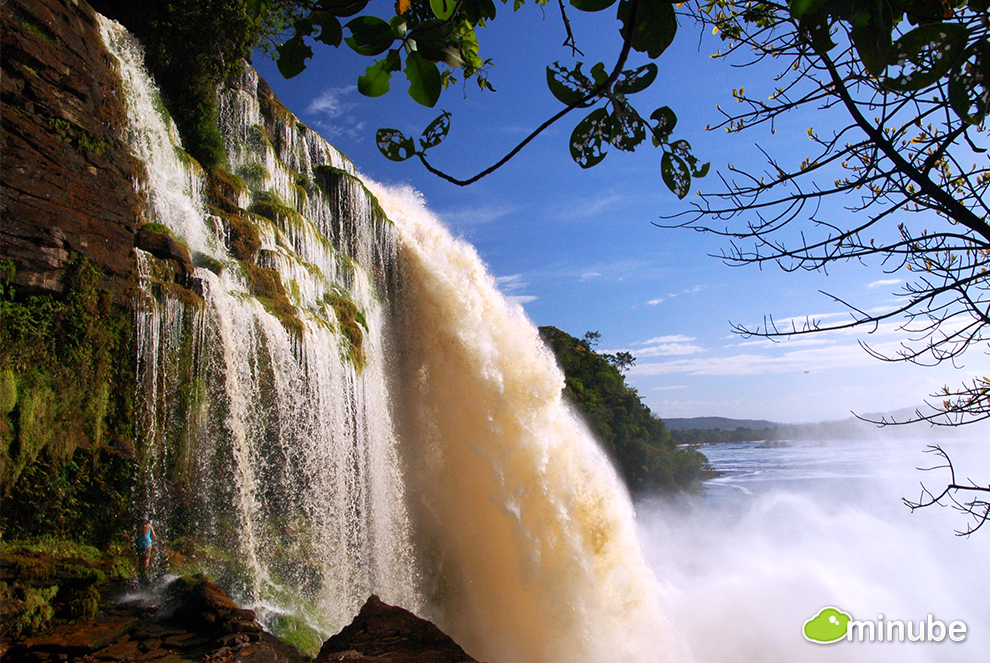 El Hacha Falls, Venezuela - While the world-famous Angel Falls is Venezuela's most popular draw, many travelers head to the Canaima area to get off the beaten track and visit El Hacha Falls. The falls themselves are massive, but the real treat is the system of natural corridors carved behind the falls which allow visitors the chance to sneak behind the cascade and appreciate the full power of El Hacha. (Photo by Naxos).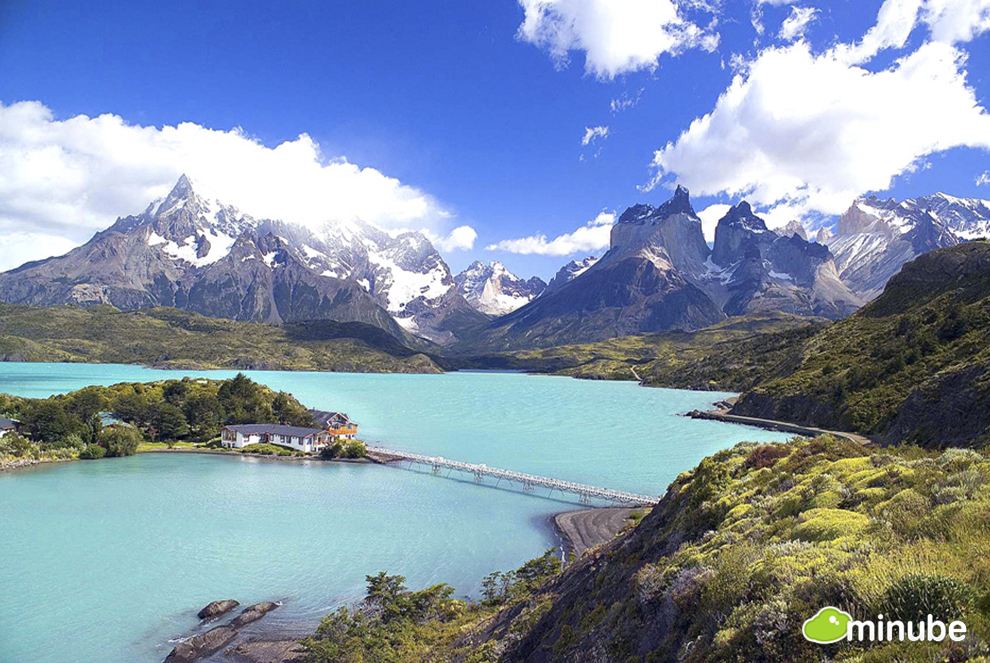 Torres del Paine, Chile - Few national parks in the Americas rival the natural beauty of the Torres del Paine National Park in the Chilean Patagonia. Many explorers use the nearby town of Puerto Natales as a starting point to take to the trails and explore the park's mountains, waterfalls, pine forests, and crystal-blue glacial lakes. If you're feeling bold, you can take one of the 5-6 day guided hikes around the jagged mountains, stopping off at the famous Milodon caves (once inhabited by ancient bear-like creatures), and the spectacular Grey Lake. (Photo by Guiseppe Civica)
Ik-Kil Cenote, Mexico - Not far from the ruins of the great Mayan city of Chichen Itza, the Ik-Kil Cenote is one of Mexico's most stunning (and popular) natural wonders. Cenotes are natural caverns carved into the limestone of the Yucatan peninsula which fill up with rainwater, creating natural swimming pools and sprawling underground lagoons. Those looking to simply cool off can take a dip in the natural pool, while the more curious can hire scuba gear to explore the submerged rock formations and aquatic life found further below. (Photo by Ramón Toril)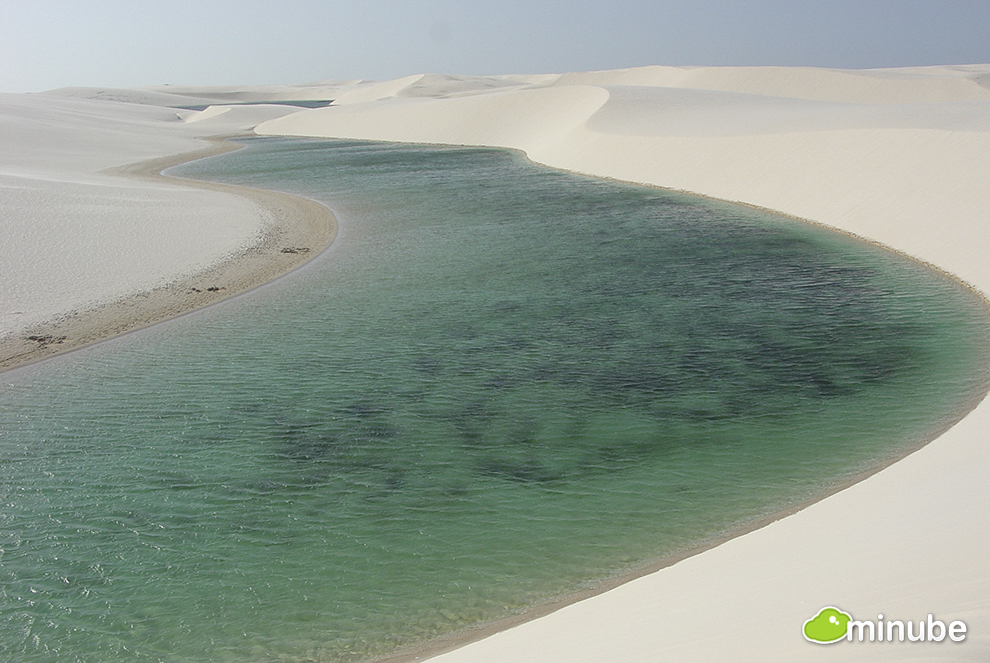 Lençóis Maranhenses, Brazil - The Lençóis Maranhenses are a natural phenomenon in northwest Brazil and one of the world's most incredible destinations. The Lençóis, which means "sheets" in Portuguese, are a seemingly endless sea of pure-white sand dunes which hide a number of cool, freshwater ponds and streams. To get there, travelers must brave a one-hour ATV ride from the park's entrance, crisscrossing dunes and plowing waist-deep through lagoons to get to the unbelievable scenic payoff at the center of the park. (Photo by Carlos Olmo)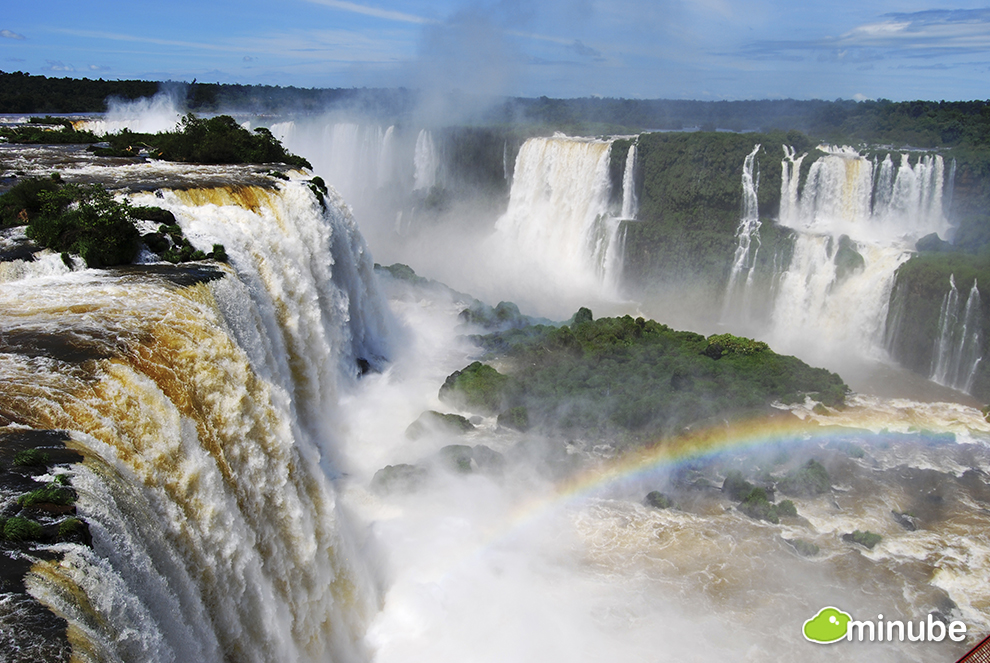 Iguazu Falls, Argentina/Brazil - Argentina's Iguazu falls are not only the world's largest waterfalls, but are also part of the largest biodiversity reserve on the South American continent. With over 2000 varieties of plants and large animals like alligators, jaguars, and coati, these falls and the surrounding natural park are a true Garden of Eden. While there are plently of walking trails to enjoy the falls from every angle, thrill-seekers can hire quick helicopter rides to be able to take in the falls from above, in all their glory. (Photo by Juanjo Fontanet)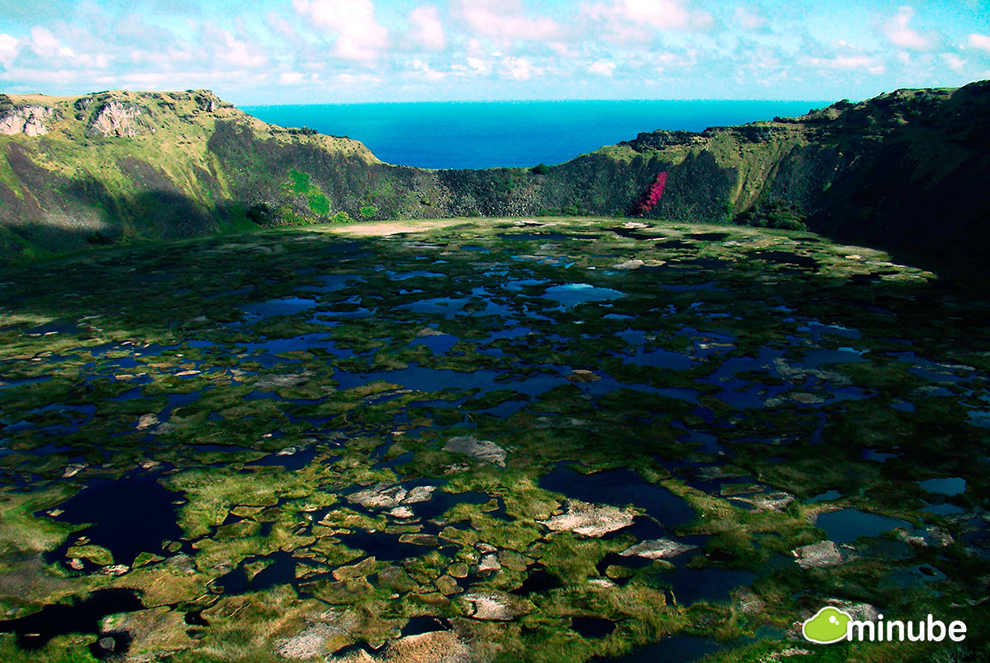 Rano Kao Volcano, Chile - While Chile's Easter Island is most famous for its mysterious stone statues, it's also home to one of the world's most spectacular hikes: the Rano Kao volcano. The Rano Kao is an extinct volcano on the island's southwest corner whose massive crater has turned into a paradise of wildflowers and lakes. Make sure to start your hike early to enjoy clear views of the caldera and ocean, then wait as the clouds pour in during the afternoon and dramatically wrap around the rim of the volcano. (Photo by Ricardo Jara).
Click here to discover more about Rano Kao.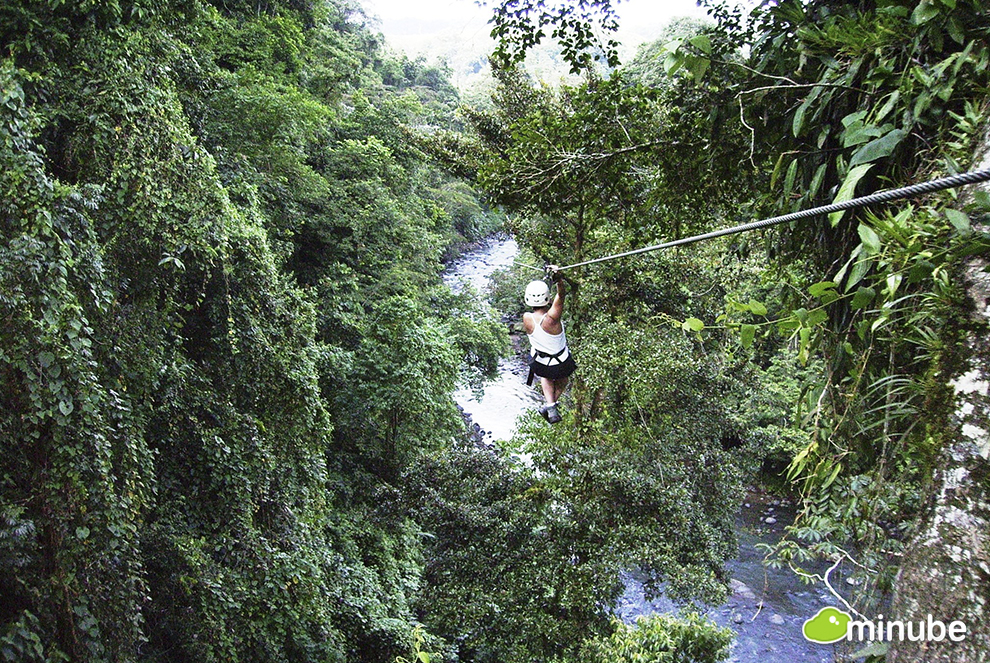 La Fortuna, Costa Rica - Costa Rica is widely regarded as Central America's most beautiful country, and the region of La Fortuna has it all: rainforests, the Arenal volcano, hidden waterfalls, and amazing ziplines which let travelers race through the canopy, sometimes more than 200ft. over the rivers and gorges below. After a day of excitement, you can also take to one of the area's many hot springs for a relaxing soak. (Photo by Kristina)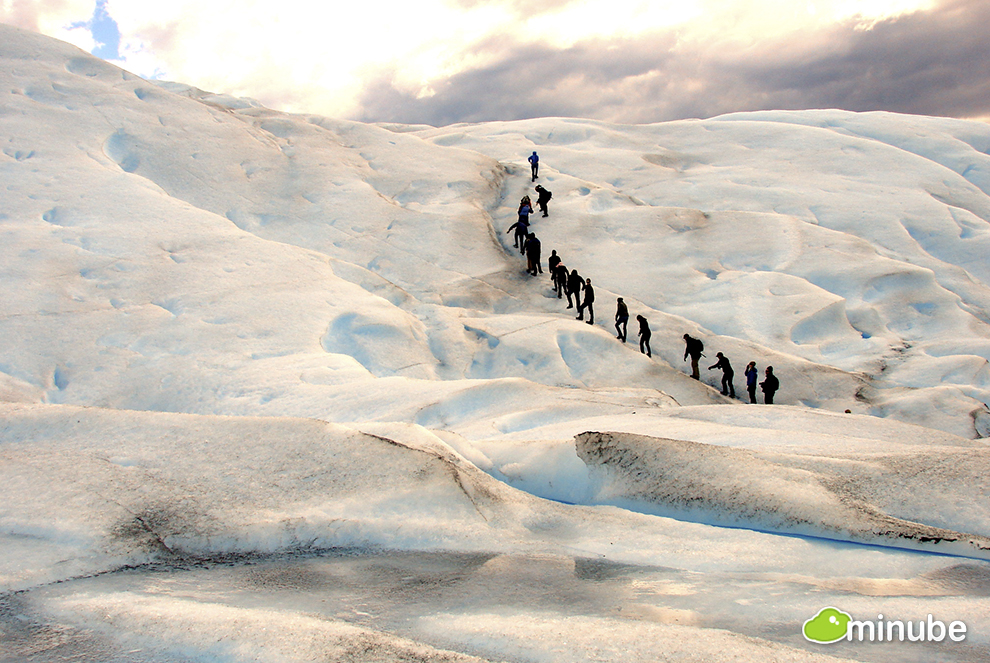 Perito Moreno Glacier, Argentina - The Los Glaciares National Park on Argentina's southern tip has over 350 different glaciers, but the most spectacular is undoubtedly the Perito Moreno Glacier. Jutting out over sixty feet above the water, Perito Moreno is a seemingly endless sheet of thick, compacted ice full of crevices, corridors, and viewpoints perfect to stop at after a morning's hike and have lunch while enjoying the views and (hopefully) catching one of the glacier's giant ice blocks as it crashes into the lake. (Photo by Marian Pardo)
Have other destinations for your South American vacation that we didn't mention? Share you experience with the world at minube!
Correction: An earlier version of this post incorrectly stated that Rano Kao Volcano is in Ecuador, while in fact the volcano is on a Chilean island.