Let's revisit the music scene in 1999: there were the inescapable boy bands, girl groups and a fair share of bizarre one-hit wonders (never forget, we made "Blue (Da Ba Dee)" a hit, people). But while cookie-cutter pop stars were making it happen in one corner, an explosion of Latino crossover artists were equally winning over the U.S. charts.
It has been 15 years since this Latin renaissance of sorts, so let's take a deep dive back into the world of J.Lo, Enrique, Ricky and more:
Ricky Martin and "Livin' La Vida Loca"
If you so much as had a pulse in 1999, you were "Livin' La Vida Loca." After absolutely killing it at the 1999 Grammy Awards with his "Cup of Life" performance, Martin released "Livin' La Vida Loca" and inspired us all to live the crazy life/pour hot wax on our lovers.
Jennifer Lopez and "On the 6"
Then there was the epic dance hit, "Waiting For Tonight." The perfect anthem for all of our anxiety about Y2K.
Enrique Iglesias and "Enrique"
Marc Anthony and "I Need To Know"
Shakira and MTV Unplugged
On the heels of success with her fourth album,"Dónde Están los Ladrones?" Shakira was invited to record a live album on MTV Unplugged. Ah, yes, back when MTV had music.
It would only be a few years later, in 2001, that she belly-danced her way into the heart of mainstream America with "Whenever, Wherever."


Santana and "Supernatural"
Gloria Estefan and 'N Sync: "Music Of My Heart"
Gloria Estefan was already an international superstar in 1999, but her collaboration with 'N Sync that year proved how much Latin pop stars had penetrated the American pop scene. The track, "Music of my Heart," was nominated for an Academy Award, as it was featured in "Music of the Heart," a film that also co-starred Estefan.
It's pretty hard to imagine pop music today without the influence of these Latino artists. And we think that calls for a victory dance. Oh yeah, you know the one ...
Before You Go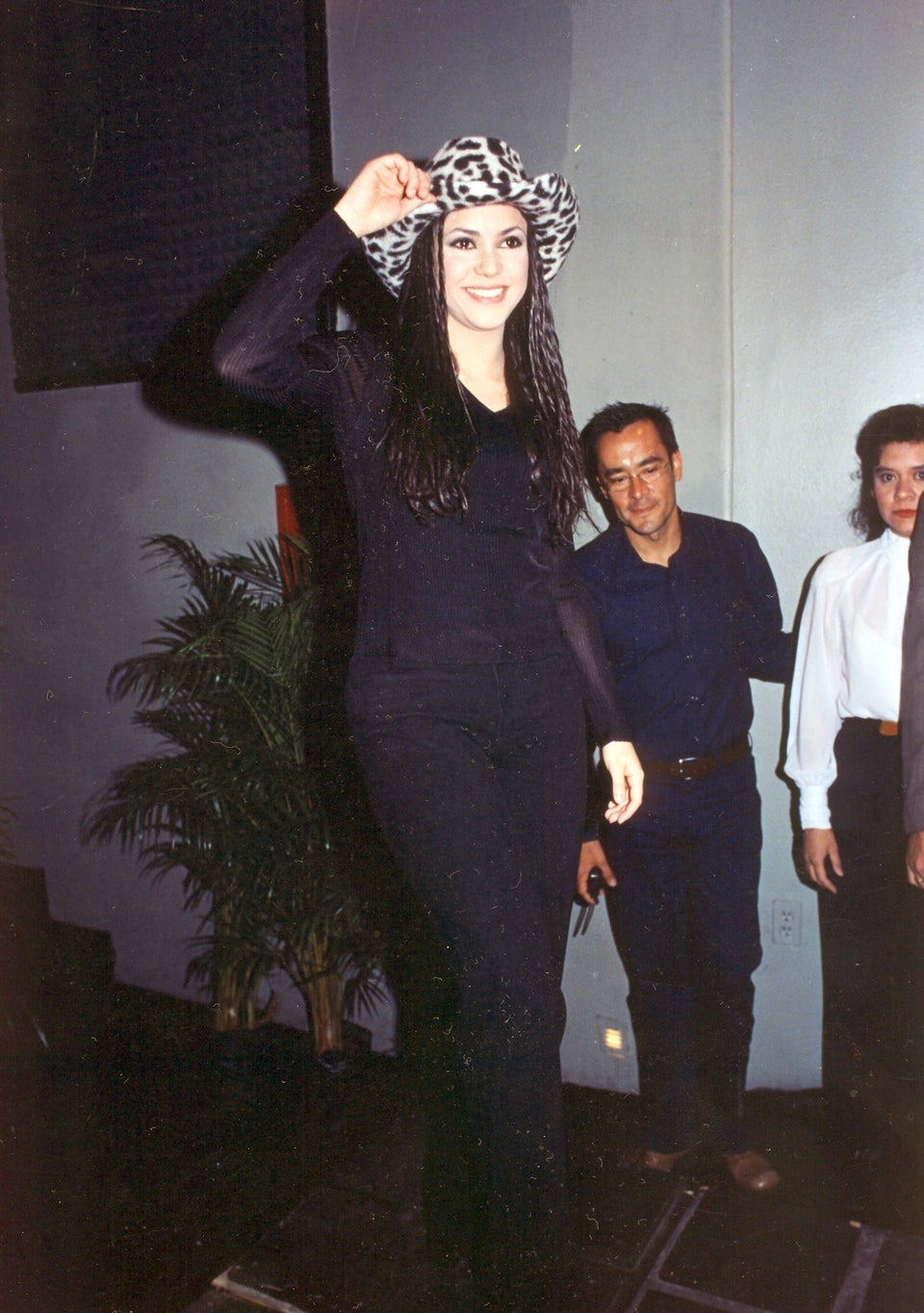 Shakira: Style Evolution
Popular in the Community