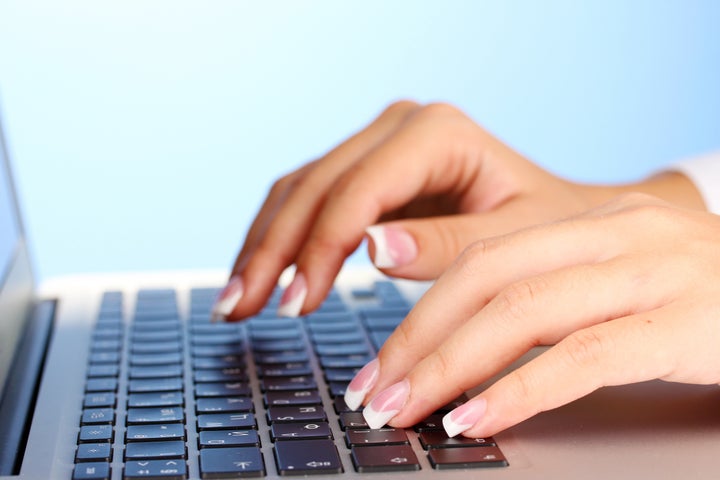 When I think of food, I know that every dish has a story. I also know that every blogger has a story to share. Put these two together and it's like they were meant to be... a perfect pair. Food bloggers have really come a long way in recent years. Today, I see Latina food bloggers as the new storytellers.
Not only are these women sharing recipes, but they're passing on fond childhood memories to their readers and creating new ones with their families. They're inviting each and every person into their Latino culture.
Stories that were once told by their mothers or grandmothers are now making their way onto their blogs. Whether they're recipes passed down from generation to generation, original creations, or a modern twist on family favorites these blogueras know how to make us drool!
From the moment I started blogging, I've watched them grow. I admire the passion they have for cooking and the love they pour into each and every meal. Whether it's through words, photography or video they invite us into their kitchens with a story to tell.
I've selected a few of my favorite Latina food bloggers who continue to inspire me and make me hungry with each and every blog post. They have roots in Mexico, Cuba, Peru and Argentina. They are mothers and daughters, sisters and friends. I asked them why sharing their culture's food and recipes is important to them. Here's what they had to say....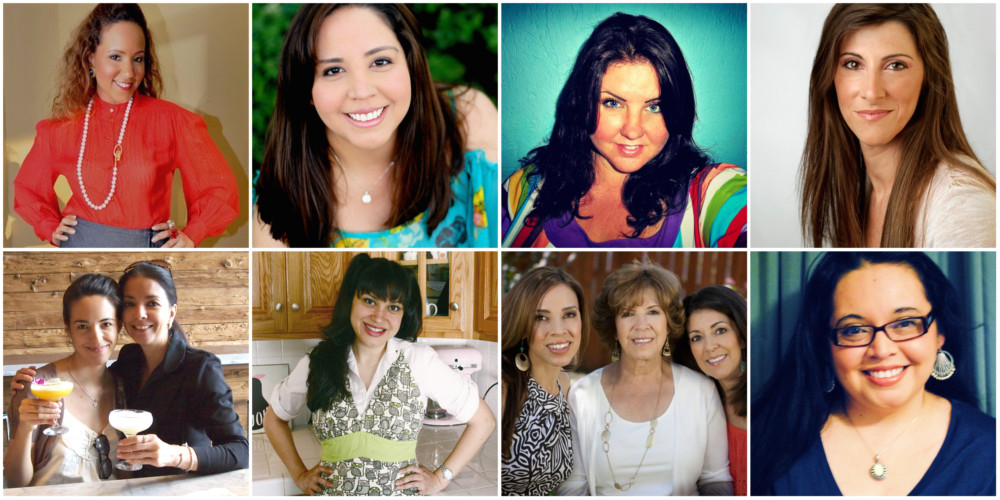 (Left to Right: Bren Herrera, Ericka Sanchez, Leslie Limón, Luciana "Uchi" Davidson, Morena Cuadra and Morena Escardo, Nicole Presley, Yvette Marquez-Sharpnack, Evangelina Soza, and Veronica Gonzalez-Smith, and Vianney Rodriguez)

At the time of sharing this, two unannounced friends walked in the house, said "hola" as if nothing, and the next thing I heard was mami offering them food. This was while we were enjoying a robust and typical Cuban lunch with out-of-town guests. It had me instantly thinking of the importance of sharing my food and culture with the world through my blog. My written experiences in the kitchen and then at the table are filled with love, tradition and personal stories which allow my readers to enjoy a new place they may not have visited before. Especially if the food is Cuban and inspired by my mother. If I'm able to transport my readers to a rich and delicious place through my food and storytelling, then my work is successful!
By sharing my food photographs and the stories behind them, I share a little piece of me. I want you to know that just by showing you a photograph of my grandmother's warm and sweet arroz con leche, I am showing you my interpretation of happiness in a bowl. It's very nostalgic to me because I love my Mexican culture and all the beautiful traditions that revolve around foods rich in color and flavor. I want to tell the world about it in the best way that I know how...with my family's recipes.
Mexican food has always been an important part of my life. La Cocina de Leslie is a collection of the traditional Mexican recipes and flavors I grew up with, mixed together with stories about cooking with my Mexican grandparents and my suegra. But it's about so much more than just Mexican food. It's a celebration of our rich culture, the beautiful language, and the traditions that have been passed down from generation to generation.
Sharing recipes from my culture means bringing my memories alive. As an immigrant, preparing and talking about food became a way of feeling at home. Cooking and sharing many traditional, as well as innovative recipes, helps me express myself. I try to show part of me in each recipe.
We love to share recipes and stories about our food and our culture. Peru has unique and ancient ingredients that have been keeping Peruvians strong and healthy from the times of the Incas with the rest of the world. We feel closer to our country and would love to see people from other cultures learn a little more about Peru and taste its delicious food.
I feel like sharing the foods of my culture is an ode to my heritage. I am a proud Latina who celebrates life through food on a daily basis. By documenting my recipes I know my family will always be able to use my blog as a resource to keep our traditions alive for generations to come.
Yvette Marquez-Sharpnack, Evangelina Soza, and Veronica Gonzalez-Smith of Muy Bueno Cookbook:
The stories we share are told with a lot of affection for each other and a respect for the traditional foods of El Paso and northern Mexico. We clearly want to share our own traditions and help others to create and maintain their own. A lot of people are not cooking anymore and we're trying to preserve these recipes and inspire people to continue the traditions.
Highlighting the recipes of my culture gives me the ability to share the flavors of my childhood, honor my family and with these plates I introduce my children to their heritage. Food for me is greatly tied to memories, family and moments in my life that have made me who I am today. Sharing these recipes along with my story allows me to preserve my past, share my heritage and chronicle these memories for family.
Now that I've shared some of my favorite Latina food bloggers: Who are yours?
Popular in the Community