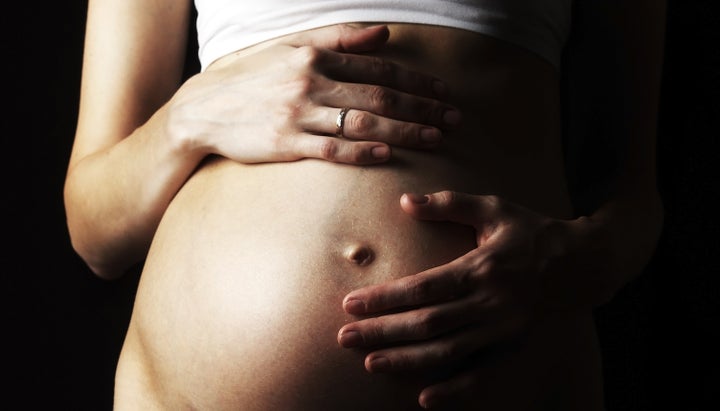 A new study indicates that teen pregnancy has dropped significantly for Latinas living in the U.S., a group of young women who have had the highest rates of pregnancy in the past decade. Some experts say increased access to contraception and healthcare may have played a role in the shift.
The study, conducted by the Center for Disease Control (CDC) and released last week, showed that teen pregnancy rates are down more than 30-percent in the Latino community. Young Latinas in their twenties are postponing pregnancy longer than they had in years past, the study says. In addition, the study concludes that the number of women having children in their late thirties and early forties has increased by 65 percent in just two decades.
CNN reported in 2009 that 53 percent of Latinas got pregnant in their teens -- about twice the national average. And in 2007, CDC studies indicated that the birth rate among non-Hispanic whites ages 15 to 19 was 27.2 per 1,000, but 81.7 per 1,000 for Latinas in the same age group. But now, teen pregnancy rates have hit their lowest point since 1976, according to the latest study from the agency.
So why has the shift occurred?
Still, others, like Nora Vargas of Planned Parenthood, believe that making sex a less taboo subject to talk about has helped lower teen pregnancy levels. The most common reason Latino teens do not use contraception is "that they are afraid their parents might find out," according to a CNN report.
Vargas also told NBC that specially crafted programs may be to thank for the shift in the Latino community. "I think what's really critical is the fact that the CDC has attributed this to the access to birth control. I think that really emphasizes the importance of education and prevention," Vargas told NBC. "And I think when programs are targeted at communities to a make sure that they have accurate information I think it makes a difference," said Vargas.
But teen pregnancy is not an isolated issue, Ruthie Flores, the former senior manager of the National Campaign's Latino Initiative told CNN. According to Flores, nearly 7 in 10 teen moms drop out of high school, and their children are also less likely to succeed in school. Latinos also represent the largest and fastest growing ethnic group in the country.
"It's related to poverty, to dropout rates. That's going to have an impact on our [nation] as a whole," Flores told CNN.
CLARIFICATION: A prior version of this post called Ruthie Flores the senior manager of the National Campaign's Latino Initiative. Although she is no longer the senior manager of the organization, she held the title when she made statements included in the article.
Popular in the Community