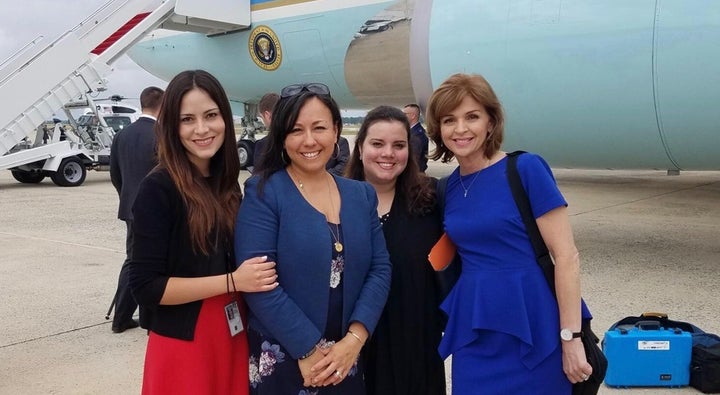 It is a widely known fact that women face unique challenges gaining access to career opportunities and positions of leadership. There are gaps, and they are real for women across diverse fields in both public and private sectors.
For example, The Harvard Business Review recently published an article reporting that the average mid-forties male college graduate earns 55% more than his female counterpart. Online destinations, such as Harvard's Gender Action Portal and Catalyst among others, exist to empower decision-makers and organizations with much needed data to elevate the priority for gender equity. However, while there seems to be a sea of information, finding data and stories that are relevant to the journey of Latinas- the group of women driving more than 50% of American's population growth- is still very limited.
In the world of politics, it has been reported that President Trump's cabinet is the most male dominated than any cabinet since Ronald Reagan's with four women and four minorities. That's 17% female and minorities, compared to Obama's 32% and 45% respectively. Reporting on these diversity numbers play a much bigger role than one of representation and feel-good scorecards. Plenty of research validates that women make strong, engaged and highly effective and emotionally intelligent leaders. Also, diverse teams deliver higher levels of performance and financial returns than predominately homogenous teams. Certainly having diverse voices at the table matter to find better solutions, ideas and policies that work for all Americans.
While the cabinet may lack diversity, there are key members of the sub-cabinet and staffers working at the White House who do bring diverse perspectives and voices. The media rather report on controversial matters or perpetuate an unfortunate tone of divisiveness, while the work of many Latinas often go unreported, yet their influence and proximity to the President and his key decision makers make them powerful voices for diversity.
Putting aside party-politics, the accomplishments of women, especially minorities, ought to be elevated and celebrated. They each have achieved greatly, have risen from humble beginnings and most important have remained committed to their heritage everywhere they go. Here is a compilation of who these influential Latinas are inside the White House.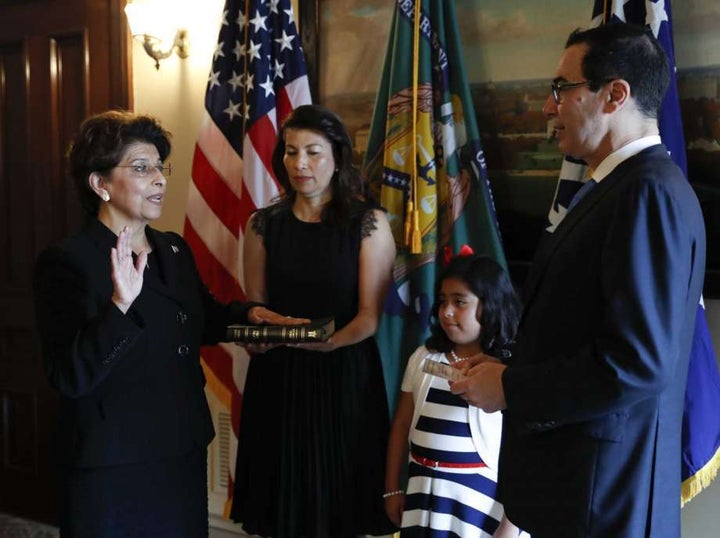 Jovita Carranza is the 44th treasurer of the United States; yes a Latina signs our nation's currency! Carranza has direct oversight over the U.S. Mint, the Bureau of Engraving and Printing and Fort Knox, and is a key liaison with the Federal Reserve. Carranza started at United Parcel Service as a night-shift box handler in the 1970s and worked her way up to be the President of International Operations at UPS in Latin America. She is the founder of JCR Group and previously served as deputy administrator of the U.S. Small Business Administration. Carranza earned her MBA from the University of Miami (FL). She has received executive, management and financial training at the INSEAD Business School in Paris, France, the University of Michigan and the University of Chicago.
Carranza was born in Illinois and grew up in Chicago in a first-generation immigrant Mexican American family. . She is the 7th Latina to hold the position. Other Latinas' in the position include Romana Acosta Bañuelos, a Nixon appointee; Katherine Davalos Ortega, appointed by Ronald Reagan and then by George H.W. Bush; Catalina Vasquez Villalpando, appointed by George H.W. Bush; Rosario Marin and later Anna Escobedo Cabral, both by George W. Bush and Rosie Rios, appointed by Obama.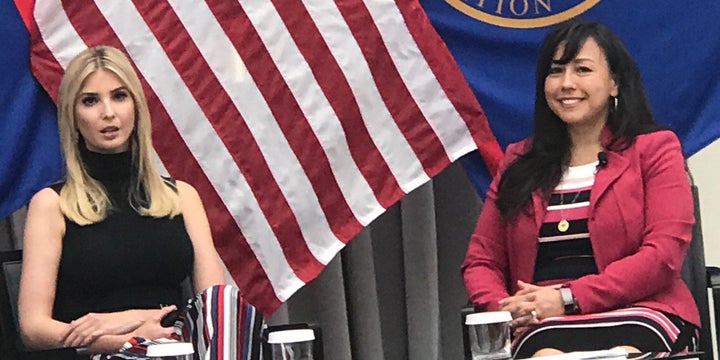 Jennifer Sevilla Korn is the Special Assistant to the President and Deputy Director for the White House Office of Public Liaison. Formerly, Korn served as Deputy Political Director of Strategic Initiatives at the Republican National Committee (RNC). She managed the integration of the Hispanic, African American, Asian Pacific Islander, Veteran and Faith community engagement in the national political plan for the 2016 election cycle. In addition, she was recently the Executive Director of the Hispanic Leadership Network (HLN), a national organization that engages the Hispanic community on center-right issues.
Korn is a White House pro after serving in the George W. Bush Administration as Director of Hispanic and Women's Affairs, as well as, Senior Advisor to the Attorney General at the U.S. Department of Justice. She was the brains behind Viva Bush, a strategy that resulted in President Bush receiving 44% of the Hispanic vote.
Some fun facts about her are that she is married to a Marine sniper, she loves the beach and tries to regularly get back to her home state of California, where she was born in East Los Angeles to Mexican immigrants. She loves cooking Mexican food and learned the best, most authentic recipes from her mother and abuelita.
If you pay close attention to many of the photos in which the President is meeting with prominent leaders, holding roundtables or traveling abroad, you often see Korn on the photo.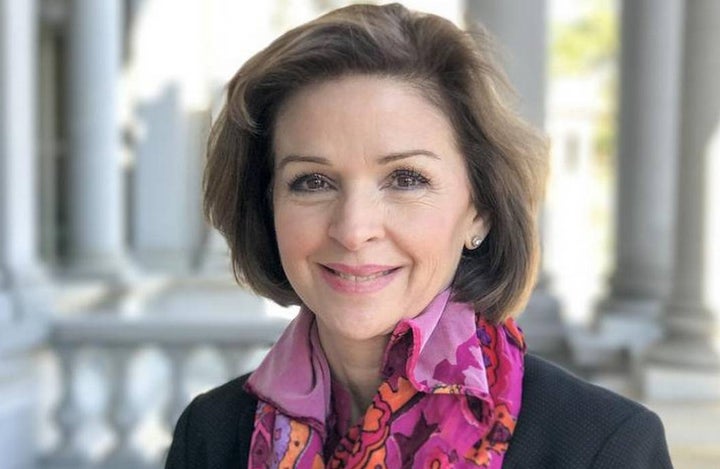 Helen Aguirre Ferré is Special Assistant to the President and Director of Media Affairs, she is the former Republican National Committee's Hispanic Communication's Director. Ferré is an award-winning and accomplished journalist, as well as a TV host of Issues with Helen Ferré on WPBT2, a PBS affiliate. She has appeared in numerous broadcast networks and had weekly opinion columns in The Miami Herald, El Nuevo Herald and Diario Las Americas, among others.
An inductee in the Florida Women's Hall of Fame, Ferré is a national member of many different organizations, including the Council on Foreign Relations and the International Women's Forum. She was born in Miami to Nicaraguan parents and is the daughter-in-law of former Miami mayor Maurice Ferré.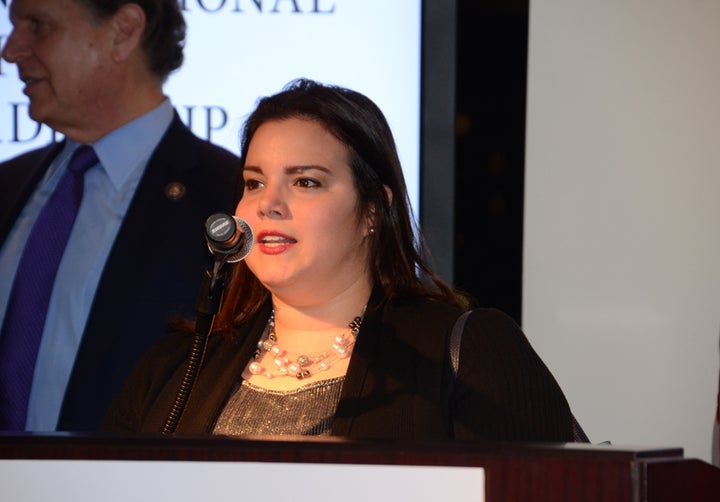 Andeliz Castillo is the Special Assistant to the President and Deputy Director of Public Engagement and Intergovernmental Affairs. She is a key emissary to a variety of groups representing people of different races, creeds and political viewpoints for the Vice President.
In 2015, Castillo was recognized as one of Huffington Post's "40 under 40: Latinos in American Politics." From 2011-2012 she served as Deputy Communications Director at the House Committee on Foreign Affairs for Chairman Rep. Ileana Ros-Lehtinen (R-FL). During the 111th Congress, Castillo worked for the House of Representative's GOP leadership under Chairman Mike Pence (R-IN). Her work resulted in several new initiatives, including the launch of the first Republican Spanish-language response to the President's State of the Union in 2010 and was involved in organizing the subsequent responses through 2012. Castillo was also the COO of The Libre Initiative, a nonprofit grassroots org that works closely with Hispanics towards economic self-reliance and civic engagement. Over a five year period, she ran day to day operations across 10 states becoming the largest conservative Hispanic grassroots organization across the nation. Prior to that she served as the director of outreach communications at the RNC during the 2008 McCain cycle.
She graduated from Brown University in Providence, Rhode Island with a Bachelor of Arts in Political Science and Hispanic Studies. She also studied abroad at La Universidad de Salamanca in Spain and La Scuola Italiana di Montevideo in Uruguay.
A New York City native, Castillo proudly celebrates her Cuban-Colombian heritage. This explains her love for arepas and salsa dancing; in fact, she used to teach and choreograph dance in the past.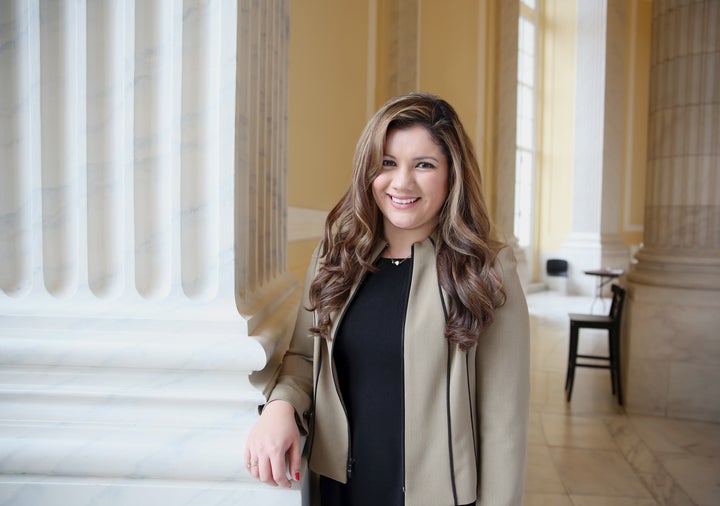 Estephania Gongora serves as a member of the Second Lady Karen Pence's office as the Director of Scheduling. Gongora is very engaged in community service. She is a regular greeter and trained Guardian with the Honor Flight program, a program which brings veterans to Washington D.C. for memorials. Her constant dedication to community service earned her the title of 2016 Idaho Cherry Blossom Princess. Prior to moving to Washington D.C., Gongora earned her Bachelor of Arts in International Studies and Political Science from Pepperdine University in 3 years. During her time there, she was an officer of Pepperdine's College Republicans, and a recipient of the Bonner Leader scholarship for service and volunteer work.
Gongora credits her achievements and successful traits to her parents, who emigrated to the U.S. from Mexico and raised her to be proud of her roots. She is an avid sportsman who loves fishing, hunting, and shooting sports- especially taking her shotgun out sporting clay courses.
Other rising young Latinas at the White House include Sofia Boza-Holman, Regional Communications Director at the White House and former Hispanic Media Press Secretary for the RNC and Hannah Castillo, Operations Manager who prior to joining this administration worked at the San Diego Regional Chamber of Commerce and served as Deputy Director of Hispanic Initiatives at the RNC.
These women serve as role models for young Latinas who may wonder if "people like them" are given a chance to lead and make an impact. They are Latina SHEroes, proudly demonstrating the talent, resilience and drive that moves Latinos to work hard to achieve the American Dream.
About the contributor: Lili Gil Valletta is an award-winning entrepreneur, independent television contributor and co-founder and CEO of CIEN+ and CulturIntel, a big data analytics, marketing and cultural intelligence firm helping organizations successfully engage diverse audiences and markets. She is a World Economic Forum Young Global Leader, member of the Harvard Kennedy School Women's Leadership Board, member of the YMCA USA National Board of Directors and the Women's Forum of New York.
Special acknowledgement to Stephanie Hernandez, student at Florida State University, Bachelor of Science, Marketing, Communications, who researched and co-authored this opinion piece.
Popular in the Community