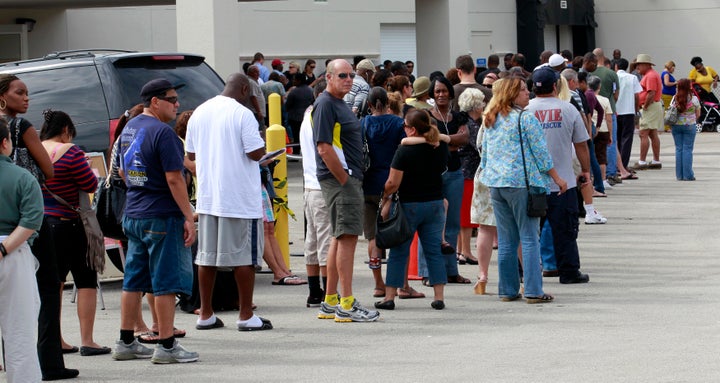 On March 5, 2014, during my appearance on The Tavis Smiley Show, I predicted that Hillary Clinton would become the 45th president of the United States. Just a couple of days remaining from an intense election with the looming threat of Donald Trump, thanks to the projected Latina/o vote, my prediction will come to fruition.
According to POLITICO (11/06/2016), Latinas/os are giving Clinton the boost that she desperately needs in critical states like Nevada, Colorado and Florida. Moreover, according to Latino Decisions (11/06/2016), a national tracking poll indicates a historic Latina/o voter turnout for this critical election, ranging from 13.1 million and 14.7 million. This includes key states like Arizona, Texas and others with large Latina/o populations.
However, just because I predicted a Clinton victory in early 2014, it doesn't mean that I endorse her past and current policies (e.g., immigration enforcement, free trade agreements, military interventions, etc.). Speaking of military interventions, while Trump represents a deplorable hustler and bully who aims to torture terrorists (apart from killing their families), Clinton is "palling around" with war criminals like former Secretary of State Henry Kissinger.
In short, once Clinton prevails on November 8, 2016, let this presidential election be a lesson for Republican leaders: "Mess with Latinas/os at your own peril!"
Calling all HuffPost superfans!
Sign up for membership to become a founding member and help shape HuffPost's next chapter