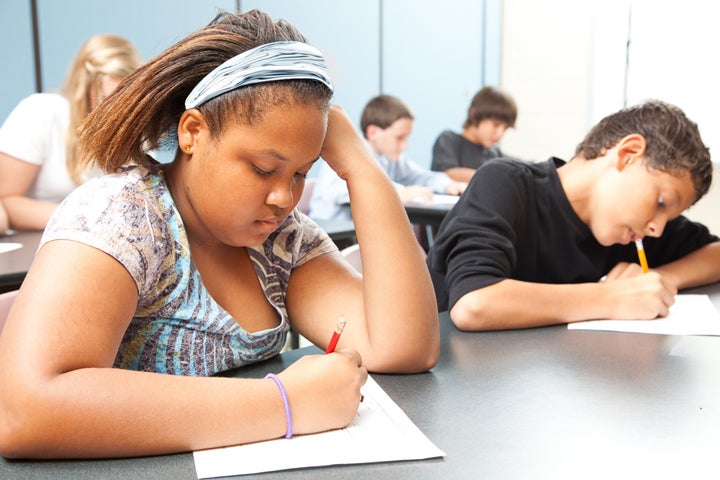 The recently released College Board's 9th annual Advanced Placement – AP Report shows that more than 19 percent of public school graduates in 2012 scored three or higher on at least one AP class. While such a figure is a positive trend from a national perspective, a further look into the Latino student data in the AP report reveals mixed results.
According to the AP report, more than 169,521 Hispanic seniors took an AP exam in 2012. This is up from 153,535 in 2011. The problem, however, is that only three in 10 Hispanic high school graduates with AP potential in math actually took an AP math exam.
"There is a disconnect," College Board Director of College Readiness Communications Deborah Davis told VOXXI. "They have the potential and yet they're not being given access because the schools do not have the wherewithal to offer AP courses. The College Board is always doing empirical research looking for new ways to give under-served students more access to rigorous course work because that helps them to prepare for success in college."

More than 90 percent of colleges and universities across the country offer college credit, advanced placement or both on the basis of successful AP exam scores — which can potentially save students and their families thousands of dollars in college tuition.
The 2012 AP Report shows that more than 15 percent public school graduates who scored a 3 or higher on at least one AP exam were Latinos. This is based on a five-point AP exam scale, which is the score needed for credit, advanced placement or both at the majority of colleges and universities.
Davis said traditionally underserved minority and low-income students have shown they have the academic acumen to succeed in AP classes based on scores from their PSAT tests, which provides students firsthand practice for the SAT in critical reading skills, math problem-solving skills and writing skills.
Naturally, there are a number of reasons why students make it into the AP program. College Board Latino Communications Associate Director María de los Ángeles Corral told VOXXI these range from the PSAT to grade point average.
"One additional point driving kids to AP is the new Latino student has language as an asset, and many of them start their AP experience with a Spanish course," Corral said. "For many this is entrée into this rigorous academic program and once they succeed in AP, they build the confidence to try other courses. We know the AP program enables students to be more successful in college classes, to save money, lower the cost of their tuition and to graduate on time. All of these are huge barriers for Latino students."
Giving kids tools to break down these barriers is the impetus behind the recently announced creation of the AP STEM Access program, which was made possible through a $5 million Global Impact Award from Google to DonorsChoose.org.
The idea is to increase the number of traditionally underrepresented minority and female high school students who participate in AP STEM courses. Through this program, 800 public high schools across the country are being invited to start new AP math and science courses, with an emphasis on encouraging traditionally underrepresented minority students who demonstrate academic potential to enroll and explore these areas of study and related careers.
Finally, if national educators want to look at a growing success story regarding Latino students and the AP program, Florida is boasting some eye-opening results.
The AP report shows, roughly 25 percent of 2012 graduates in Florida were Hispanic with 26 percent of them having taken an AP exam. In addition, nearly 30 percent of those graduates scored a three or higher on AP exams.
"Florida really stands out among states in the nation who are really closing the gap for Hispanics both participating and succeeding in AP," Davis said. "Both the data points are very important. We know there can be real equity shown if you give students a chance to have access to this rigorous college level coursework "
Before You Go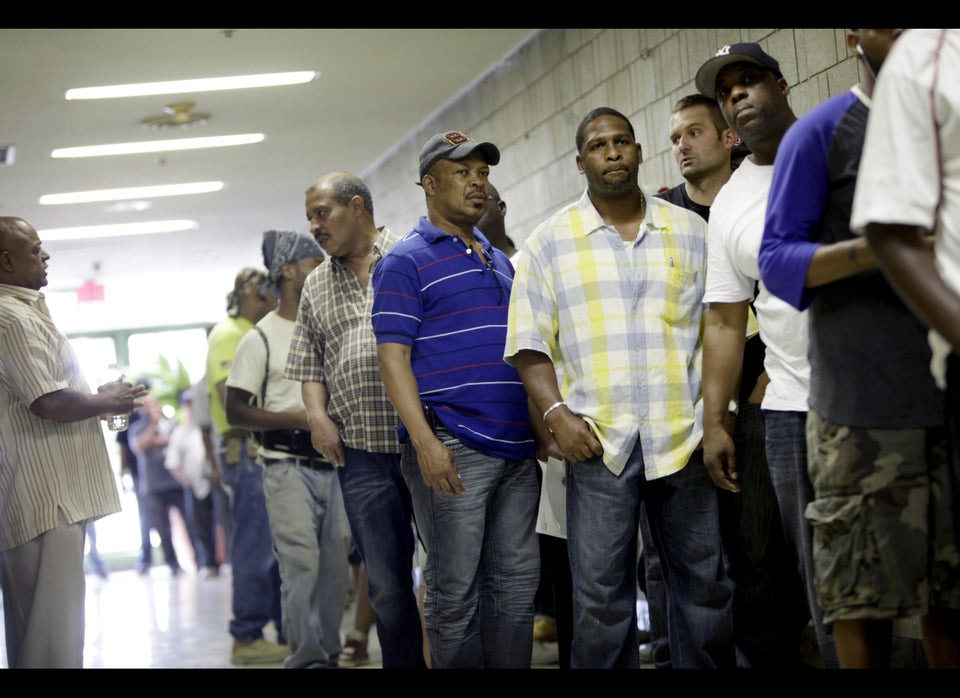 The State Of Latino Employment And Education In The U.S.
Popular in the Community