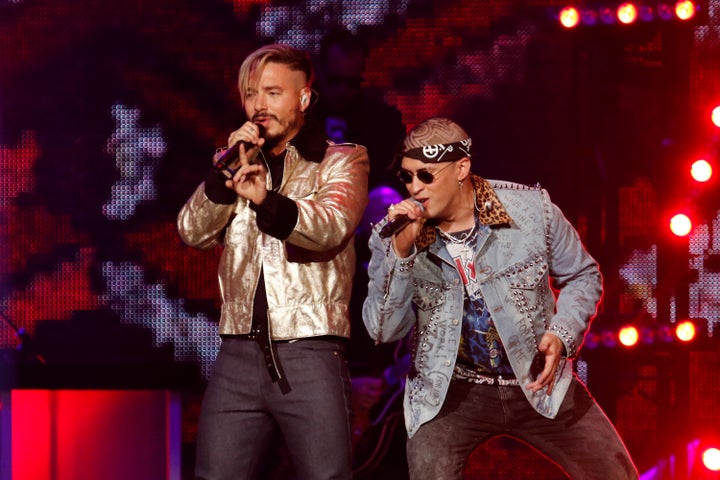 Latin music reigned supreme in 2017, and it goes far beyond the success of "Despacito."
YouTube released a list Wednesday of the platform's top 10 music videos worldwide for the year. At the top of the list, not surprisingly, stood Luis Fonsi and Daddy Yankee's catchy hit, but Latino artists including Colombia's J Balvin and Maluma, Bruno Mars, Chris Jeday and Nicky Jam were also present.
Spain's Enrique Iglesias also made the list with "Subeme la Radio," one of six Spanish-language hits on the list.
Here are the top 10 music videos of 2017 on YouTube:
Spanish-language Latin music reached new levels of globalization in 2017 as reggaeton and Latin trap hits charted across the world. "Despacito" and "Mi Gente" enjoyed similar worldwide success upon their release but did not gain popularity in the United States until Justin Bieber and Beyoncé remixes were released, respectively.
The "Despacito" remix proved to be a particularly impressive force in the industry this year, becoming the first Spanish-language single to reach No. 1 in the U.S. since "Macarena" in 1996. "Despacito" was recently nominated for three Grammys.
Reggaeton artist J Balvin achieved significant success on YouTube in 2017, appearing on the top 10 annual list twice for "Mi Gente" and "Ahora Dice." The original video for "Mi Gente" reached 1 billion views in 103 days, the fourth fastest to do so in the history of the platform. Overall, the Colombian star was also one of the top 10 most-viewed artists on YouTube in 2017.
Nicky Jam also made the annual list with "El Amante." Last year the Puerto Rican-Dominican singer had the only non-English song on the list with "Hasta el Amanecer," according to YouTube. This year more than half of the list consisted of Spanish-language hits.