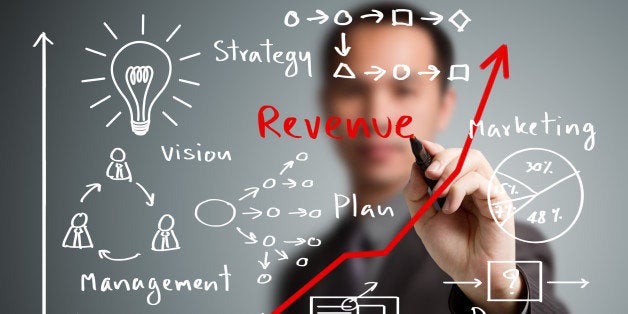 It is well-known that the buying power of Latinos has increased six times since 1990 –from $212 billion to an estimated $1.2 trillion in 2013– and the Hispanic population grew an estimated 43 percent between 2000 and 2013, rising from 35.3 million to over 52 million.
However, the growth of Hispanic businesses continues to be unnoticed by many mainstream corporations as well as the general public, even to members of the Latino community. Large Hispanic companies are achieving considerable revenues and becoming important contenders in their industries.
The following are the largest Latino companies in revenues across the country, according to HispanicBusiness.com Top 500 Hispanic Business 2013.
Five top Latino companies
1. Brightstar Corp. (revenue at $6.3 billion)
Every time you pick up your cell phone, it is possible that Brightstar is servicing you through your mobile device manufacturer, your wireless operator or retailer, or is covering your handset with insurance and protection, among other services.
A leading global company, Brightstar has a business presence in nearly 50 countries in five continents. A native Bolivian, Marcelo Claure, President, Chairman and CEO of Brightstar, started the company in 1997 as a small Miami-based regional device distributor targeting Latin America. He has driven it to rank #58 on the Forbes 2012 List of America's Largest Private Companies.
2. MasTec Inc. (estimated revenue rose at $4.25 billion)
After working for Church & Tower, an underground utility construction firm for just two short years, Cuban immigrant Jorge Mas Canosa bought the company he worked for in 1971, and took it to the next level in South Florida's flourishing economic conditions. He later involved his three sons in the company's management.
During the national telecom industry deregulation era and under this new leadership, Church & Tower emerged as a leader in their industry. In 1994, they merged with Burnup & Sims, a construction company that specialized in telephone networks in the US, the Caribbean, Middle East and Pacific Islands, becoming MasTec Corporation.
In the next decades, they accomplished enough growth to build complex infrastructure projects in renewable energy, electric power, gas and oil, water and sewer, communications and installation-fulfillment services.
3. Molina Healthcare (revenue at $3.0 billion)
Since Dr. C. David Molina, MD, opened his first clinic in Long Beach, California, in 1980, he set up the vision of his company to provide quality healthcare for low-income families and those under coverage provided by the government who were using emergency room services instead of general healthcare services.
Molina Healthcare unique approach to providing health services include Medicaid and State Children's Insurance programs in 10 states, medical clinics in five states, Medicare Advantage plans, integrated Medicare/Medicaid health plans, and it also offers plans in the recent federal Exchange in several states where they participate with healthcare plans.
In 2013, Molina Healthcare, a public company, made the Fortune 500 list at #423. The company delivers health services and health information management solutions to almost 5 million families in 15 states.
4. Greenway Ford (revenue at $1.2 billion)
Frank Rodriguez is the founder of Greenway Ford, a group of 26 dealerships in the Orlando area and the core of Greenway Automotive Group. Since its beginnings in 2000, the dealership has become the area's top new and pre-owned franchise retailer.
Employing 200 team associates with great experience in the retail automotive industry, from sales to financing and collision services, Greenway Automotive grew both through acquisitions and increased new-vehicle sales. It revenues surged 28 percent, performing at # 13 on the list of 2013 Automotive News top-dealership rankings.
Greenway Automotive Group has also extensive Corporate Social Responsibility programs that include organizations like March of Dimes, Toys for Tots, Race for the Cure, Baby DJ, and the Feed America Hunger Drive Relief Program.
5. Related Group (revenues at $1.02 billion)
A story of making it to the top, losing it all and a fast come-back would define Jorge M. Perez, the real estate Miami mogul. An Argentine who lived in Cuba and Colombia, Perez came to the United States to complete his college education. He founded his company in 1979, and took it to build over 80,000 condominiums and apartment units in the South Florida region.
However, Perez had to struggle to save his company in the collapse of the Florida real estate market in 2011, when prices fell more than 50 percent, and Related Group was stuck with over $2 billion in unsold or unfinished projects. Restructuring his debt with lenders, attracting new investors from Latin America and buying distressed property and undeveloped land when others were waiting for the market to come back, Perez placed his company at the forefront of the real estate market recovery.
Since then, the Related Group has regained its position among the largest Hispanic-owned companies in the United States, expanded his business to Latin America and attracted investors from all over the world. He has won 18 Best Awards from the Builders Association of South Florida (BASF).
Calling all HuffPost superfans!
Sign up for membership to become a founding member and help shape HuffPost's next chapter
BEFORE YOU GO
PHOTO GALLERY
The State Of Latino Employment And Education In The U.S.