WASHINGTON -- When hundreds of Latinos gather next week for a candidate forum at the Congressional Hispanic Caucus Institute conference, they won't hear from any Republicans, though not for a lack of trying on the part of the organizers.
CHCI spokesman Irving Burbano said the group contacted every presidential campaign except that of GOP candidate Donald Trump about the Oct. 7 candidate session, but only two Democratic candidates are scheduled to attend: Sen. Bernie Sanders (I-Vt.) and former Maryland Gov. Martin O'Malley. Democratic front-runner Hillary Clinton won't be at that session, but is speaking at the conference the following day.
The nonpartisan, nonprofit Congressional Hispanic Caucus Institute hosts a public policy conference in Washington every year with Latino leaders and officials, as well as an appearance from President Barack Obama. Organizers expect more than 1,000 people this year for the conference and more than 500 at the candidate forum specifically.
Candidates often have busy schedules. But at a time when they are competing for Latino votes, very few are seizing the chance to speak to this ready-made audience.
HuffPost reached out to all of the campaigns invited to the session. Spokespeople for GOP candidates Sen. Marco Rubio of Florida, former Florida Gov. Jeb Bush, former Hewlett-Packard CEO Carly Fiorina and former Arkansas Gov. Mike Huckabee cited scheduling conflicts. A spokeswoman for Democratic candidate and former Rhode Island Gov. Lincoln Chafee said he is unable to attend. Other campaigns did not immediately respond to a request for comment.
Other Republicans to decline the invitation, according to Burbano, were U.S. Sens. Lindsey Graham (S.C.), Rand Paul (Ky.) and Ted Cruz (Texas); Govs. Bobby Jindal of Louisiana and Chris Christie of New Jersey; and former Gov. George Pataki of New York.
Democratic candidate and former U.S. Sen. Jim Webb (Va.) did not respond to the invitation, Burbano said, nor did three Republican candidates: former Virginia Gov. Jim Gilmore, former U.S. Sen. Rick Santorum (Pa.) and retired neurosurgeon Ben Carson. (The group did not contact Larry Lessig, who is also running for president as a Democrat.)
Trump was not invited because of his disrespectful statements about Latinos, not any policy stance, Burbano said. The outspoken businessman will get a chance to talk at another Latino-focused forum the next day, when he appears at a U.S. Hispanic Chamber of Commerce event Oct. 8.
An immigration-focused forum in Iowa this August was similarly ill-attended by candidates. O'Malley and Chafee were the only candidates there.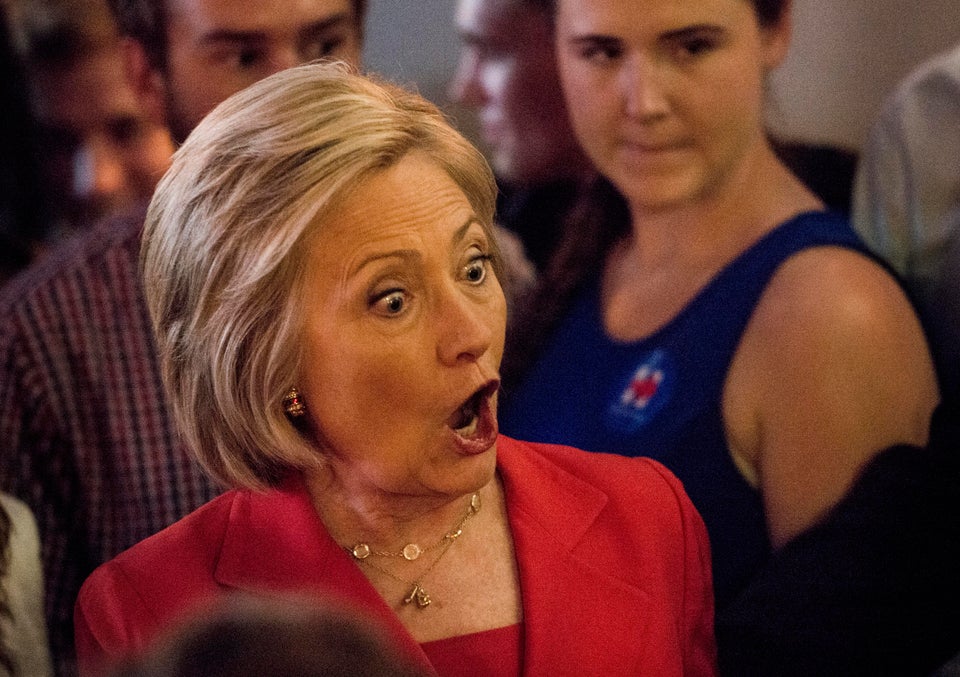 Most Awkward Moments On The 2016 Campaign Trail
Popular in the Community