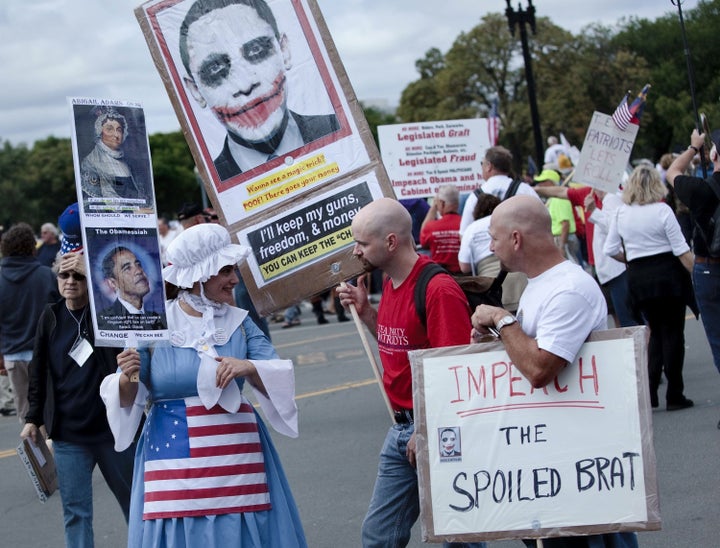 During the health care debate on Saturday, Tea Party protesters hurled racist and homophobic epithets at House Democrats. Rep. Emanuel Cleaver (D-Mo.) was spat on by a protester, Rep. John Lewis (D-Ga.), a civil rights icon, was called a 'ni--er,' and openly gay Rep. Barney Frank (D-Mass.) was called a "fa---t" and heckled with deliberately lisp-y screams.
On Wednesday, a Latino Facebook group called "Cuéntame" posted a video documenting the Tea Party hate-spewing, and asked viewers to sign an online petition to the leaders of the Republican party asking them to apologize for egging on abusive protesters.
The video, produced by Brave New Foundation, shows Republican lawmakers waving signs from a balcony and applauding the crowd of Tea Party protesters as they shout racial and homophobic slurs.
"The Republican Party needs to distance themselves from this kind of behavior," Rep. Tim Ryan (D-OH) says in the video. "I am calling upon Mr. Speaker that the Republicans who have supported this movement come out and condemn this Tea Party. It is unacceptable."
REAL LIFE. REAL NEWS. REAL VOICES.
Help us tell more of the stories that matter from voices that too often remain unheard.