 Findings in a study by the Williams Institute at UCLA in California show there are approximately 267,000 people who identify as LGBT within the population of adult illegal immigrants in America. Also, another 637,000 identify as immigrant LGBT adults with documents.
The report also reveals that from these numbers, about 71 percent of LGBT adults are undocumented Hispanics and 15 percent are Asian or Pacific Islanders.

"It is estimated that 900,000 people in this country are LGBT immigrants, among whom more than 48,000 are in with a same-sex couple where one or both spouses or partners are not U.S. citizens," said the study lead expert Dr. Gary Gates in a press release.
Recently, Hispanics inside and outside of the United States have found themselves debating on gay rights, and formulating strong positions with regards to this matter.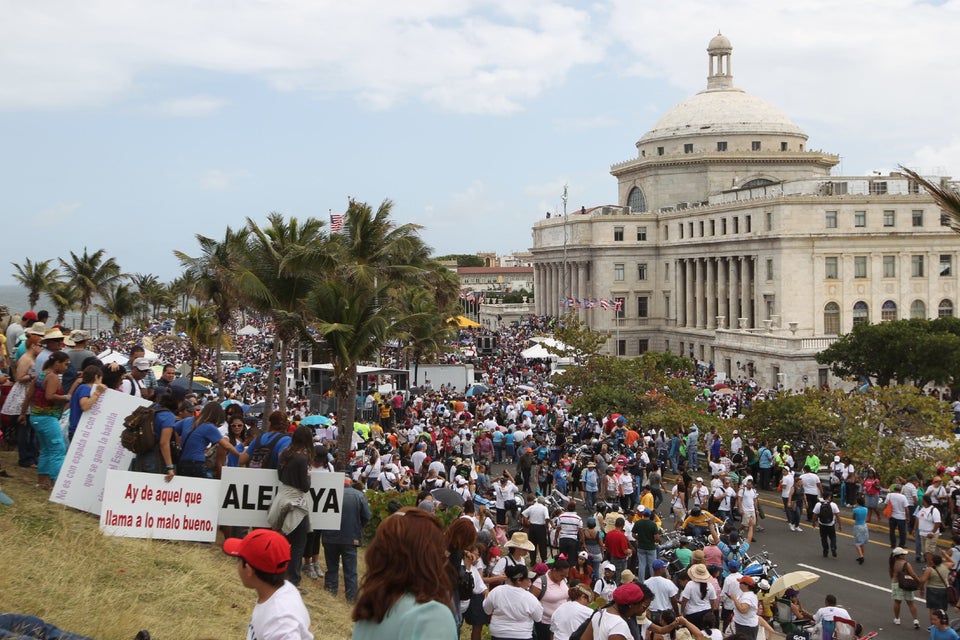 "Puerto Rico Stands Up" Pro-Family March
Popular in the Community