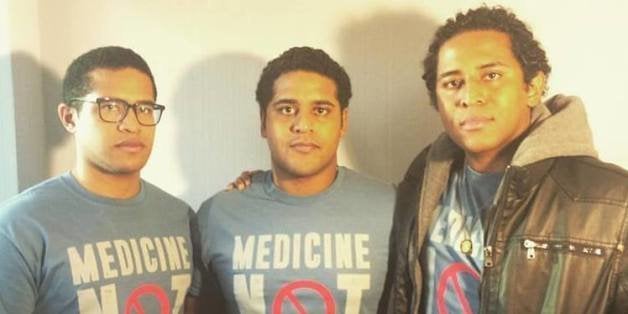 Co-authored by Franklyn Rocha-Cabrero, University of Illinois College of Medicine Rockford, MSIII, Vice President and National Policy Chair; Lizbeth Alvarez, MPH, University of George Washington University, National Policy Intern; Christian Pean, MS, Icahn School of Medicine at Mount Sinai, MSIV, Executive Director of Medical Students for Haiti, Inc.; Dr. Orlando Sola, MD, MPH, Family Medicine at Mt Sinai, PGY2, National Physician Policy Advisor
Unconscious biases and stereotypes undeniably impact our daily interactions and decisions in profound ways. This is especially true in professions that operate in the delicate space where life and death hang in the balance, such as healthcare related fields and law enforcement. Studies have repeatedly demonstrated that implicit biases contribute to health care disparities by shaping individual behaviors and beliefs. These same behavioral changes lead to differences in treatment from medical personnel and law enforcement due to preconceived notions of race, ethnicity, gender or other characteristics. Mr. Alan Pean, a Houston resident of Afro-Latino descent was almost a casualty of such unconscious bias. He is one of many recent victims of the public health epidemic of police shootings and use of excessive force across the country. With the advent of social media and the advocacy of student organizations like the Latino Medical Student Association (LMSA), we are only now beginning to discuss cases like his with the tenacity these issues deserve.
On the night of August 26, 2015, Alan Pean, called his family in distress while suffering from acute psychiatric symptoms. Alan's family attempted to seek care on his behalf from Houston's mental health crisis prevention team. Unfortunately, they were unavailable. Thus, Alan drove himself to the nearest hospital and after hours in the emergency room was finally admitted the next morning. It is important to note that Alan never received a psychiatric evaluation for the symptoms that motivated him to seek care. The next morning, Alan found himself alone and scared in his inpatient hospital room on the eighth floor. Without the assistance of medical professionals trained in psychiatric care, Alan's condition worsened. Although he never exhibited homicidal or suicidal symptoms, hospital security was alerted when he became confused and was found walking out of his room nude. The responding security personnel, off-duty police officers, were untrained in dealing with mental illness; they used intimidation and force towards Alan without reason. He was unarmed and alone in his hospital room at the time. Within minutes of interacting with security, Alan was tasered and then shot in the chest. After being shot, rather than seek readily available medical attention for Alan, police officers placed him in handcuffs and watched him bleed onto the tile floor of his hospital room. When recalling the event, Alan's brother Christian, a current medical student at Icahn School of Medicine at Mount Sinai, states:
"People have framed this like a chaotic situation that couldn't be controlled...but in reality Alan had been complaining of psychiatric symptoms and had altered mental status throughout the 12 hours he was at the hospital. Our family begged for a psychiatric evaluation. This was completely preventable."
As seen with Alan and other cases, implicit bias in conjunction with the use of unwarranted lethal force against certain ethnic groups and races has terrible consequences for our society. The increasing count of unarmed people of color killed by police forces us to face this reality. More troubling to us is the increasing encroachment of the thin blue line on people in need of medical attention, not deadly force. Kelly Thomas, homeless and mentally ill, was brutally beaten to death at the hands of police officers in a transit parking lot on July 5, 2011. Laquan McDonald, mentally altered due to PCP use, was shot 16 times by a Chicago police officer as he walked down the street allegedly brandishing a knife. A subsequent cover-up scandal in Chicago has led some to call for Mayor Rahm Emanuel to step down. Sandra Bland, Natasha McKenna, Ruben Jose Herrera--the list of names appears to go on endlessly. Although, some of these events occurred outside of the hospital setting, use of force is never an appropriate medical intervention for someone suffering from psychiatric symptoms. Hospitals and physicians are guided by principles of minimizing harm to patients and providing optimal care. Christian Pean states,
"Hospitals are meant to be safe havens for the ill and the vulnerable. Not houses of hostility, harm and oppression."
It is clear that hospital security and staff members callously mistreated Alan Pean and his family. They failed to implement medically appropriate interventions at every conceivable opportunity to do so, and instead nearly killed an unarmed, ill man inside his hospital room. Alan's case is representative of a more widespread mental health delivery crisis. Medical literature has consistently shown that people of color with and without mental illness are less likely to be diagnosed appropriately and less likely to receive important medications when compared to their white counterparts. Little has been done to address these biases. Additionally, minority health policy has rarely been a priority in undergraduate and graduate medical training. It has left most unaware of how implicit bias can influence critical decisions in health care treatment and the quality of care that patients receive. Implementation of improved policies can help reduce the incidence of tragedies such as Alan's. He comes from an upper middle class family; his father is a physician and his brother a medical student. If he was so easily victimized by such an egregious violation of patient rights, then what will be the outcome in similar situations for members of our disadvantaged and poor communities? How will it affect monolingual Spanish speakers who do not have the resources to advocate for themselves when faced with such injustice? Even now, for unfathomable reasons, Alan was arrested and is facing criminal charges. This sequence of events establishes a dangerous precedent and sends a frightening message: minority patients should fear for their lives and liberty when seeking treatment for mental illness.
Our solution is the creation of a new generation of Latino advocates who are empowered to identify these social inequities and develop policy solutions. Students in the LMSA have responded by developing the LMSA Policy Summit; a venue where leaders in Latino medicine meet to network, discuss, and address the deficits in our healthcare system. Additionally, LMSA has created National Policy Caucuses, which present the opportunity for addressing specific advocacy topics that affect Latino health, including implicit bias and police brutality. At the LMSA Policy Summit 2015, the Congress of Delegates passed resolution 11, which calls for recognizing, discussing, and advocating for national awareness and research on the effects of police brutality on Latino health outcomes. To provide justice for Alan Pean and the countless other vulnerable patients like him, we have to advocate for a system that can respond to the needs of our communities and be proactive in producing future minority physician leaders.
Popular in the Community