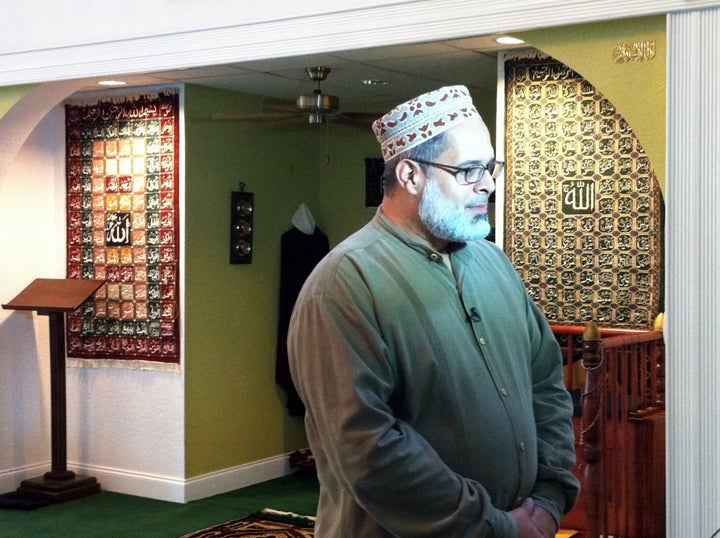 It has been 10 years since the Sept. 11 terror attacks, but many Latino Muslims say there is still a lack of understanding about their religion and its practices.
A 2007 study conducted by the Pew Research Center showed that Latino Muslims accounted for an estimated 4 percent out of a total of about 2.5 million Muslims living in the U.S. But a look at the individuals behind those numbers reveals a group of people who say they have become ambassadors for Islam despite the common stereotypes they say are still leveled by many in the U.S.
According to the Pew findings recounted in a 2011 report, while 40 percent of the U.S. population believed Muslims in the U.S. support extremism, only 21 percent of U.S. Muslims said there is support for extremism among them in the U.S.
"The first misconception is to associate violence with Islam," said Wilfredo Amr Ruiz, a Muslim chaplain and attorney born in Puerto Rico. "Another misconception is that somehow Islam aspires to some sort of world domination, and that his followers want to impose Islamic Law in the countries in which they live, which couldn't be further from the truth."
Ken Godoy, a 32-year-old Muslim of Mexican descent who was born in East Los Angeles and is a volunteer at the Masjid Omar AlFarouk of Anaheim mosque in Orange County, said new immigrants often convert because they feel protected among Islamic communities and are dissatisfied with the dogma and hierarchy of other religions.
"In California, much like the rest of the country, Muslim Latinos have become ambassadors of our religion," Godoy added. "Our goal is not to convert people, but to share the message of Islam -- the Dawah."
Others say they are attracted to the religion because of the core principles of Islam. Martha Kadiha, who was born in Mexico, said she first became interested in the Muslim world after studying in England. She now worships at the Omar Ibn al-Khattab mosque on Exposition Boulevard in Los Angeles.
"What attracted me to Islam was how the women are treated," said Kadiha, a member of the Association of Latino Muslims in Los Angeles. "It's a very clean treatment, where the emphasis of Islam focuses on family, piety and the clearly defined roles and values women have."
"Before embracing Islam, I lived in a very Catholic home," she added. "I have a sister who is a Discalced Carmelite nun."
Munira Syeda, a spokeswoman for the Council of American Islamic Relations in Los Angeles, agreed that many Latinos convert to Islam because of the religion's values.
"Latino Muslims emphasize family values, respect for elders and community life," Seyda said. "Furthermore, religion plays a dominant role for us."
"Among Latinos, that characteristic has contributed to a better understanding of the faith and the Islamic followers," she added. "That has resulted in greater cooperation and bridge-building on issues such as homelessness and petitioning for immigration reform."
The spread of Islam to Latinos has continued steadily since 9/11, according to Ali Khan, director of the American Muslim Council of Chicago. Khan stimated that there are 200,000 Hispanics who practice the religion in the U.S.
"I was raised in a Catholic school, but I converted to Islam 43 years ago," said Yusef Maisonet, 60, of Puerto Rico and a member of the Islamic Alliance "El Barrio" in New York. "Islam opened my eyes to not only understanding my culture and studying my ancestry, but also to discover my spirituality and understand that there is no other deity with the right to be worshipped except God -- and that Muhammad is the messenger of God."
According to a January 2011 study by the Pew Forum on Religion and Public Life, population growth among Muslims throughout the world is 1.5 percent a year -- twice that of non-Muslims at 0.7 percent. Muslims accounted for 23.4 percent of the world's population in 2010, and the Pew Forum estimates that in 20 years that number will climb to 26.4 percent. According to a separate analysis by Pew, there will be 6.2 million Muslims in America by 2030 -- up from 2.6 million in 2010.
However, for many practitioners of the Islamic faith in the U.S., the rise in their population has clashed with a backlash against Muslims following 9/11.
"The September 11 terror attacks 10 years ago tainted the image of Islam," said Ruiz, the Muslim chaplain and attorney from Puerto Rico. "Muslims are used as political footballs."
He predicted that there will be more emphasis on Islamophobic rhetoric as the 2012 elections approach, "because it's part of extreme political xenophobes' dedicated agenda to focus all their artillery against the Muslim community."
"The Koran condemns any terrorist act, and we Latino Muslims know that," he added. "And whoever says to kill in the name of Allah is a liar."
REAL LIFE. REAL NEWS. REAL VOICES.
Help us tell more of the stories that matter from voices that too often remain unheard.