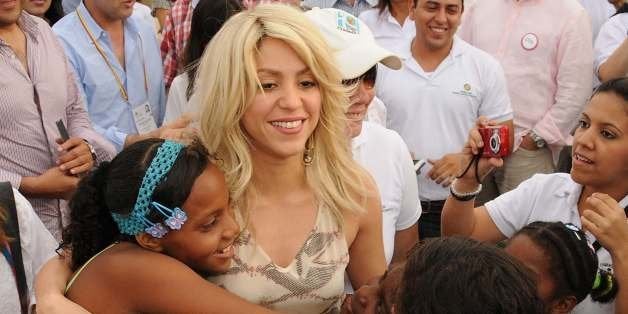 Latino celebrities like Eva Longoria, Juanes and many others are using their fame to embrace philanthropic causes and are on a mission to lend a hand and support other Latinos and their communities.
Check out these Latino celebrities who contribute to Latino causes:
Latino celebrities in philanthropy
Juanes has always been active in philanthropic causes in his birthplace of Colombia. Juanes is especially passionate about helping victims of land mines, which resulted during Colombia's civil war. He also founded the Mi Sangre Foundation, an organization to help needy Colombian children through the Education For Peace Program.
Rosario Dawson is co-founder of Voto Latino, an organization that seeks to empower Latino youth to achieve a positive change through the vote. It is a non-partisan organization with big civic engagement campaigns dedicated to bringing new voices into the political process.
Shakira is an internationally recognized celebrity who has room in her heart for her boyfriend, her baby and her philanthropic efforts to help children in need in her native Colombia.
She was honored in 2011 as Person of the Year by the Latin Recording Academy for her career accomplishments as well as her leadership of the Pies Descalzos Foundation, a non-profit helping children in need in Colombia.
She also founded its sister foundation, the Barefoot Foundation, is a U.S. non-profit devoted to bringing quality education to children in need.
Recently, Shakira proposed a solution to bring quality education to every child in the U.S. through philanthrocapitalism — described as the practice in where you apply business methods to philanthropy and call upon the private sector to pick up where government leaves off.
George Lopez seems to also possess a serious face when it comes to philanthropic causes. He is the founder of The Lopez Foundation, dedicated to making a change for underprivileged children and their families. He was awarded with the Manny Mota Foundation Spirit Award and the Spirit of Liberty Award for his contributions and efforts to help the Latino community.
Eva Longoria's philanthropic endeavors
Eva Longoria spends much of her free time in philanthropic work to make a difference in the Latino community. She is engaged with many organizations and projects like:
Longoria is the spokesperson for PADRES Contra El Cancer (Parents Against Cancer), a nonprofit organization that tries to improve the lives of Latino kids who are sick with cancer. It does not stop at the child's needs but also address the needs of the family supporting their son or daughter in whatever it is they need, from educational support to financial aid.
She founded Eva's Heroes, a charity focused on helping developmentally disabled children.
She helped raise more than 20,000 for the Make-A-Wish foundation.
She was co-chair for Obama's fundraising committee, which through its fundraising, gave170,000 dollars to the Friends of the American Latino Museum in support of Latino arts.
In 2011, Longoria co-produced "The Harvest," a documentary which shows the dire conditions of working migrant children.
Longoria was also awarded the Latina Visionary and Community Empowerment Award at the 21st National Hispanic Women's Conference by the Hispanic Women's Corporation, in recognition of her contributions to the Latin community.
She also got the National Hispanic Foundation for the Arts' Horizon Award, awarded to those who advance the presence of Latinos in TV or films, and the 2006 NHLI Mujer/Chair Award, for her significant contributions to the empowerment of the Hispanic community, along with some other awards thanking her for her commitment to the betterment of the Hispanic community.
There are, of course, many other Latino celebrities dedicating their time to help their communities back in their native countries or doing something to help Latinos in the U.S. For example, Adriana Lima works with the orphanage Caminhos da Luz (Way of Light) in Salvador de Bahia, Brazil and the Puerto Rican rappers of Calle 13 have a global campaign MTV EXIT to support Latin America and Spanish-speaking communities in the U.S.
Even Marc Anthony co-founded The Maestro Cares Foundation to support organizations in Latin America that work with disadvantaged children.
Latino celebrities all around U.S. are aiming to help to improve and empower our communities. We can all be inspired to follow in this spirit and make some positive changes within our own communities.
Before You Go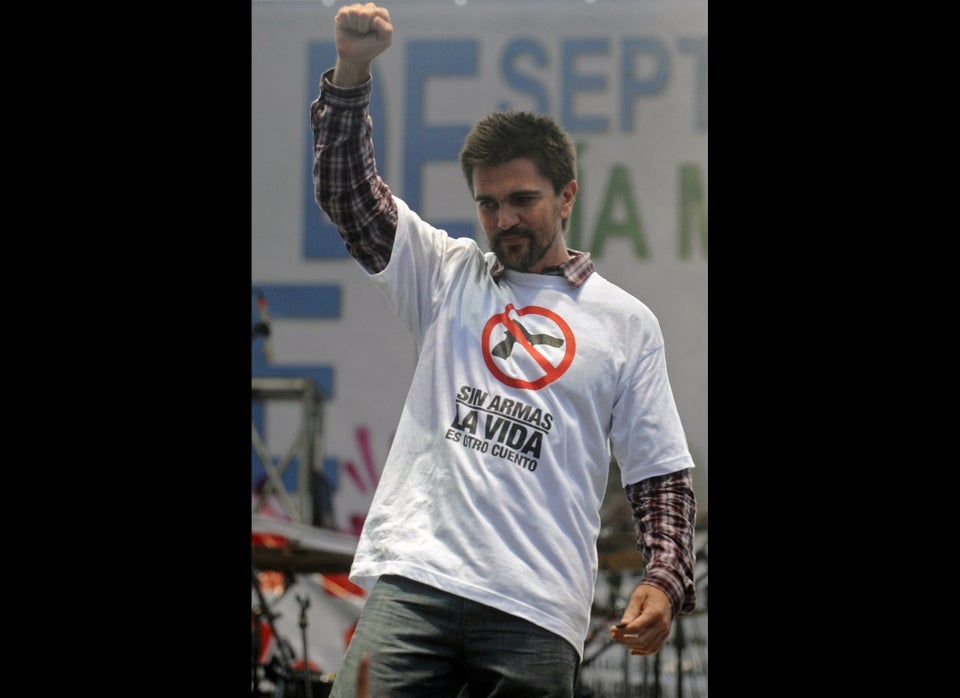 Latino celeb philanthropists