 The Latino population is booming across the United States -- and nowhere more so than in the South.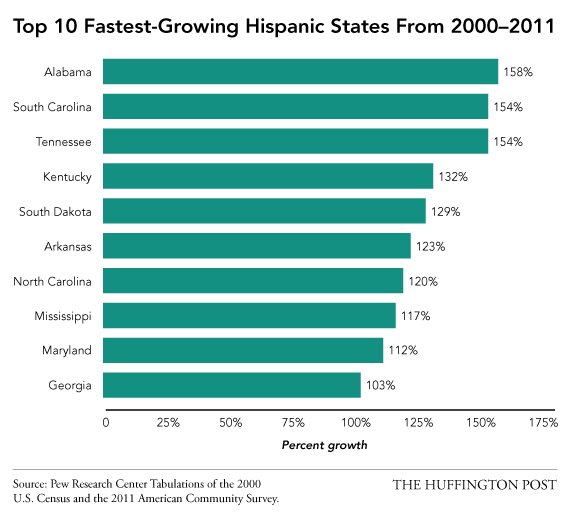 Alabama's Latino population grew a whopping 158 percent, to 186,209, though Latinos made up just 4 percent of the state's population. South Carolina and Tennessee -- both with larger Hispanic populations than Alabama -- trailed just behind with Latino population growths of 154 percent each.
South Dakota was the only state in the top 10 not located in the south.
Not a single state saw its Latino population decline over the period, according to Pew. But it's not clear whether that figure remained true in the period from 2011 until today.
Despite the booming growth in the south, the U.S. southwest remains by far the most Latino region of the country. New Mexico is the state where Latinos make up the greatest share of the population, at 46.7 percent, followed by Texas, California and Arizona.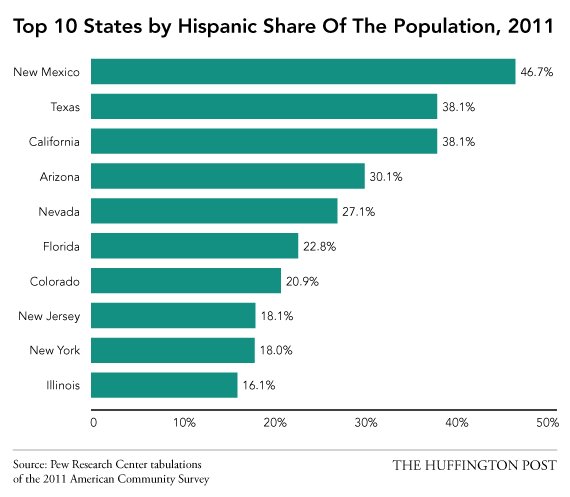 California remains the state with the largest Hispanic population in terms of raw numbers, with 14.4 million -- well over second-place Texas with 9.8 million.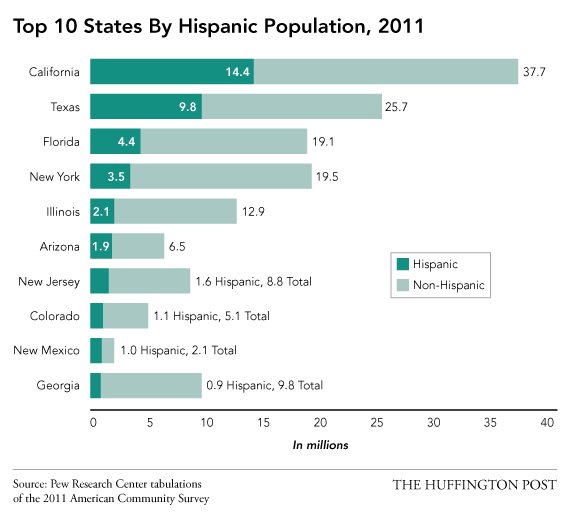 The Pew data is based on analysis of the 2000 U.S. Census and the 2011 American Community Survey.
Before You Go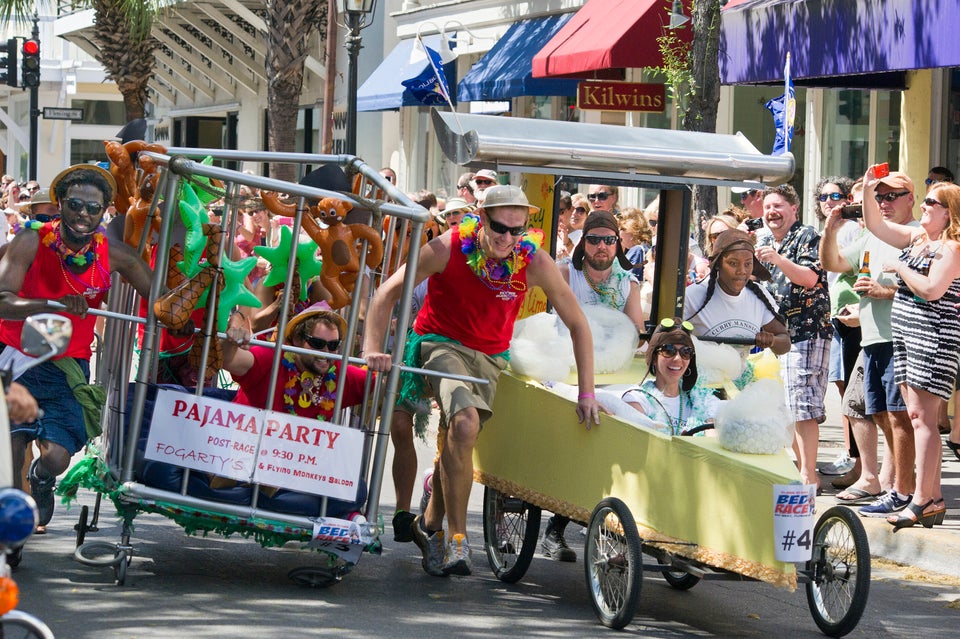 12 U.S. Spanish Place Names Explained