 In a ceremony held on Monday at the White House, President Barack Obama awarded the National Humanities Medal to nine honorees. Among them were two Latino academics, Professors Teófilo Ruiz and Ramón Saldívar.
"An accomplished teacher and author, Dr. Ruiz has captivated students and scholars by deepening our knowledge of medieval Spain and Europe, and exploring the role terror has played in society for centuries," Obama said of the UCLA professor according to The Latin American Herald Tribune.
"I am greatly honored not just for the award to myself but for all the Latinos in this country," said Professor Ruiz to the Huffington Post. "Our work is representative of all of our common aspirations, endeavors, and willingness to contribute a small bit to human knowledge. It is a great honor, and a firm stand by the National Council for the Humanities and by President Obama that we all count and can contribute to American society."
"I am honored to have been recognized among a stellar group of scholars, writers, and artists," said Saldívar to The Huffington Post. "As a humanist literary scholar and professor, my work has always been to teach young people that the strength of our country comes from its amazing ability to create unity from among the multiple differences that our society encompasses. To quote the poet Walt Whitman, the United States 'are essentially the greatest poem' because we are 'not merely a nation but a teeming nation of nations.'"
Obama also presented the National Medal of Arts which honors artists, writers and organizations for their contributions to the nation. Medals in this category were awarded to actor Al Pacino, painter Will Barnet and poet Rita Dove among others.
Receiving medals for humanities, the two Latinos joined philosopher and novelist Kwame Anthony Appiah; poet John Ashbery; author Robert Darnton, author; social critic and professor Andrew Delbanco; pianist Charles Rosen; and economist Amartya Sen.
ALSO ON HUFFINGTON POST: LATINOS WHO CONTRIBUTE TO CHARITABLE CAUSES: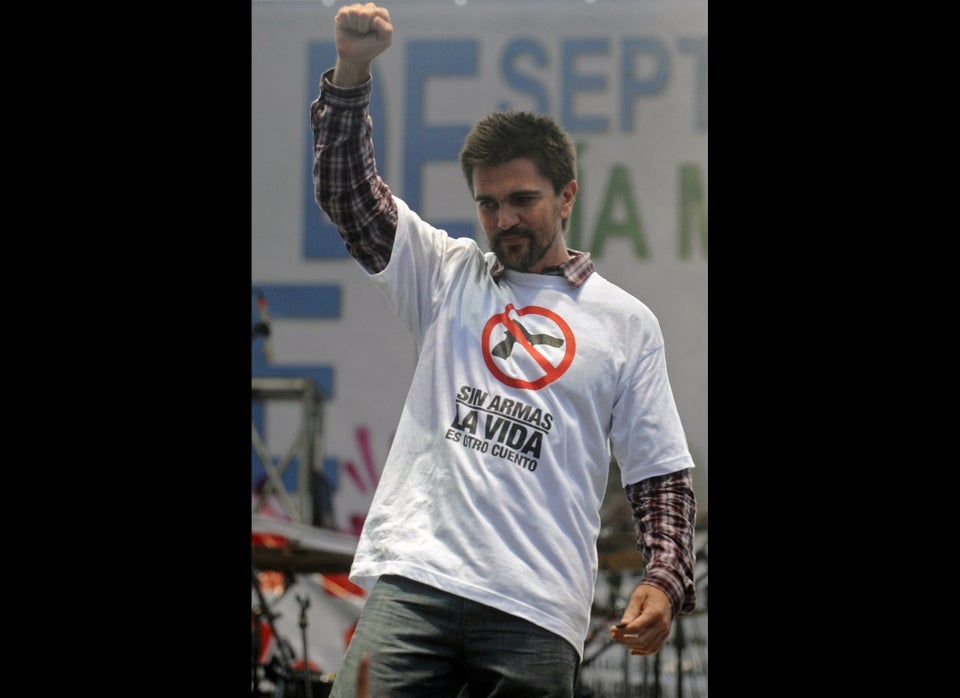 Latino celeb philanthropists
Popular in the Community