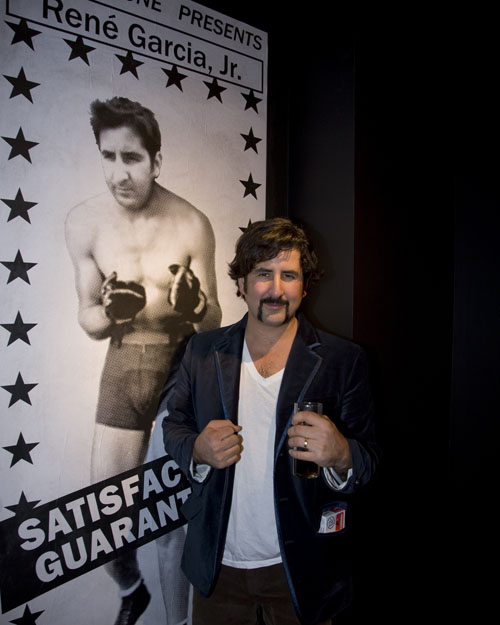 Photograph courtesy of Julie Hanna
After recently visiting Art Basel, the art convention that occurs in Miami each year, I was struck by the wealth of artistic talent in our community. Sure there were talents from all over the world but I felt predominantly compelled towards the vibrant colors and familiar images of my culture. It also made me wonder about the artists.
My sister and I, first generation Americans and the first in our family to attend college, were raised with a very strong work ethic. When it came time to choose majors in college and career paths post-study the choices were made with responsibility at the forefront of our minds. As much as my sister would have enjoyed philanthropy as opposed to finance, it just did not provide the same financial stability.
I, the rogue child, disregarded my Pre-Law degree and accepted a job with Ralph Lauren thus beginning a long career in fashion, only to decide after nearly ten years of work that I would like to be a professional writer. My father, a brilliant man who would have given his right arm to study law, still asks when I will apply to law school. The idea of being an artist of any kind is a bit wearisome to my parents -- pursuing your dreams is secondary to paying the bills.
So I decided to sit with fellow first generation-er and brilliant artist René Garcia, Jr. to find out about his journey to artistry.
René Garcia, Jr. is a full-time artist, father, idea man and all around bon vivant. He was born in Los Angeles and raised in the horse and motocross populated outskirts of Riverside County. He later moved to Northern California for college and settled in San Francisco where he now resides. Garcia's father immigrated to America from Colombia as a teenager and later brought over René's mother in the late 60s.
While Garcia did not immediately pursue a career as an artist he has always felt he was one. "My sons Kindergarten teachers have this philosophy of teaching kids that an artist isn't something they have to grow up to be, they are simply artists now. I like that."
About ten years back Garcia experienced a major turning point, while working as a producer for animated films, that gave him the force to act. He visited the Japanese leg of "JAM: Tokyo London" which he describes as a "breakout show that elevated urban vinyl, motion graphics and graphic design into art and defined the upcoming generation of art superstars like Takashi Murakami and Yoshitomo Nara," and never looked back.
René, a renowned artist and founding member of the Project One Gallery in San Francisco, seeks to create art that is fun and accessible to all. "I care more about amusement than being provocative..." he says. And his background plays a huge role - "I find that the more up front I am about who I am and what inspires me, the more my art resonates with people." Much of Garcia's work attempts to convey very specific attitudes that are deeply rooted in his personal experiences while many he says, "work under pseudonyms or develop monikers. I always present my full name and suffix in honor of my father." He is very proud to be part of a generation of Colombians who are changing stereotypes and preconceived notions.
Garcia's family could not be more proud! René describes his family's role saying, "I wouldn't be able to do what I do without the constant support and encouragement of my family. They're all behind me." A position he firmly takes with his own children whom he also describes as artists, "although they are both far more prolific" he says.
For more on René Garcia, Jr. please visit his website www.renegarciajr.com and if you are in the Bay Area please visit his show "Art Novelties by René Garcia Jr." which will run through February 2012 at the PROJECT ONE GALLERY.
Sounds like the perfect New Year's resolution inspiration to me.
PROJECT ONE GALLERY
251 Rhode Island Street
San Francisco, CA.
94103
www.p1sf.com

Popular in the Community