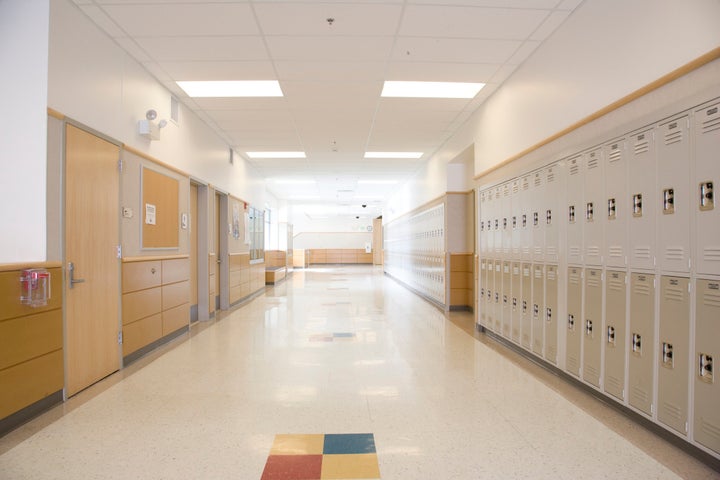 I'm proud to be the first Latino mayor of Los Angeles in over 130 years. As one of the most diverse cities in the world, LA is proud of its rich, multicultural heritage. In fact, of the original 44 pobladores that first settled our region, two-thirds were of mixed African, Native American, and European ancestry. Perhaps that is why our city has been long-heralded as a place where dreams come true for all Americans, no matter where your family came from, which religion you practice, or the color of your skin.
The 2008 elections provided a preview of the country's changing demographics later confirmed by the 2010 census: America's cities are more diverse -- and more Latino -- than ever before. Los Angeles is no longer unique in its status as a majority-minority city. More than half of the country's biggest cities are now dominated by a plurality of ethnic groups with Latinos the largest minority group among them, accounting for 26% of city center populations. We are seeing the Latino community grow everywhere: from tiny Ellijay, Georgia, (population: 2,000) where over 17% of residents are Guatemalan-American, to the heartland metropolises of Oklahoma City and Omaha, to cities like Chicago and Detroit, historically home to large, vibrant African-American communities and other minorities. In fact, for the first time in US history, Latinos are now the nation's most populous minority group, residing in cities large and small in every corner of our great nation.
What does this mean for Latinos -- a community of people hailing from over a dozen nations -- and what does it mean for the United States? For centuries, our country has embraced its history as a nation of immigrants. But let us not forget that our history has never been without its struggles and challenges, for both new Americans and those whose families have been here for generations. As we continue to face new challenges as a community and as a country, we must ask ourselves how we can play a role in addressing those challenges. We must ask ourselves, what are we doing to make this nation -- one that given us the promise of opportunity for ourselves, our families, and generations to come -- a better place for all Americans?
Having served as a legislator and a chief executive, I can't overemphasize the importance of voting as a critical civic duty. But there are countless ways to become involved, to support your community, to better your local school or neighborhood. With Latinos comprising an ever-growing share of urban and suburban communities, more than even before it falls on us to find and seize those opportunities. It falls on us to advocate not only for our community, but for those who come after us. It falls on us to prove this nation has good reason to value our contributions as much as we value the freedoms it has afforded us.
I have long-believed that responsible citizenship begins at a young age, in school and at home. That's why here in Los Angeles we've worked to bring parents -- particularly in underserved, minority communities -- into our schools. By building parent centers, hiring dedicated volunteers, and opening up school doors to our families, we are ensuring that parents have the tools they need to help their children succeed. Not for a second do I forget how difficult this is. Not only are there cultural, language and comfort barriers, but parents juggling multiple jobs or raising children on their own often face the challenge of finding time to devote to their child's education.
I know because my mother, who raised me and my siblings on her own, struggled to support us. She rode the bus every day, sometimes working three jobs to pay the bills. But she also encouraged us to read Shakespeare and memorize poetry. She taught us to believe in ourselves and challenge ourselves. She taught us that education is a civil right, but that it is up to each and every one of us to ensure that education is put to good use.
We can never forget the critical roles we play every day: as parents and siblings, mentors, community members, and citizens. Collectively, these roles have more of an impact on our society than most people realize. And in our cities -- our dense and diverse laboratories of democracy -- it is more important than ever that we find common ground, tackle our challenges head-on, and nurture the next generation.
I believe the cities that thrive in this post-industrial, high-tech, service-oriented, globally competitive century will be the ones that find the best ways to harness the power and capacity of their people. In cities like Los Angeles, that means embracing our diversity as the great asset that it is. With over 140 nations of origin represented and over 200 languages spoken, it's not just about the Latino community -- it's about the Korean, Armenian, and Ethiopian communities also. It's about understanding that despite hailing from all corners of the globe, we are united by the promise of the American Dream: the notion that with a lot of hard work and a little bit of luck, anyone in this great nation of ours -- no matter where our parents or grandparents came from -- can succeed. And without a doubt, Los Angeles and the Latino community are leading the way.
Calling all HuffPost superfans!
Sign up for membership to become a founding member and help shape HuffPost's next chapter