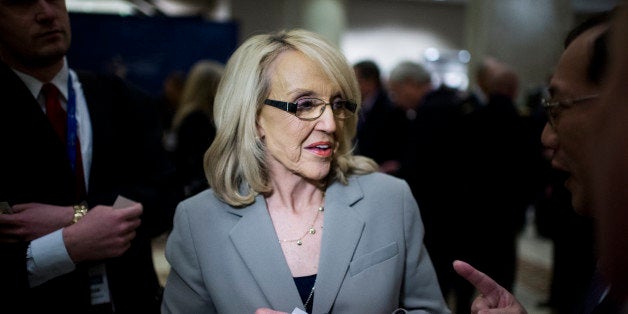 WASHINGTON -- Arizona likely won't be a red state for much longer thanks to its growing Latino voting population, according to a report released Tuesday by polling firm Latino Decisions and pro-immigration reform group America's Voice.
Political analysts have long suggested Arizona could go the way of neighboring Colorado -- which is considered a "purple" state -- or even California, where Democrats dominate. The report suggests that Arizona is close to a major shift in its politics, which could come quickly if activists succeed in convincing more Latino voters to get to the polls.
Republicans are still dominant in most of the state, and the GOP controls both houses of the Arizona legislature. Both of Arizona's U.S. senators, John McCain and Jeff Flake, are Republicans, as is Gov. Jan Brewer. The state went for GOP presidential nominee Mitt Romney by 54 percent in 2012.
But Latinos by and large have different voting preferences than non-Latinos in Arizona, according to the report. Seventy-nine percent of them supported President Barack Obama in the 2012 election, compared to 20 percent who voted for Romney. And a strong majority -- 83 percent -- supported Flake's Democratic opponent, Richard Carmona, in 2012.
As the Latino population grows more dominant in Arizona, those voting trends could spell disaster for the GOP. Arizona's Latinos are, on average, younger than non-Hispanic whites, and the voting population is growing.
Even convincing the voting-eligible Latinos who already live in Arizona to go to the polls would likely make a difference. Sixty percent of Latinos eligible to vote in Arizona did not do so in 2012. The report found that 989,000 eligible Latino voters either registered to vote and didn't get to the polls, or didn't register at all.
Advocates need to work to change that, Randy Parraz, co-founder of the group Citizens for a Better Arizona, told reporters on a conference call about the report.
"Especially in Arizona, people learn not to participate," he said. "They learn that going and filling out your ballot doesn't change anything. So part of our challenge as community-based organizations is to really tell different stories, to engage people ... We need to explain to them that it is a change that's taking place."
The issue of immigration could be the key to getting Latinos involved in politics in the state, the report suggests. A strong majority -- 65 percent -- said they have a friend, family member or coworker who is undocumented, and 48 percent called immigration reform the most important issue for Arizona Latinos.
The report found that 38 percent of Latino voters in Arizona said they would be more open to supporting a Republican if he or she led the push for an immigration reform plan that allowed undocumented immigrants to eventually become citizens. Flake and McCain, notably, were two of four Republicans who worked with Democrats to craft the immigration reform bill that passed the Senate last year.
"These two individuals, at least, understand the future of their party in Arizona and the underlying demography really requires that they take a change in direction," Gabriel Sanchez, director of research at Latino Decisions, said of McCain and Flake.
Before You Go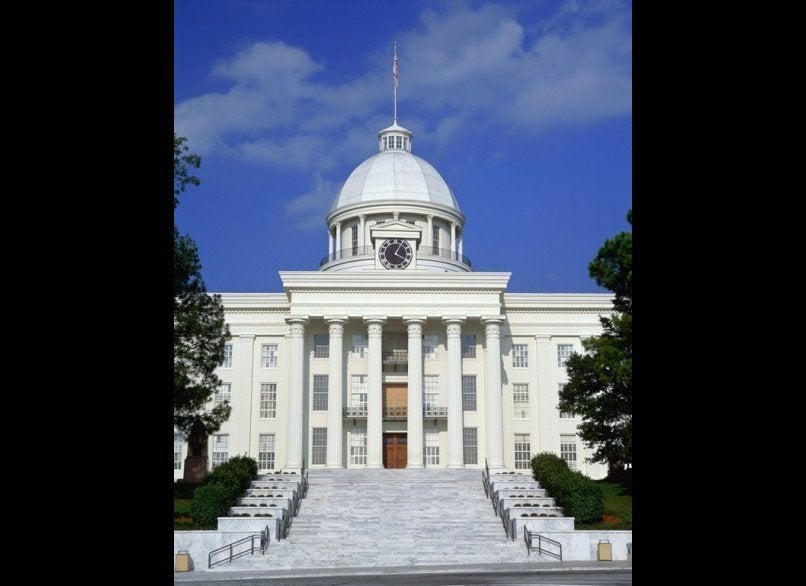 State Capitols
Popular in the Community