WASHINGTON -- Nearly two-thirds of Latino voters support allowing same-sex couples equal immigration rights, according to a poll released Friday, contradicting the often-repeated line that those voters are more socially conservative than average.
The poll was conducted by polling firm Latino Decisions for the group Immigration Equality, which advocates for same-sex couples to be included in reform. Under current law, same-sex couples do not have the same immigration rights as heterosexual ones. An American can't petition for legal status for their same-sex partner because even legal marriages are not recognized at the federal level under the Defense of Marriage Act.
When asked whether same-sex partners should be allowed to petition for legal residency for a spouse, 64 percent of Latino voters said they would support such a policy, while 24 percent said they would oppose it. A strong majority -- 92 percent -- of those who support inclusion in immigration law said it was important that it be made part of reform.
Most Latinos who self-identified as Catholic or evangelical also supported provisions for same-sex couples. For Catholics, views were particularly pronounced when the survey asked about same-sex binational couples who were raising a U.S. citizen child. While 62 percent of Latino voters overall said it was "very important" that those children be able to keep both parents in the U.S., the ratio went up to 70 percent among Catholics.
Exit polling in November found that a majority of Latino voters -- 59 percent -- support state recognition of same-sex marriages, well above the 48 percent of voters overall who supported legalizing gay marriage in their state.
A HuffPost/YouGov poll released Jan. 31 found that 45 percent of Americans support granting the same immigration rights to same-sex couples, while 38 percent are opposed and 17 percent said they are not sure.
But including same-sex couples in immigration reform will be politically difficult. Sens. Lindsey Graham (R-S.C.) and John McCain (R-Ariz.), two members of the Senate "gang of eight" working on immigration reform, have both said it would be a non-starter.
"Which is more important: LGBT or border security?" McCain said at a Jan. 30 event hosted by Politico. "I'll tell you what my priorities are. If you're going to load it up with social issues, that is the best way to derail it, in my view."
The Latino Decisions poll was conducted nationwide among 500 U.S. citizen Latinos who are registered to vote. The margin of error is +/- 4.4 percent.
Before You Go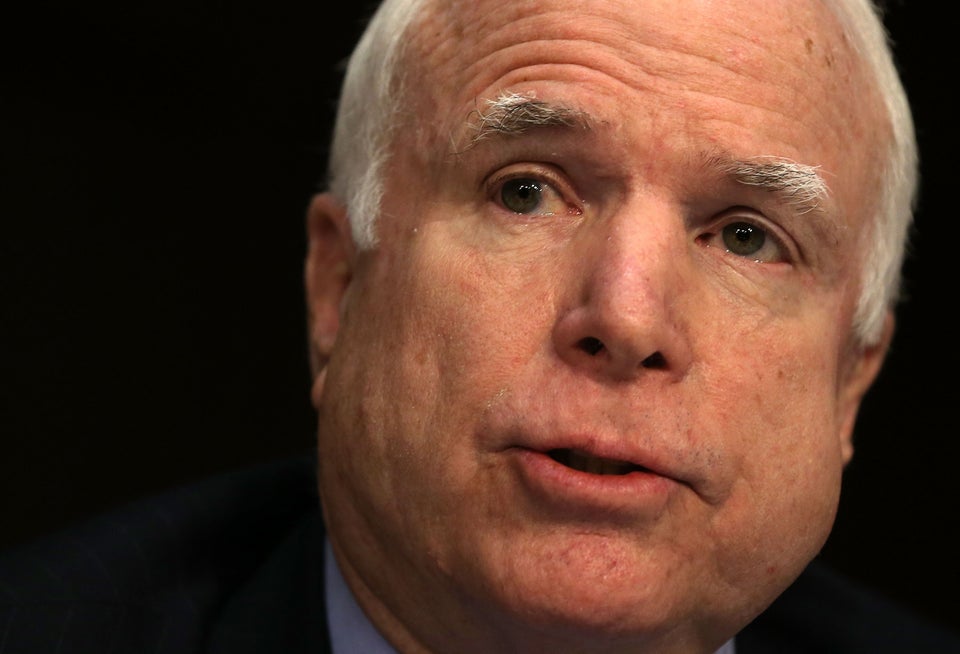 Bipartisan Immigration Plan's Key Provisions
Popular in the Community