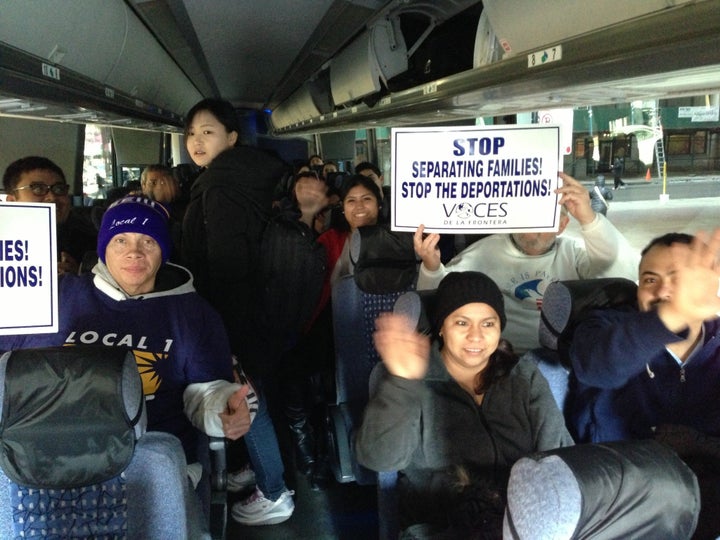 WASHINGTON -- Nearly two-thirds of Latino voters know someone who is undocumented, according to a poll released Monday by Latino Decisions, likely part of the reason the Latino population so strongly supports comprehensive immigration reform.
Latino voters are increasingly flexing their political muscle to push for new legislation, and have been more consistently pro-reform than the voting population overall. The gains by President Barack Obama over Mitt Romney in the 2012 election helped spark a renewed effort for bills in the House and Senate, and the Republican National Committee is expected to endorse comprehensive immigration reform on Monday.
The poll found that a larger proportion of Latino voters -- 63 percent -- personally know someone who is undocumented, versus the 53 percent who said the same in 2011. Just over half of them -- 51 percent -- knew a friend without legal status in the United States and 6 percent knew a family member, while 39 percent knew both, Latino Decisions found.
In political terms, that translates to significant support for immigration reform. There's some indication that it would be good politically -- as has been postulated -- for Republicans to go along with the reform, or at least that by doing so they could prevent further alienating Latino voters.
About a third -- 32 percent -- of Latino voters said they would be more likely to support Republicans if GOP members helped to pass comprehensive immigration reform, while 39 percent would be less likely to support the party if it blocked reform, according to the poll.
The proposal for immigration reform currently being crafted by the Senate "gang of eight" does not match many Latinos' opinions on the issue, the poll found. The group has not yet introduced legislation, but has indicated it will require undocumented immigrants to wait about 13 years to become citizens, and will not allow any green card processes to begin until after certain border security metrics are met.
Most Latinos believe the path to citizenship should be shorter, according to the Latino Decisions poll, which found that 79 percent believed it should take less than five years.
They also preferred a clear path to citizenship, rather than requiring border security measures to come first, the poll found. Seventy percent of Latino voters said the naturalization process should begin immediately, while 25 percent said it should be delayed until the border was found to be secure.
Polling took place nationwide in mid-February and was conducted with 800 Latino registered voters. There is a margin of error of plus or minus 3.5 percent.
Before You Go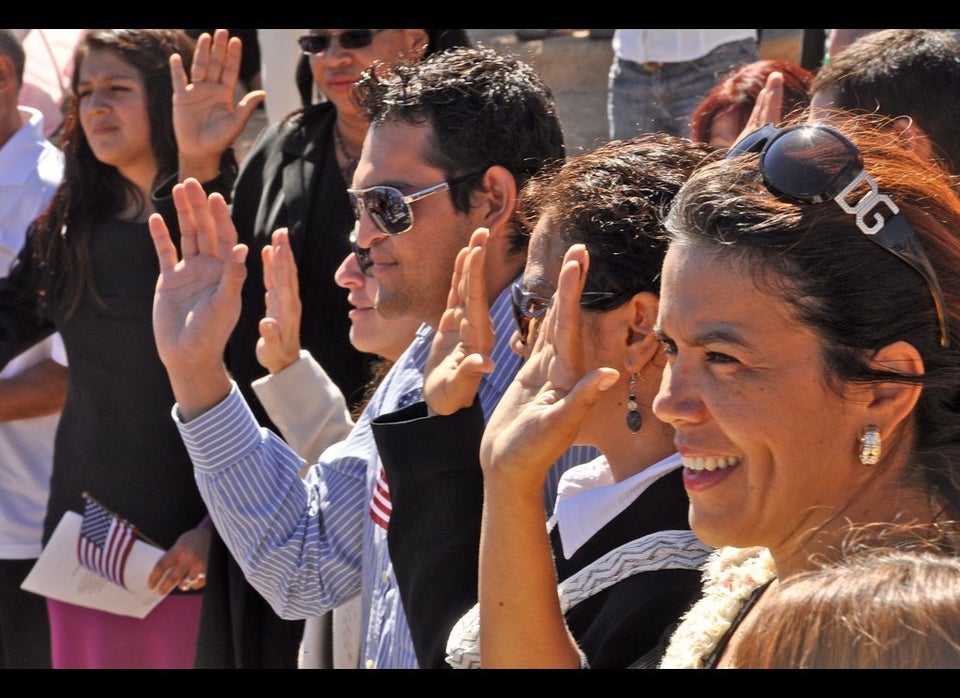 10 Major U.S. Federal Immigration Laws
Popular in the Community