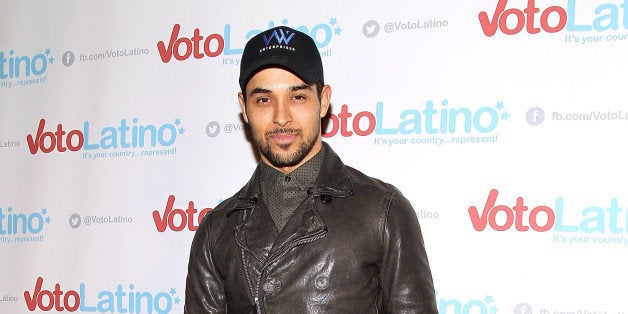 There is nothing more American than our vote. We have in our state the single biggest Latino voting bloc in the U.S. and every single one of us has a stake in the future of California and our country.
We are 6.9 million Latino voters strong in California, and each one of our votes is a show of power and commitment to our communities. Each vote serves as a building block that brings us one step closer toward creating a country that truly reflects the values and dreams of the American Latino.
Nationally, there are 27.3 million of us, so what are we really afraid of?
There is too much to lose if we don't show up. Whether midterm or presidential, each vote we cast helps decide who sits on our school boards, our city councils, our state houses, and even our Supreme Court. I don't want someone else deciding if my loved one gets to sleep soundly at night without fear of deportation or how a Latina makes decisions for her future and her body. Do you?
Campaigns are now using tactics that directly attack our community because they're gambling on the fact that we won't show up. It's time we prove them wrong and exert the power that we have been building as Americans by participating in our country's democratic process and helping to shape the country we want for ourselves, our families, and future generations.
That is why I am so passionate about the work I do alongside Voto Latino. I want American Latinos to recognize their innate power, especially at the voting booth. Thanks to the work of organizations like Voto Latino and many others, more than 850,000 Californians have registered to vote in the first three months of 2016. That's double the numbers we saw in California in 2012.
And between Jan. 1 and March 31, Latino voter registration grew 98 percent. Our power is only growing.
California Latinos, we have proven our strength before. In 1994, when Proposition 187, a measure that tried to prevent our undocumented brothers and sisters from using public services was introduced, our collective power as Latinos was undeniable. As a result of Prop 187, Latino voter registration numbers increased dramatically. Now we're living a national Prop 187 moment again.
When I head to my local voting precinct on June 7 for the California primary, I won't only be voting for myself, I'll be voting for all of us because as a Latino, my sense of community and family is forever ingrained in me and is what fuels me. My vote is for my mom, sister, neighbors, friends, and every single one of the 11 million undocumented immigrants who cannot.
This year, it's time we quiet the haters and get everyone in our communities involved. This is no longer about just registering ourselves, but we have to get our friends and families involved too.
Today and again in November, I will be casting a ballot for my community because a democratic and a strengthened America begins with young Latinos. But I can't do this alone and I urge all 6.9 million of you to join me at the polls to help define the America we deserve.
Calling all HuffPost superfans!
Sign up for membership to become a founding member and help shape HuffPost's next chapter