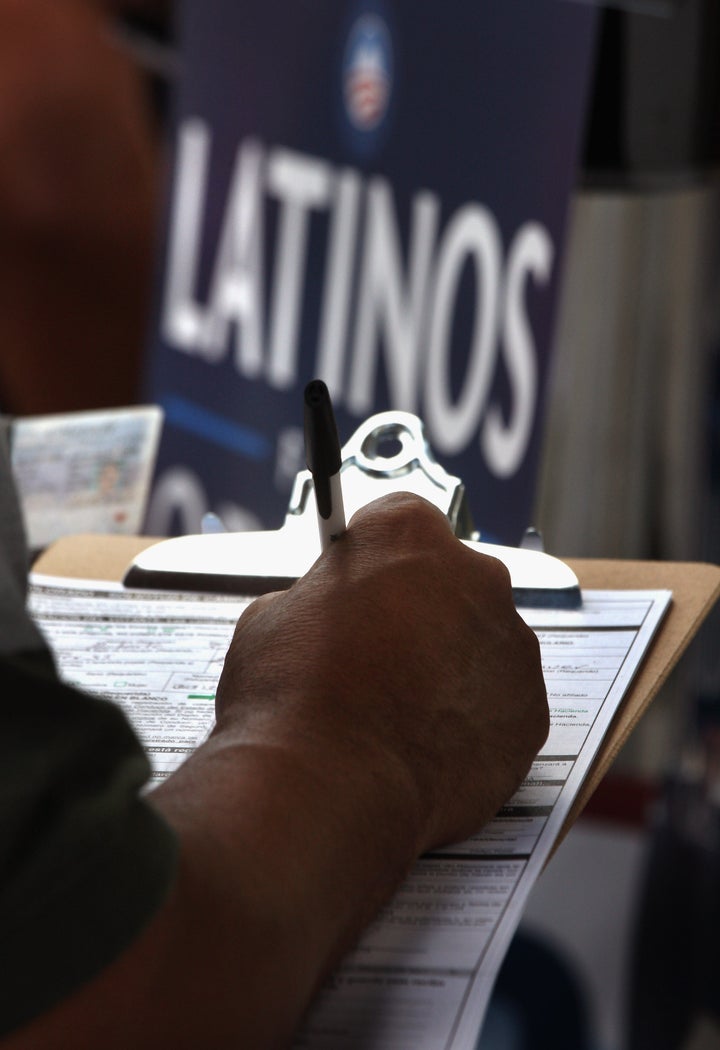 Super Tuesday will likely be an extremely important day for the GOP presidential candidates, with 410 delegates -- or 18% of the total GOP delegates-- up for grabs. Of course, a big win could assist Mitt Romney to win the nomination and break the back of either Rick Santorum or Newt Gingrich; but on the other hand, a surprise win for either of these candidates could potentially debilitate Romney and deny him the advantage he gained from last-minute victories in Michigan and Florida.
Most people's attention, we know, is focused on tomorrow's big event. But not Latinos.
And so, while Georgia will send 76 delegates to the Republican National Convention, Latinos comprise only 8.8% of that state's population. Ohio, with 66 Republican delegates, is only 3.1% Latino; Tennessee (58), 4.5%; Virginia (49), 7.8%, Oklahoma (43), 8.8%; Massachusetts (41), 9.6%; Idaho (32), 11.3%; North Dakota (28), just 2.9%; Vermont (17), only 1.5%, and Alaska (27), only 5.7%.
For that reason, topics that were hot in Florida, like immigration reform and the possibility of a Latino--Senator Marco Rubio-- in either Mitt Romney or Newt Gingrich's formula as a VP hopeful--are practically non-existent, and probably will not re-emerge until the primary election cycle reaches Puerto Rico on March 18.
Puerto Rico, which is almost entirely Latino, sends 23 delegates to the Republican national convention; Illinois, which is 15.9% Latino sends 69 Republican delegates on March 20; and New York, which is 17.7% Latino sends 95 Republican delegates on April 24th.
By June 5, when its finally California's turn, the state with the most Latinos in the country (in excess of 14 million, represented by 172 Republican delegates), the decision will probably be over and its results may not change the outcome.
Popular in the Community