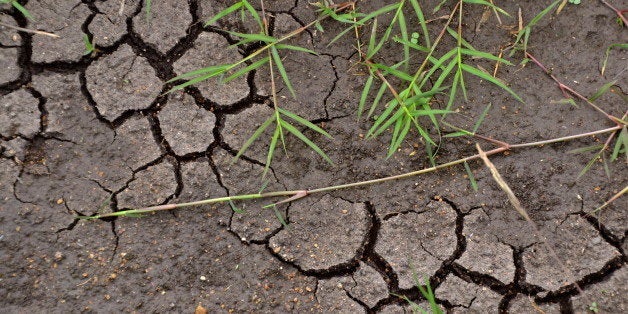 Latinos don't need to be told that climate change is a problem that needs addressing. For many of us, environmental issues aren't abstract or far-off problems; they are realities that have severe impacts on our families and communities each and every day.
Across the United States, Latino communities are feeling the heat as climate change contributes to extreme weather patterns of increased drought, punishing heatwaves, and unexpected floods. With people of color more likely to live near power plants, refineries, and other sources of toxic air pollution, supporting the Environmental Protection Agency (EPA)'s Clean Power Plan, which sets the first ever federal limits on carbon pollution from power plants, is a commonsense step toward safeguarding our health and our environment.
Poll after poll has confirmed what we already know--that Latinos consider cleaning up the air and cutting carbon pollution a top priority.
Latinos are speaking with one voice about the need for stronger environmental and public health protections, but our leaders don't always hear us.
As the EPA prepares to finalize its Clean Power Plan, we have an unprecedented chance to back the best solution we have to deal with the dual threats of air pollution and climate change.
The stakes are high. If climate deniers in Congress have their way, the critical environmental and public health protections under the Clean Power Plan will be delayed indefinitely in the courts or even blocked altogether, allowing polluters to keep releasing unlimited carbon pollution into our air.
But if we raise our voices and make the call for climate action, our elected officials will have no choice but to hear us. They will hear that Latinos want a strong Clean Power Plan and all the benefits that come with it. They will hear that we want to invest in clean, renewable energy and spur American innovation and job growth. They will hear that we want the cost savings that come with the Clean Power Plan, which will save an estimated $40 billion on electricity bills by 2030.
With Latinos making up an increasing share of the electorate, we need our voices and our concerns about climate change to be reflected at every level of government, from state capitols to the halls of Congress.
On July 30th we need to tell our leaders to make the right call by supporting the Clean Power Plan now and keeping our communities, as well as our children and grandchildren, safe from the harmful impacts climate change.
Popular in the Community