It's been a good week for Juanes and Jesse y Joy. Not only did they earn some nominations for this year's Premio Lo Nuestro Awards, they're up for some Grammy gold too. Several Tr3s faves scored nods from the National Academy of Recording Arts & Sciences, as did mainstream acts like Fun., Frank Ocean and Mumford & Sons.
As far as the Latinos are concerned, El Rockero and J y J picked up the most buzz. They're both up for Best Latin Pop Album against artists like Fonseca, Kany Garcia and Ricardo Arjona. Romeo Santos earned a nod in the Tropical Album category (which surprisingly omitted Prince Royce's Phase II).
Elsewhere in the Spanish-speaking world, Ana Tijoux, Campo and Carla Morrison (who just snagged a Latin Grammy) picked up nominations in the Best Latin Rock, Urban or Alternative category and Gerardo Ortiz has a shot at Best Regional Album.
But for most of America, all eyes will be on the Record and Album of the Year contenders. Fun., Gotye, The Black Keys, Kelly Clarkson and Ocean all have a shot at the Record category. And for Best Album it's virtually the same group, sans Clarkson and Gotye for Jack White and Mumford.
Song of the Year has plenty of memorable gems battling it out. Carly Rae Jepsen's "Call Me Maybe" has a strong chance, though it's up against Fun.'s anthemic "We Are Strong." One of our personal faves, Miguel, has a shot at that title too, with his catchy "Adorn" track.
Speaking of Miguel, the half-Mexican maestro earned five nominations, including Best R&B Performance and Best R&B Song. French Latinos M83 (featuring brothers Yann and Anthony Gonzalez) are up for Best Alternative Album for their breakthrough record, Hurry Up, We're Dreaming.
And as with every list of nominees, there's always those who feel they got snubbed. Justin Bieber's management team has already sent out a few Twitter rants about how his Believe album didn't make the cut. And several Carly Rae fans were peeved that she didn't get a chance at Best New Artist.
You can compare all of the names by visiting the official nominee list on Grammy.com. And save the date, the big award show kicks off February 10 on CBS.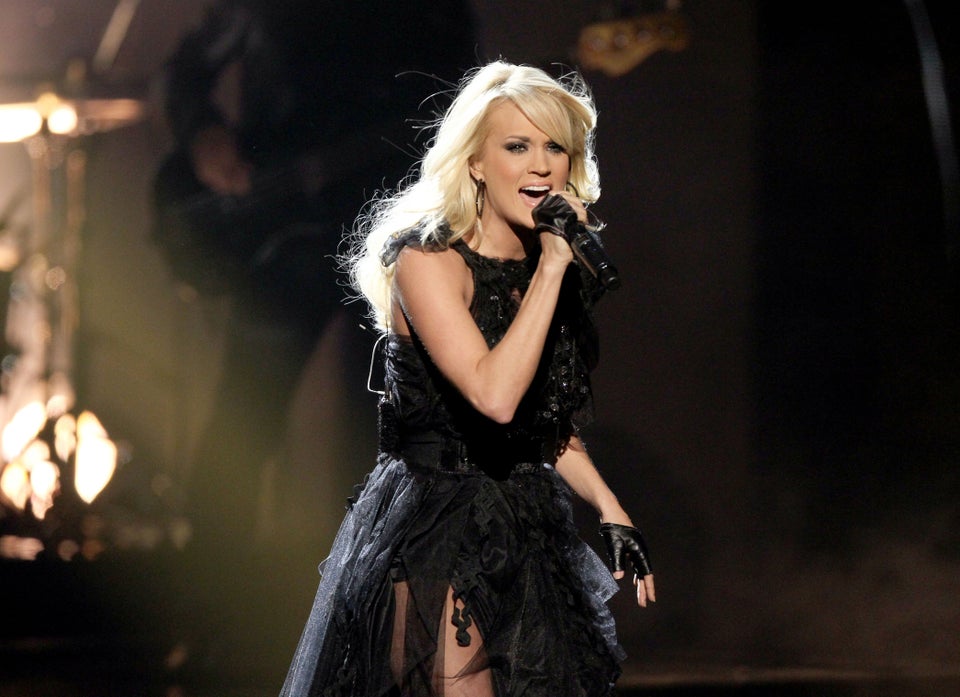 2013 Grammy Nominees
Popular in the Community