Real estate tycoon and Republican presidential candidate Donald Trump may think he's captured the hearts of Latinos, but polls show otherwise.
While giving a press tour on his new multimillion-dollar golf course in Loudoun, Virginia, on Tuesday, Trump attempted to thwart criticism about previous comments he's made regarding the Latino community. "I do great with Latino voters. I employ so many Latinos ... and you know, the Latinos love Trump and I love them," he told reporters.
However, evidence would suggest that it's unlikely that Latinos love Trump, and even more unlikely that they'd vote for him.
Just like most Americans, Latinos don't take Trump's presidential run very seriously. A recent HuffPost/YouGov poll found that 82 percent of Hispanics don't consider Trump a serious candidate for president. Only 18 percent said they take him seriously.
But that's not the only problem Trump faces in winning the Latino vote. He's a Republican, and most Latinos in recent years have leaned toward Democrats. A recent Pew study found that only 26 percent of Hispanics lean Republican, while more than double, 56 percent, lean Democratic. In 2012, Pew found that 71 percent of Latinos voted for Obama, while just 27 percent voted for Romney.
Trump knows about these trends. In a speech at the 2015 Conservative Political Action Conference, he warned conservatives that a growth in the Latino population would result in the demise of the Republican party, saying, "But of those 11 million potential voters, which will go to 30 million in the not-too-long future, you will not get any of those votes no matter what you do."
Trump's stance on immigration, along with his racist rhetoric, is also likely to ward off Latino voters in 2016. In his candidacy speech, Trump declared that if elected president, he would "build a great wall" on the southern border and have Mexico pay for it. He then continued to make disparaging comments about Latinos.
"When Mexico sends its people, they're not sending their best," he said. "They're bringing drugs. They're bringing crime. They're rapists. And some, I assume, are good people."
Trump's comments have sparked more outrage than love from prominent members of the Latino community. Journalist Jorge Ramos touted Trump as "the Hispanic community's most hated man," after his candidacy speech. Lisa Navarrete, a spokeswoman for the National Council of La Raza, a Hispanic civil rights and advocacy organization, equated Trump to a "2-year old who will say a naughty word to get their parents' attention."
Artist Dalton Javier Avalos Ramirez has gone so far as to make a Donald Trump piñata as an outlet for offended Latino voters.
Other GOP contenders have done more to court the Latino vote. Former Florida Gov. Jeb Bush gave his candidacy speech partially in Spanish, and Sen. Marco Rubio from Florida has touted his Cuban heritage.
Before You Go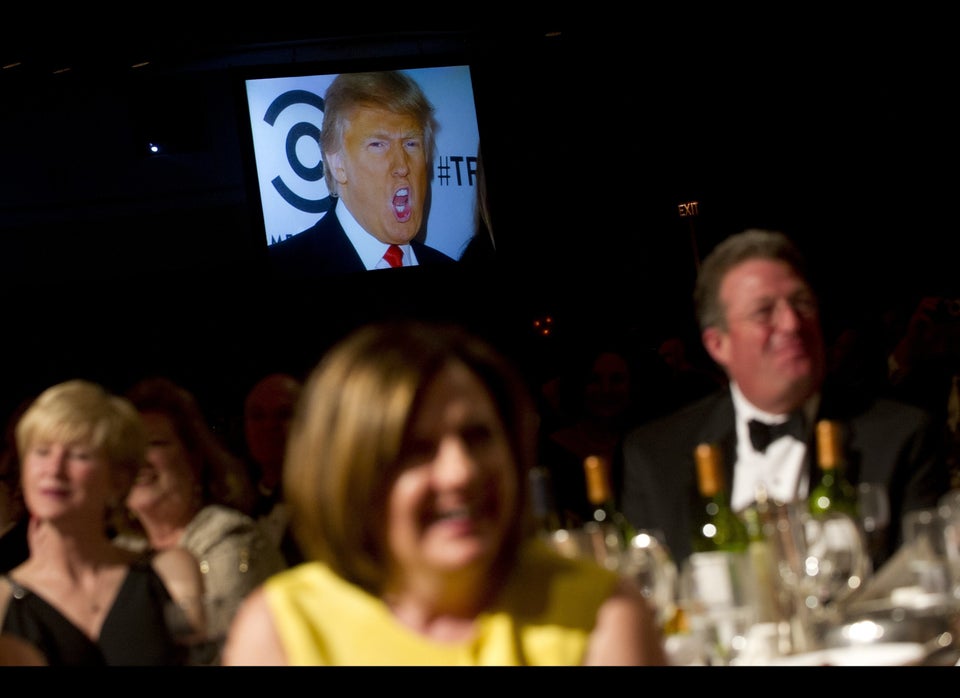 Donald Trump
Popular in the Community