The hottest Latino actor in Hollywood right now may well be Michelle Rodriguez.
She is the leading Hispanic star of "Fast & Furious 6," the latest installment in what has become a multi-billlion-dollar action film franchise that continues to hold the No. 1 box office spot for the second straight week.
The film made $34.5 million in its second week after opening to more than $120 million in the U.S. alone over the Memorial Day holiday weekend.
And Latinos are being credited for almost a third of the earnings.
The industry was already aware that while Latinos represent only 18 percent of the movie-going population in the country, they account for 25 percent of all tickets sold, according to a Nielsen study.
But the turnout for "Fast & Furious 6″ exceeds even those figures.
Michelle Rodriguez a catalyst for Fast 6′s appeal to Latinos
Part of the reason, say industry insiders, is Michelle Rodriguez, the 34-year-old beauty who after her breakout role in "Girlfight" in 2000, has developed an extensive following playing tough girls who stand their ground.
"Fast & Furious 6″ marks Rodriguez's return to the franchise, after fans pressed for her Letty character to re-appear.
In the film, she has one particularly intense scene with professional mixed martial arts fighter Gina Carano for which Rodriguez trained rigorously.
"Going up against Gina Carano," she says, "my first instinct was (that) whatever happens I can't let down that little tomboy that's screaming in my ear on my shoulder, the one that's like 'You better not mess this up. We're counting on you.'"
In addition to Rodriguez and Diesel, "Fast & Furious 6″ stars Dwayne Johnson, Tyrese Gibson and Sung Kang.
'Fast & Furious 6′ success boasted by Latino support
World-wide, "Fast & Furious 6″ has made $300 million, Universal's best-ever global opening. Mexico was the second-highest grossing market with $13 million, behind only Russia's $17.8 million.
But filmmakers are also crediting the success of "Fast & Furious 6″ to its Hispanic barrio settings and the way Hispanics are portrayed.
"The roots of this franchise are East Los Angeles," said Jeffrey Kirschenbaum, co-president of production at Universal, who was raised in predominantly Latino Los Angeles communities of Boyle Heights and Montebello, to the Los Angeles Times.
"There's an authenticity to the cast members — who we cast in this movie, and where this movie's from, and where our characters hang out and live.
"You don't see, in our movies, Beverly Hills or Sunset Boulevard or Hollywood.… As this franchise has continued to grow, we've remained true to our roots, and I think audiences are going to come and say, 'Hey, I see myself represented in this movie.' And I think that's a big part of the attraction."
Fabian Castro, vice president of multicultural marketing at Universal Pictures, said "Fast & Furious 6″ is showing Hollywood that it makes sense for movie studios to go after the lucrative Hispanic market.
"There are dynamics within Hispanic culture in terms of togetherness with family that transcend into movie-going," he said.
Films like "Fast & Furious 6″ are also tailor-made for Latino audiences, according to industry experts.
"The top category [for Latino moviegoers] happens to be action-adventure, and that makes sense because an action-adventure has something for everybody in the family," says Roberto Orci, chairman of the Assn. of Hispanic Advertising Agencies.
"It doesn't rely heavily on dialogue, so (regardless of whether a film-goer is) more acculturated, less acculturated, everybody can enjoy it."
So now the producers are counting on Latino film-goers again. For if you liked "Fast & Furious 6″, they hope film-goers love part seven.
"They just announced," says Rodriguez, "that the "Fast & Furious 7″ shoots in September and will release in 2014 next year in July."
Watch the "Fast & Furious 6″ trailer above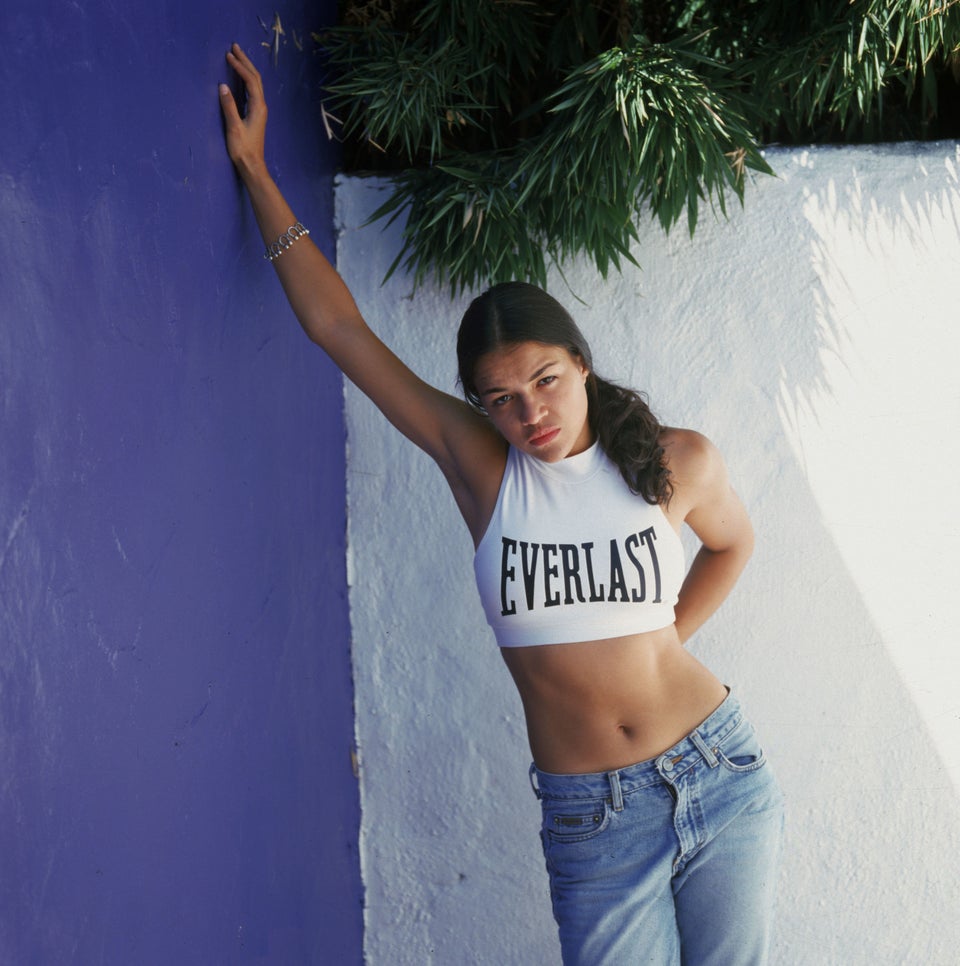 Michelle Rodriguez Through The Years
Popular in the Community