When you grow up being bilingual, you quickly learn that constantly switching between two languages comes with its own set of challenges.
Buzzfeed producer Curly Velasquez knows the struggle all too well, and he invited six Latinos to share English and Spanish words or phrases that confuse them for a new video.
In the video, published Thursday, producer Maya Murillo admits the words for butter (mantequilla) and make-up (maquillaje) in Spanish are difficult for her to differentiate. While another participant says he doesn't understand why there is an "l" in the word Salmon in English if you don't pronounce it.
"There are two words in English that I actually hate saying because it gets taken out of context ― it's 'sheet' like a sheet of paper and 'beach,'" another Latino says in the video regarding the pronunciation of the words. "[It sounds] like 'Oh let's go to the bitch' you know? 'Give me a sh*t of paper.' And that's not what you want when you're speaking with people."
After others share their hilariously honest mix-ups, Velasquez ends the video on a supportive note.
"It's also okay to admit you don't know something," Velasquez said. "If your mother, who speaks mostly Spanish, says a word in English and somebody makes fun of her, you would f**king hate that person. So why is it OK for somebody to make fun of you when you don't understand a word in Spanish?"
"It's definitely OK to keep learning every single day, dive deep into your roots on both ends and enjoy yourself," he added. "Enjoy your version of the language."
Double the language, double the fun!
Before You Go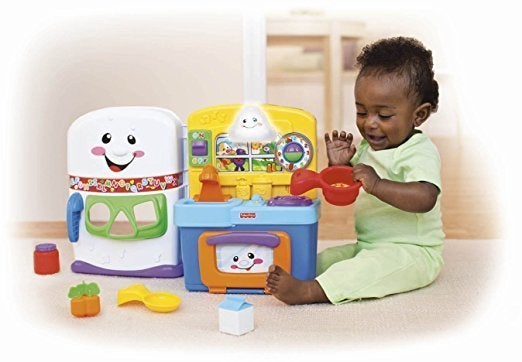 13 Fun And Educational Gifts For Bilingual Children
Popular in the Community