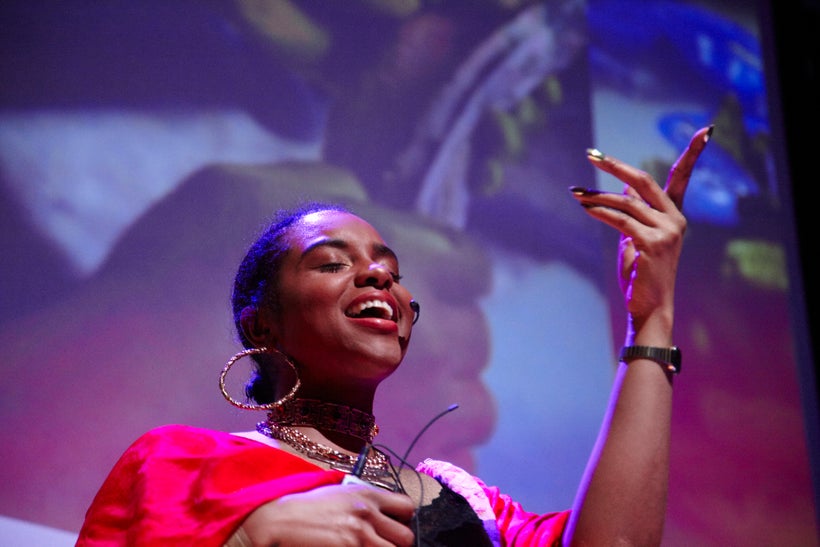 "Art is whatever makes you proud to be human." ― Amiri Baraka.
In the last year, I've been engaging with art at the top levels that tell the diverse stories of the black community, including those centering black women, black queer men, and black and impoverished people. Get Out, Lemonade, A Seat at the Table, Moonlight, Fences and Hidden Figures were all golden creative works to consume and analyze. These works changed me in different ways.
But there is always independent artistry, under these umbrellas, that brings to light these important stories and they deserve more attention.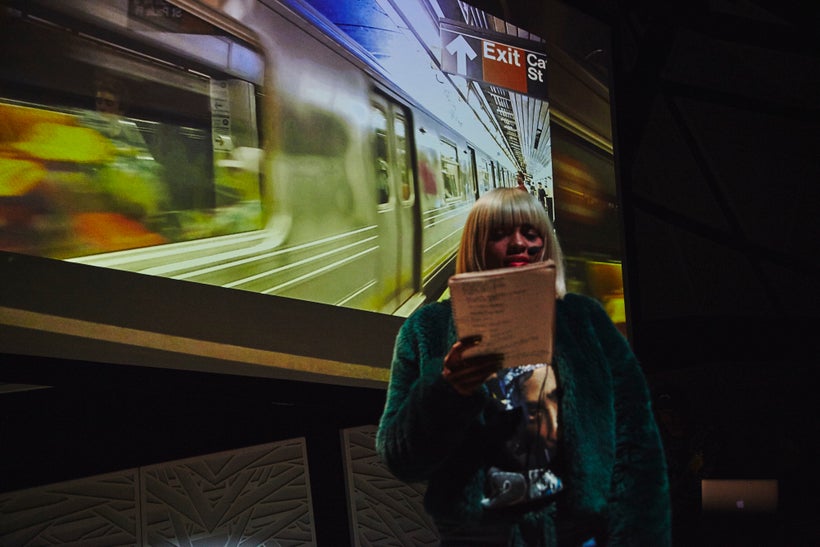 One worth keeping on your radar is The B(LA)K Experience by Latasha Alcindor aka L.A. In February, at National Sawdust in Williamsburg, Brooklyn, the rapper and artist hosted a vibrant, moving, and unapologetic live multi-media performance of her new album B​(​LA​)​K. The project explores her Afro-Latina identity, gentrification from the Brooklyn native's perspective, and her musings on womanhood, love, and survival.
To tell her story on stage, L.A. captured original videos and interviews of Brooklynites speaking their truths on their ever-changing home and intimate images of herself, family, and friends. During the performance, these visuals flickered in the background as her mostly-female band supported her smooth raps and rapsung vocals. The sound of the album is a perfect mix of hip-hop, jazz and soul music. L.A. gave us drama with costume changes, actors, and dancers in between song transitions. The stage was small but the delivery of the story was so much bigger.
L.A. grapples with black girl pain and joy in a way that isn't amplified enough and it's an understatement to say that we need more of this. As we resist what's happening politically and socially in our country, works like L.A.'s B(LA)K is the activism in art that will empower and continue to make safe space for those who are marginalized and need to feel seen and heard, but don't have the voice to do so.
It is easy to become cynical and feel powerless after witnessing tragic world events or dealing with seemingly endless personal obstacles caused by systemic bigotry. These experiences can understandably shake anyone's trust in humanity. But B(LA)K is one of those pieces of art, that allowed ME to lay down that burden for a moment, and once again proud to be a black Brooklynite, woman and as the great writer Baraka once said, "human."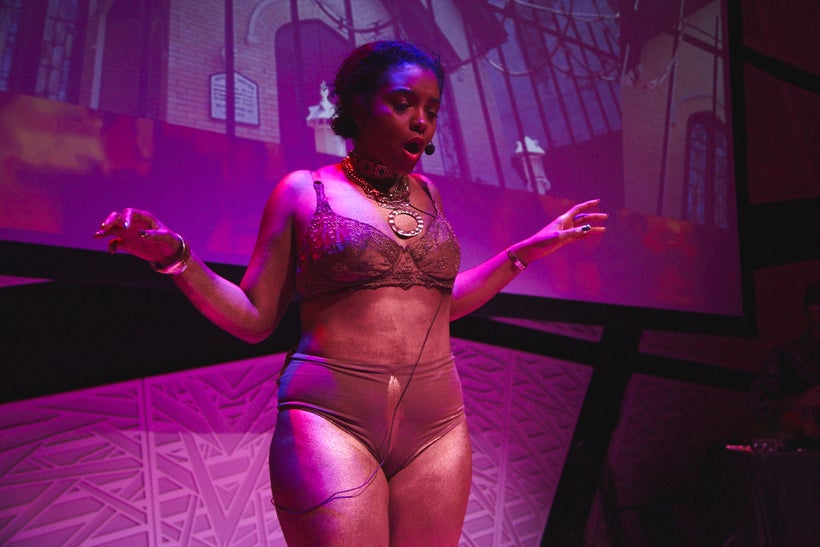 Keep up with Latasha Alcindor here.
Calling all HuffPost superfans!
Sign up for membership to become a founding member and help shape HuffPost's next chapter
This post was published on the now-closed HuffPost Contributor platform. Contributors control their own work and posted freely to our site. If you need to flag this entry as abusive,
send us an email
.