A progressive community organizer was elected mayor of New Orleans on Saturday, becoming the first female leader of the Big Easy in its nearly 300-year history.
"Cantrell has staked her mayoral campaign on providing equality to all the elements of the New Orleans community that were previously shut out ― both in terms of economic opportunity and government contracting opportunities," said Brian Brox, a political science professor at Tulane University.
"The support behind Charbonnet was clearly with the powers that be, and her campaign finance reports reflects that," Brox added.
Cantrell's election marks the latest in a series of victories for national liberal organizations like the Working Families Party, the local chapter of Indivisible, and Our Revolution, the legacy organization of Sen. Bernie Sanders' 2016 presidential campaign. The Working Families Party and Our Revolution played a role this year in electing progressive mayors of Jackson, Mississippi, and Birmingham, Alabama, as well as a city council member in a newly created city outside of Atlanta.
In New Orleans, the Working Families Party reached out to some 40,000 voters through text messages, canvassing and phone-banking, according to Joe Dinkin, WFP's national communications director.
"Around the country, and especially in cities across the south, in 2017 we're seeing outsider candidates who put forward a transformative, progressive vision of making government serve the many and not the few, and voters are rewarding them for it," Dinkin said in a an email.
Cantrell, 45, is also the city's first non-native mayor in recent history ― and possibly since the city's inception, according to Brox.
"New Orleans has been pretty strong in its preference for native sons and native daughters," Brox said. "With Cantrell's election, New Orleans has expanded its pool of potential candidates by showing you no longer have to have graduated high school in the city to be politically viable."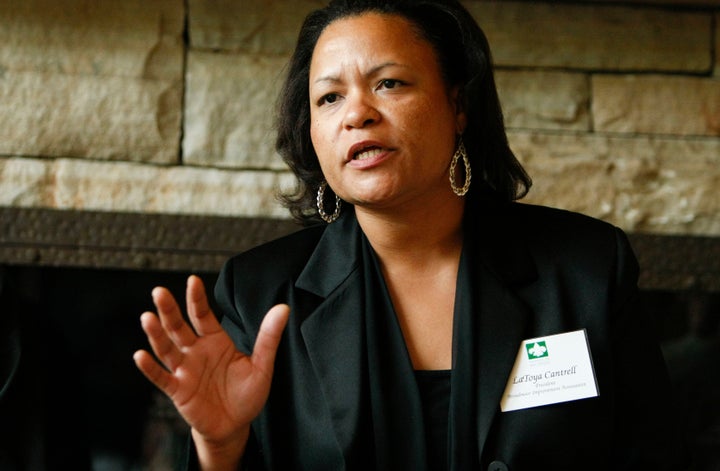 Cantrell grew up in Los Angeles, and moved to New Orleans to attend college at Xavier University of Louisiana. She first gained renown as head of the Broadmoor Improvement Association, where she helped thwart a city plan to raze the neighborhood in the wake of Hurricane Katrina.
Cantrell went on to win election to New Orleans' City Council in 2012. Her biggest accomplishment on the governing body was spearheading the passage of a smoking ban in city bars, restaurants and casinos, which took effect in April 2015.
Ahead of last month's nonpartisan primary, Cantrell picked up endorsements from the Working Families Party and local social justice groups like Step Up Louisiana, thanks to her support for a $15 minimum wage and her ambitious criminal justice reform policies. (Indivisible and Our Revolution got behind Cantrell during the runoff.)
Although Louisiana law bars New Orleans from raising its minimum wage above that of the state, Cantrell has said she would lobby the state legislature to change that law, and that in the meantime she would support making it the minimum for city employees.
Cantrell's proposals for criminal justice reform include creating a job training and temporary employment program for released criminals and underprivileged young people. She has said she would also seek greater discretion in the prosecution of nonviolent crime.
After placing first in the primary, Cantrell picked up the support of third-place finisher and former Civil District Court Judge Michael Bagneris and fourth-place finisher Troy Henry. (Outgoing Mayor Mitch Landrieu, a Democrat who is term-limited after eight years at the helm, did not endorse in the race.)
Cantrell did not walk back any of her progressive positions during the runoff, but she focused on a more consensus-driven message on the stump. The turn in Cantrell's rhetoric led The Advocate to declare in a Sunday analysis that "only in the fine points" is one able to notice the differences between the two candidates.
"She ran a frontrunner's campaign in the runoff, trying not to lose the support she already had," Brox said.
Notwithstanding progressive excitement over Cantrell's victory, the race was fundamentally about local issues, such as cleaning up the city's Sewerage and Water Board and addressing violent crime. New Orleans has one of the highest murder rates of any big city.
Particularly when it comes to making the city safer, Cantrell is likely to embrace short-term solutions, like an increased police presence, that are not exactly known to delight liberals, according to Brox.
"I don't see a ton of ideological difference between Cantrell and Charbonnet," Brox said. "And Cantrell is going to be constrained to some degree by the City Council and the district attorney, who favors a tough-on-crime approach."
This story has been updated to include Dinkin's comments.
CORRECTION: A previous version of this story misidentified the former civil district court judge who ran in the primary as Charles Bagneris. His name is Michael Bagneris.
Before You Go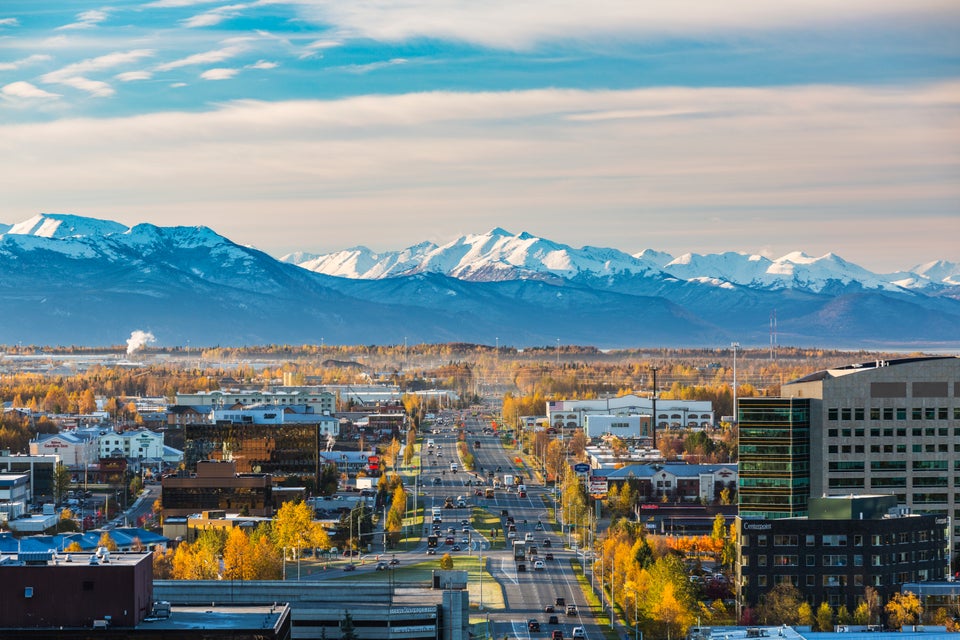 The 10 Happiest Cities In America
Popular in the Community