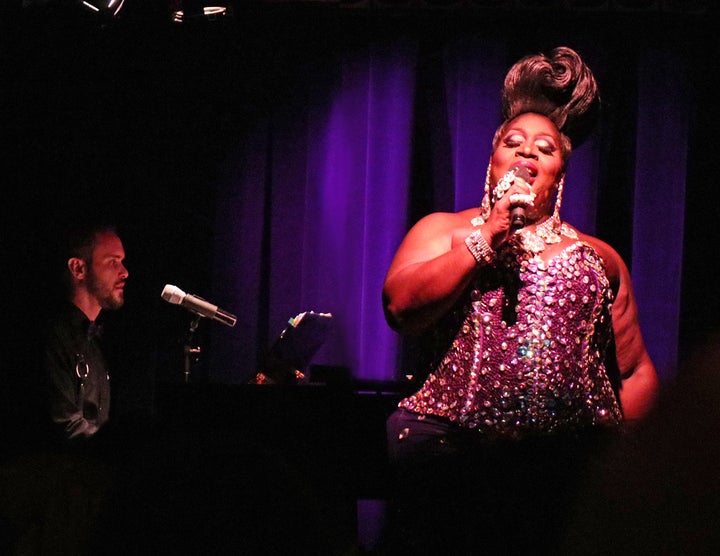 It's hard to believe that it's been five years since drag superstar Latrice Royale first graced our television screens on the fourth season of "RuPaul's Drag Race."
In the years since, Royale has made a name for herself internationally, traveling to virtually ever corner of the world, "except Canada, but we're working on that," she jokes. She's also launched her own management agency, among other accomplishments.
Royale is now performing at New York City's Laurie Beechman theater in a new show called "Life Goes On," the follow up to her show "Here's To Life," which she debuted in 2016. The Huffington Post chatted with the drag star about life-post "Drag Race," the political implications of drag with President Trump in power and what we can expect in the future.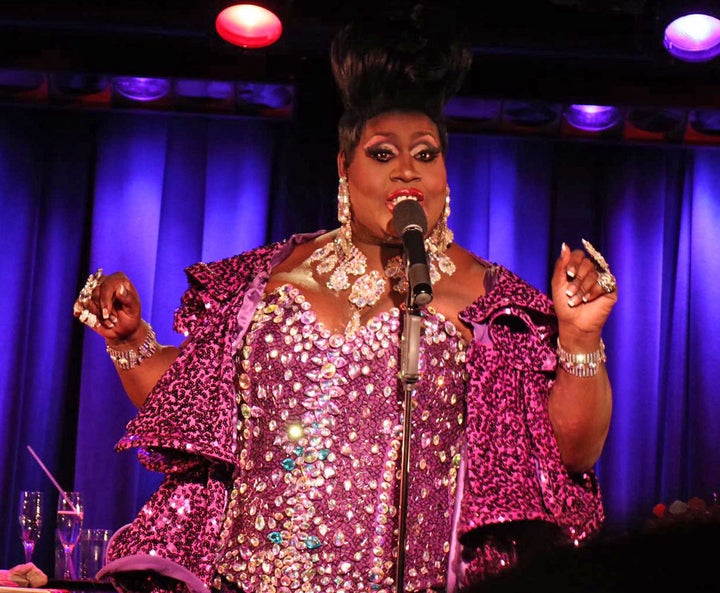 What have you been up to since your days on "Drag Race"? 
Well as everyone knows, I have been touring not only the country but the world. I have continued to do what I have always done, which is challenge myself to newer and greater goals and to grow as an artist. Being on "Drag Race" clearly afforded me the opportunity to develop my craft at a world class level, and I have been enjoying every minute of trying to live up to my own expectations!
Because of the way my story resonated with certain "Drag Race" viewers, I felt very quickly like I had become a role model or a spokesperson of sorts. Not only for "the big girls," but for ex-convicts and anyone really who had ever made any kind of mistake that cost them something. So I began to realize that I was going to have to find a way to communicate my story more directly to my audience. Developing my one-queen shows has given me the opportunity to speak into the hearts of people who need to believe that they can make it through whatever they are going through. So I've tried to use my platform to tell my truth, hoping that it helps someone else find theirs.
I've also tried to share my platform not only by creating LRI Talent and Management, which represents many other talented queens from the "Drag Race" and pageant worlds, but also by purchasing and continuing to promote the Mr. and Miss Pride South Florida Pageant. I won the pageant in 2004 and have very much enjoyed getting to invest in the careers of queens who aspire to get to the next level. I know what it's like to be out there on your own in this business, and I am happy to share my experience and knowledge with younger queens.
What do you want audiences to take away from "Life Goes On"?
"Life Goes On" is a continuation of "Here's to Life." In my last show, I really went into great detail about my life growing up in Compton, discovering drag, and of course my incarceration. I shared a lot of details about my family life, and I'm happy to say that there has been much progress there.
Telling my story really helped me and the people in my life heal and move on from a lot of our past, and that's what this show is about. It's about keeping your head up when it seems like everything is going wrong. It's reminding yourself and everyone else that these are not actually the worst times we've ever seen, and remembering that we can make it through together. I've got some new songs, some silly stuff, and some more jazz standards to share with everyone as well. So you can expect to be motivated and uplifted. I'm taking the kids to church like I always do, baby!!!
Why is drag so important during times of political turmoil?
Drag queens have been at the forefront of our community for decades. Since the beginning. And in these times, when you need somewhere and somehow to forget your troubles and get a good laugh, drag has a way of making you forget your troubles. Some people feel that drag queens are empowering. And they look to us for strength. And if we can be the voice and the muscle of our community to make a movement happen, then sign me up!
What can we expect to see from you in the future?
Well hopefully you'll see me on the big screen! That's what I'm aspiring to. They keep telling me to write a book as well, so I will probably listen to them at some point. But with my travel schedule sometimes it's even hard to find time to sit down for an interview, much less write a book, so that's gonna be a while.
I'm also getting married next year, so I'm sure that there will be a lot of planning and meetings and all that to come. I'm really looking forward to this next chapter of my life and seeing where my career and love life take me.
Head here for more information about "Life Goes On."
Calling all HuffPost superfans!
Sign up for membership to become a founding member and help shape HuffPost's next chapter
BEFORE YOU GO
PHOTO GALLERY
Gay Pride Around The World