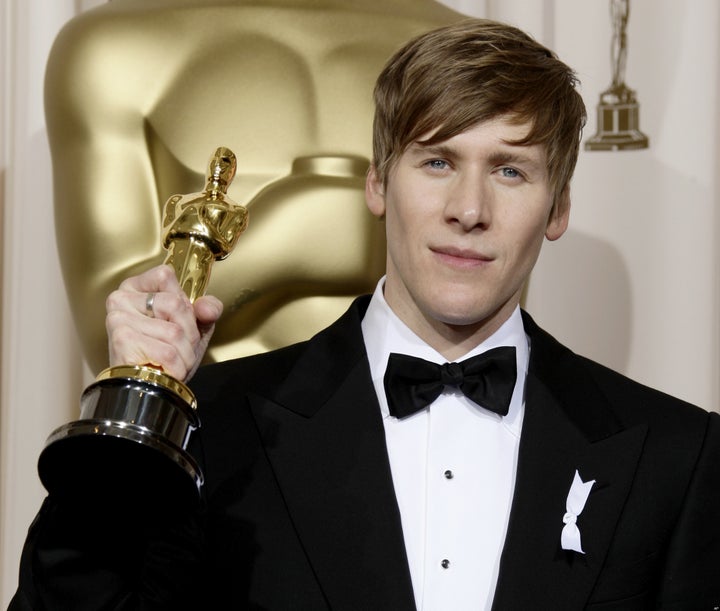 In February 1846, in the depths of a winter so bitter that the Mississippi River froze solid enough to drive wagon carts over it, a group of people fled their homes in Nauvoo, Illinois to avoid being murdered, and crossed the river into Iowa. Once across the Mississippi, they set up tents and tried to figure out what to do next. They were Mormons, the only group of people aside from the Cherokee to be evicted from their homes under threat of death, then forced to walk halfway across the country to an entirely new home.
These people, some of whom were my ancestors, walked 1,300 miles across North America, in a journey that lasted almost 18 months. Hundreds of Latter-day Saints, as they called themselves, died on the way, of illness, exhaustion, exposure and starvation. The survivors began trickling into the Great Salt Lake Valley in late July 1847. Brigham Young, leader and organizer of the trek, first saw the Mormons' new home from the back of a wagon he was too ill to leave on July 24, 1847. Young sat up in his sickbed, surveyed the scene, then said, "This is the right place. Drive on."
The Saints were home. Their joy at being able to claim a secure home (as its only other inhabitants were Native Americans whom they had few qualms about displacing), stop traveling, plant crops (fairly late in the year), and live without fear of persecution isn't hard to imagine.
The saga of the Saints crossing the plains left an indelible mark on the collective Mormon psyche. July 24, or Pioneer Day, became one of the most important dates in the Mormon calendar. A legal holiday in Utah, it is also celebrated in Mormon communities outside of Utah.
I grew up in a tiny Mormon town in southern Arizona, 800 miles south of Salt Lake City. In the late 1960s and the 1970s, when I was a little girl, we'd don pioneer costumes and have a parade. We children often complained: walking a mile or two in heavy clothing in southern Arizona in late July isn't really fun. That was the point, we were told firmly: to help us understand the sacrifices our ancestors made so that we could grow up in Zion, the promised land -- meaning not just Utah but the whole intermountain West, breathtaking in its beauty, expansiveness and possibility.
As far as I'm concerned, my activity in the Mormon church is irrelevant to my identity as a Mormon. Mormons call themselves saints; I suppose these days I'm a secular saint rather than a devout one. But that indelible mark made on the collective Mormon psyche by the trek across the plains? It's as vivid and deep on my psyche as on anyone's. What it marks is not my relationship to orthodoxy but to sacrifice, landscape, the unknown, and change.
I am proud of and humbled by the actions of my ancestors. They abandoned the familiar and strode bravely into the unknown, confident that doing so would enable a better future. They gave up possessions, relationships that no longer nurtured them, ideologies they had outgrown. They did the hardest thing they could, both because they could and because they had no other choice.
I cannot count the number of people who have said to me,"I have profound doubts about the church -- its politics, its doctrines, its social structures. I don't always feel at home. But I'll never stop attending or voice certain doubts in public because that would render the sacrifices of my ancestors null and void."
And I say, "How is doing the opposite of what your ancestors did the best way to honor their actions? Isn't the best way to honor their examples simply to follow it?"
I currently live in Salt Lake City, with ample opportunity to celebrate Pioneer Day: concerts in the tabernacle, a ball, a powwow, fireworks, the obligatory parade. I'll probably skip it, because these days Pioneer Day is about settling down, when the spirit that made the arrival in the Salt Lake Valley possible in the first place was about rising up. Mormons today are instructed to submit to authority, when the impetus for the trek across America was rejection of authority.
So this year I celebrate by imagining the Pioneer Day parade of my latter-day dreams. The marshals of my parade wouldn't be men who make pronouncements about doctrine, but the contemporary pioneers who challenge and remake the ways Mormons lives their day-to-day lives.
Carol Lynn Pearson's poetry voiced the complexity of Mormon women's experience; Good-bye, I Love You, her memoir about her gay husband's death from AIDS, details the experiences that made her a feminist and LGBT activist.
Dustin Lance Black is a Mormon Pioneer not merely for his Oscar-winning screenplay for Milk, but his acceptance speech at the 2009 Academy Awards, offering hope to LGBT youth who feel rejected and unloved by their families, churches and god.
Terry Tempest Williams' memoir Refuge, about the deaths of her mother and grandmothers from reproductive cancer possibly caused by nuclear testing, simultaneously praises Mormon generosity and criticizes the intentionally cultivated LDS virtue of unquestioning obedience.
Lavina Fielding Anderson was brought before a church court in 1993 for publishing a history of Mormon ecclesiastical abuse from the 1960s on. Refusing to recant, she was excommunicated for apostasy but remains a faithful member of her congregation and an important scholar of Mormon feminism and theology.
Troy Williams, originally a volunteer for the ultra-conservative Eagle Forum, is now a queer political activist and writer whose passion and commitment have earned him the nickname "Utah's Harvey Milk."
Christopher Bigelow, a devout Mormon bored by the bloodlessness of mainstream Mormon culture, created the Sugar Beet, a website of Mormon satire modeled on The Onion, then started Zarahemla Books, a publisher of edgy Mormon literature.
Jason Brown and Will VanWagenen, graduates of Brigham Young University, started a leftist newspaper and collective called The Mormon Worker, dedicated to "meaningfully [connecting] core ideas of Mormon theology with a host of political, economic, ecological, philosophical, and social topics."
Laurel Thatcher Ulrich, patron saint of Mormon feminism, is a Pulitzer-prize winning historian best known for a single pithy sentence: "Well behaved women seldom make history."
Feminist Mormon Housewives and Exponent II, two important Mormon feminist blogs, feature writers from an array of beliefs and backgrounds in Mormon culture; fMh even included an atheist blogger who was never Mormon but is committed to helping Mormon feminism dialogue with the world.
These people have challenged the status quo in one way or another. Instead of settling down, they've shaken things up, trying to create important, fundamental changes. That is the pioneer spirit I choose to celebrate. A parade led by these pioneers is a parade I would proudly march in.
Support HuffPost
The Stakes Have Never Been Higher
Related
Popular in the Community