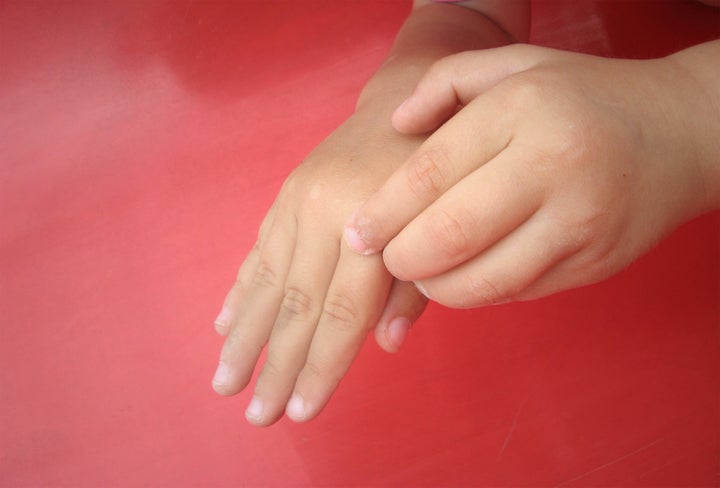 Four 6th grade students and a teacher from Lauderdale Lakes Middle School were sent to the hospital after breaking out into a rash -- the second such mysterious incident in as many weeks at a Broward school.
"The students had rash-like symptoms on their wrists, and it was red and irritated, and then the teacher had the same symptoms on her cheek," Broward Sheriff's Office spokeswoman Dani Moscella told HuffPost Miami.
The group was in a science classroom at the school when the they began to experience symptoms just before 10:30 a.m. HazMat investigators were called to examine the classroom while remaining unaffected students in the class were moved into another room, said Broward schools spokeswoman Marsy Smith.
"[HazMat] did not find anything that would have triggered this rash," Smith said. The school was put on a code yellow lockdown, which was lifted around 11:30 a.m. Classes have resumed as normal while the students are being treated at Plantation General Hospital and the teacher at Florida Medical Center.
The strange outbreak comes just a week after a similar incident at McArthur High School in Hollywood, where 12 students and 2 teachers were decontaminated at hospital after also breaking out in a rash within minutes of each other.
Though the high school was tested for 160 chemicals, mold and mildew, CNN reports, no explanation has been found for the outbreak, which was confined to one classroom.
Smith said she does not recall any incidents like this at Broward County public schools prior to the outbreak at MacArthur High.
WATCH: As reported last week:
REAL LIFE. REAL NEWS. REAL VOICES.
Help us tell more of the stories that matter from voices that too often remain unheard.