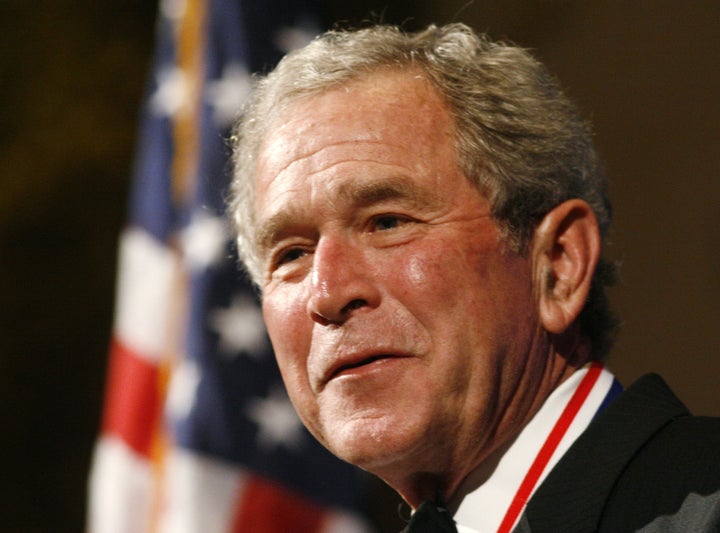 Despite all of our efforts to talk about Matt Lauer's interview with former President George W. Bush, it seems that the televised tete-a-tete was something of a ratings disaster for NBC. TV By The Numbers has the, you know... numbers:
NBC's Monday woes continue to grow as the Matt Lauer interview of George W. Bush scored just a 1.7 adults 18-49 rating, and its later shows tumbled. The special Matt Lauer Reports finished with lower adults 18-49 ratings than all episodes of Chuck this season. The Event fell 15% (vs. 10/25) to a series low 1.7 adults 18-49 rating, and Chase was down 6% (vs. 10/25) to just a 1.2 rating, which was also a series low.
It is interesting to get to write about an NBC ratings debacle that wasn't the fault of Jay Leno or Jeff Zucker.
Popular in the Community