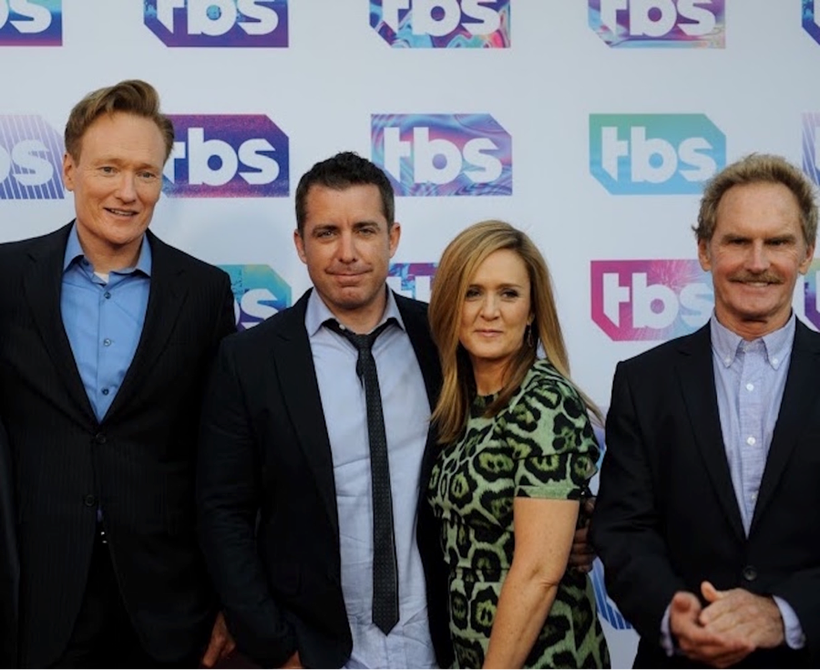 By: Olivia Waldorf
On Tuesday night, May 23, TBS held their humor-inspired "A Night Out with TBS Comedies" at the Theater in the Ace Hotel. Samantha Bee, the creator of the hilarious and brilliant political late-night show, Full Frontal, spoke words of wisdom from her spot on the panel of four (including Conan O'Brien, Jere Burns, Jason Jones and herself). "The truth is, people just want to tell their story," said Bee. Through the usage of many types of humor on shows like Conan, Full Frontal, The Detour and Angie Tribeca, these actors, producers, and writers can tell the world their truth.
Numerous tools of comedy like deadpan, politics and perfect comedic timing, are woven throughout these incredibly witty shows, exemplifying the different structures of humor.
Video Credit: Jeremy Bamidele
In my interview with Jere Burns, I asked him how his character Pritikin Atkins (not Chet as most people believe) from Angie Tribeca, differs from any other comedic role he has ever played. Burns told Los Angeles Entertainment News, "It's completely different, like nothing I've ever done before. The structure of the show and the conventions of the humor, we pride ourselves on being so stupid that we're smart…we're no longer acknowledging that there's a joke as actors."
Jere also noted that when a joke becomes mean-spirited, that is when it has been taken too far. "That's the cool thing about the show, it's broad and yet smart and there's not a cynical bone in its body." The humor that is used in Angie Tribeca is known as "deadpan" comedy, making jokes with a straight face or saying something absurd in a matter-of-fact way.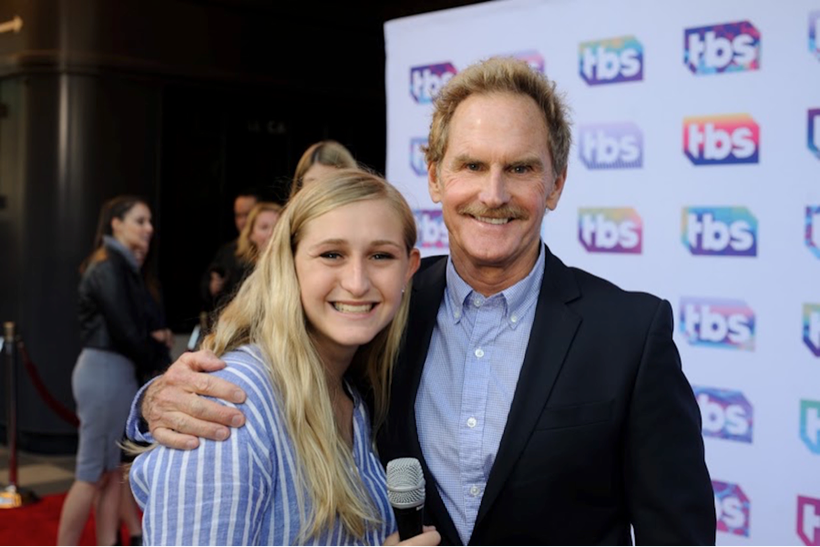 "I have incredibly pale skin and ridiculous hair and my leg to torso ratio is absurd…so I think I'm just a silly looking person, so I think that's helped me…I get people laughing usually before I do anything."
While Conan feels that his natural born appearance is what mostly gets him laughs, he also uses his acquired humorous skill set to cross over not only comedic lines but oceans as well. Going abroad numerous times to spread the genius hilarity of Conan to other cultures, O'Brien admitted,
"I think I look ridiculous in just about any country."
Going past looks, humor is a universal language and with the right comedian, like Conan, humor has the power to unify us all. "When Americans are being the butt of the joke, there's a sort of sweetness to it," Conan said, then added that taking the show overseas, "teaches humility." O'Brien has mastered the art of perfect comedic timing, adapting his delivery on jokes to a quick and entertaining rhythm.
Video Credit: Jeremy Bamidele
"Traditional sitcoms f**king suck," Jason Jones blurted from his seat on stage in between Jere Burns and Samantha Bee, earning an eruption of laughter from the audience.
His new show, The Detour is in no danger of becoming an ordinary sitcom. Meaning to be watched in one 5 hours sitting, this comedy is broken up into increments, with little cliffhangers at the end of each episode. The humor used is up-front and heavily acted out, almost like slapstick comedy. Jason's comedic style, echoed by his old role as a correspondent on The Daily Show with Jon Stewart or as a writer for Pitch Perfect, is apparent in every role he takes on.
Watching four of the greatest comedians banter with ease by utilizing different and similar comedic tools was unforgettable. "[Coming to TBS] has been the most satisfying professional relationship of my career," boasted Conan at the end of the night. TBS provides a phenomenal outlet for humor to reach audiences across the world and to promote the manifestation of stories.
REAL LIFE. REAL NEWS. REAL VOICES.
Help us tell more of the stories that matter from voices that too often remain unheard.
This post was published on the now-closed HuffPost Contributor platform. Contributors control their own work and posted freely to our site. If you need to flag this entry as abusive,
send us an email
.