As you sit down to write your business plan, one of the essential elements to include is your business model.
The business model is important because it explains your method of doing business. Your business model will also help you to clarify the purpose of your business.
Here are a few questions that you should answer when establishing your business model:
Who are your customers?

Before you create your product or service, you should know who you are creating it for. Create a description of your ideal customer including interest, challenges, and goals.
How will your product or service enhance your customer's life?

Knowing and being able to clearly articulate the value you bring will be the difference between attracting your ideal customer or not.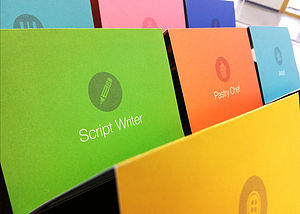 How will your business generate revenue?

Now is the time to decide if your business will be service-based or product-based. Then develop your product or service to achieve the customer outcome communicated in your benefit statement.
How will you deliver your product or service to your customer?

Decide if your primary method of delivery will be online or offline. If your business is online what platform will you use? If you're a product-based business will you sell your product wholesale or retail? These are just a couple of the questions that you will want to answer to determine your method of delivery.
How will you price your product or service?

Pricing can be a point of hang-up for many entrepreneurs. How do you determine your value for a service-based business? Do you price based upon competitor prices? Do you want to establish yourself as a lifestyle brand, charging premium prices? The best way to determine your revenue model is to conduct market research. Deciding your revenue model is another reason why being clear on who your ideal customers are is so important.
Establishing your business model will take some time. However, it is time well spent. You can't build a profitable business if you don't know where you are going or have a plan to get there.
For more information and offers on launching and growing a profitable business, join my mailing list.
REAL LIFE. REAL NEWS. REAL VOICES.
Help us tell more of the stories that matter from voices that too often remain unheard.