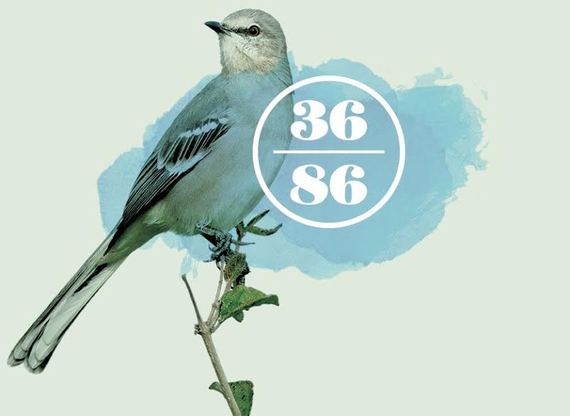 When you hear the word "startup," Silicon Valley or New York City likely come to mind. And, while both of those hubs are entrepreneur hotspots, an unlikely location has been attracting startups from all over the country: Tennessee.
The Volunteer State might soon have to change its nickname to the Startup State: more than $1 billion has been invested in its quickly-growing startup scene since 2012, Launch Tennessee (LaunchTN) announced in April.
A tech and startup conference called 36|86 will bring together hundreds of southern thinkers, founders and investors in the state's capital city on June 6 and 7, perhaps enticing even more startup founders to choose Tennessee. The "celebration of entrepreneurship and southern culture" will tackle such issues as equity crowdfunding, female-led portfolios and alternative funding models. Dozens of nationally-known VCs and investors will be on hand for panels, Q&As, and fireside chats.
A central feature of 36|86 (the conference is named for the longitude and latitude correspondents for Music City, by the way), is its "Village 36," consisting of 36 startups from across the Southeast who will vie for a $50,000 investment prize. The startups span ten different industry clusters, currently call eight different states homes, and have collectively raised $20 million in capital. Standout startups included Knoxville-based Audiohand, an app that turns musician's smartphones into versatile, multi-track recording tools, and Johnson City's BrewFund, a platform that makes it simple to shop microbrews from more than 4,000 craft breweries.
Many factors have contributed to the influx of new startups in Tennessee. "We've got a perfect storm that combines organic benefits like low cost of living and an extremely talented workforce produced from our world class universities, with a significantly enhanced early stage capital scene and a commitment from the highest levels of state government to make Tennessee the best place to start a new business," said LaunchTN CEO Charlie Brock. "Our seven publicly funded entrepreneur centers offer in-depth industry knowledge in specific sectors like music, logistics, healthcare, 3D printing and media, which broadens the scope of ideas and ingenuity that can find success here."
The absence of a state income tax certainly doesn't hurt things either.
The $1 billion investment total captures all early-stage investment activity of deals totaling $25 million or less. The vast majority of the total was achieved by individual investments of under $5 million, made primarily in early-stage startups by venture capital funds. (Full details around LaunchTN's investment tracking methodology can be found on its website.)
For more information about 36|86, visit the conference website.
Related
Popular in the Community