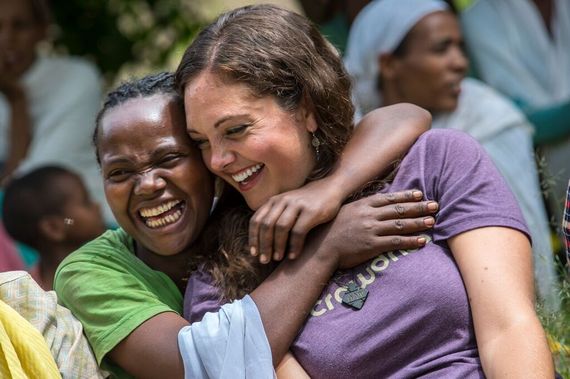 I'm celebrating my 30th birthday today, not with my friends toasting over champagne or dancing until dawn, but with 30 women I've just met in the small rural village of Chapa, Ethiopia. And I don't think I've ever had a better birthday, and I may never again.

The women of Chapa live incredibly challenging lives. Like 2.2 Billion people on this planet, these women live on less than $2 a day. They're isolated from industry and opportunities for job training or employment. They have no source of income and struggle everyday to survive. Living off the land, they support their children (between four and eight children each) by finding their own sources of food and water. They cannot afford to send their children to school, build a safe home, or pull their families out of poverty. These women dream of a better future, and today, in celebration of my 30th birthday, I'm going to spend the next 24 hours raising enough money to give it to them.
Before I tell you how, I want to tell you why: I'm a social entrepreneur and humanitarian. I travel the world to raise money for amazing causes and implement innovative approaches to philanthropy. I believe in direct and personal change.

I don't run a global foundation, or make million dollar grants to invest in infrastructure improvements around the world. But since I fell in love with Ethiopia on my first visit here four years ago, I've traveled the globe supporting philanthropic causes in over 22 countries. And I've never questioned that my efforts, while they may be small in scale, are massive for the individuals they impact.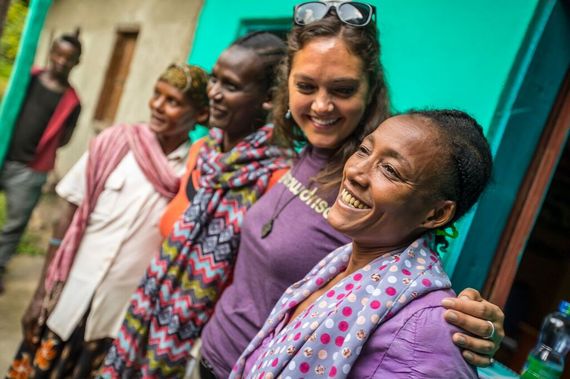 I wasn't always a philanthropist - like so many people, I came to it almost by accident. I fell in love with traveling, and when I decided I wanted to do it for my life, I knew that I had to find something to make it about more than myself. I realized that for me, it was the people I met who made the experience of traveling so meaningful. It didn't take me long to discover that I could combine my love for travel with creating small but meaningful changes in the lives of the people I meet while I'm exploring the globe.

During my travels, I've felt more and more connected to women. Perhaps its because I'm growing older, or perhaps it's my understanding of the vital importance of women to society. Women are mothers, caretakers, teachers to their children when they can't afford school, and doctors to their community when there is no hospital. Helping a women will help her entire family, which in turn, will help her entire community.

Today, I'm partnering with CrowdRise and 29 other passionate women from around the United States to raise $30,000 so the women of Chapa can start their own businesses.

If I hit my goal in the next 24 hours, I'll begin working tomorrow to start their new jobs. I'm collaborating with two charities on the ground, Begin with One and Children's Hope Chest, to create a sustainable employment program for these 30 women. They will choose between three jobs - running a mill house, working in a barber shop, and raising livestock. Each woman will receive training, supplies, and ongoing financial literacy support.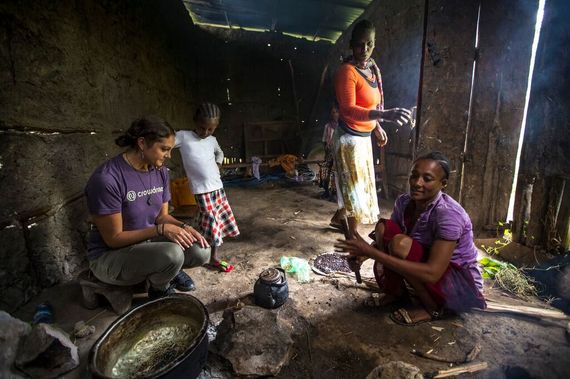 In 2015, I found CrowdRise, and discovered a real partner who shared my passion for the idea that one person can create real change. Together, we created the CrowdRise 24-hour Impact Project, a flash fundraising campaign that engages donors in real time philanthropy. We publish fundraisers on location around the world to prove that change can happen overnight. The CrowdRise 24-Hour Impact Project has run 8 fundraisers for 8 different causes around the globe. In total, we've crowdfunded these crazy inspirational movements that directly help people in need, all through individual donations of $10 to $25.

This birthday campaign is incredibly important to me. Ethiopia is one of my favorite countries. I'll never forget my first time in this country, seeing women carrying water on their heads and families herding cattle. There was a sense of calm and chaos in the green mountains.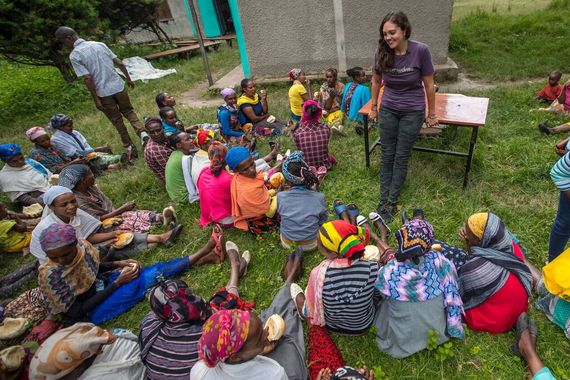 As I'm writing this, catapulted out of my twenties, I'm overwhelmed by that same beautiful mix of calm and chaos. I've struggled like every millennial has to find connection and meaning, I'd like to think that I've found an equation that works for me. So I'm sticking with it. And before the week is over, I'll have turned 30. Hopefully, with the help of other fiercely passionate women and men hungry for connection and meaning, I'll have raised $30,000, created 30 new jobs and changed 30 women's lives. It's gonna be the best birthday ever.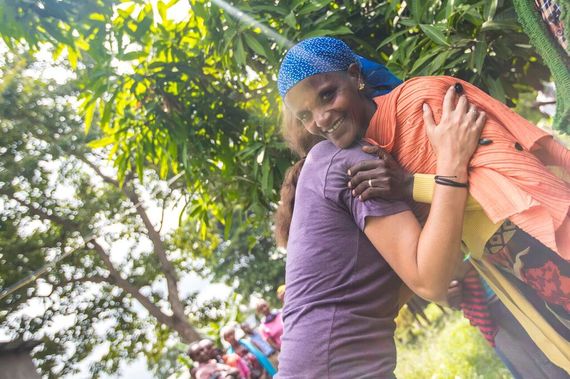 To help Mallory reach her goal, donate via the CrowdRise widget below:
Photos and video: Ryan Doyle, Video Vision 360

Calling all HuffPost superfans!
Sign up for membership to become a founding member and help shape HuffPost's next chapter