If you feel like you haven't seen the bottom of your laundry hamper in years, you're not alone. And if you feel like you spend a lot of your time doing laundry, you're not alone, either. In fact, you're in good company. We partnered with Kenmore and spoke to some of our favorite parenting bloggers with big families to find out their tips, tricks and hacks on winning the laundry game -- and getting to the bottom of the hamper.
1. USE THE DOT SYSTEM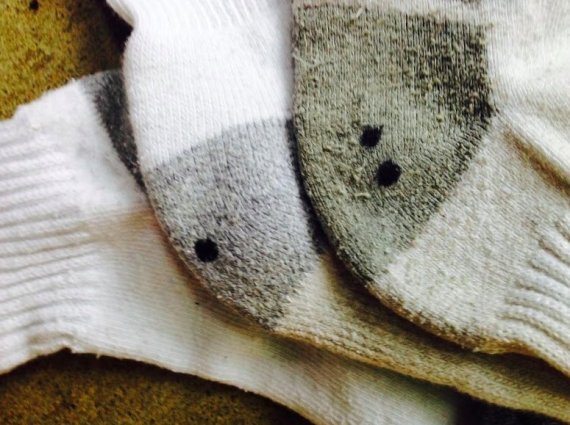 Image: Huffington Post
Sarah of An Inviting Home, who has five children, shares a tip she learned from her readers: Using a fabric marker or permanent marker, label socks, pants, shirts, underwear and anything else you can think of with one dot for your oldest child, two dots for your second oldest, three dots for your third and so on, either on the tag or bottom of a sock. When an item gets passed down, simply add a dot.
2. WRITE NOTES ON THE WASHING MACHINE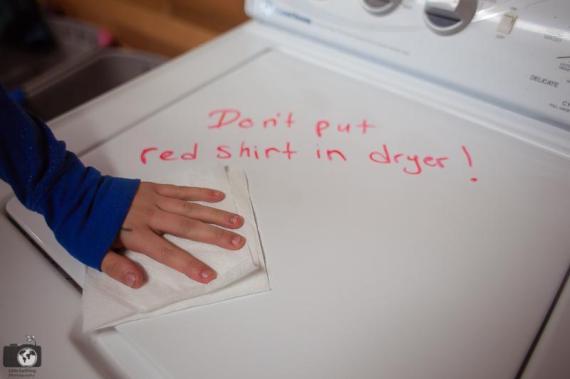 Image: Little Earthling Photography
Renee Bergeron of Little Earthling Blog recommends using dry-erase markers to write notes to family members on the washing machine. It's a way to let everyone help and know that when it's time to switch loads, a particular sweater shouldn't go in the dryer or a pair of pants should be checked for lingering stains. Renee, a mother of 14 and photographer who specializes in taking pictures of children with special needs dressed as superheroes, says that people who want to try the marker trick should test it in a small, hidden spot first, "just in case!"
3. SORT BY ROOM, NOT BY COLOR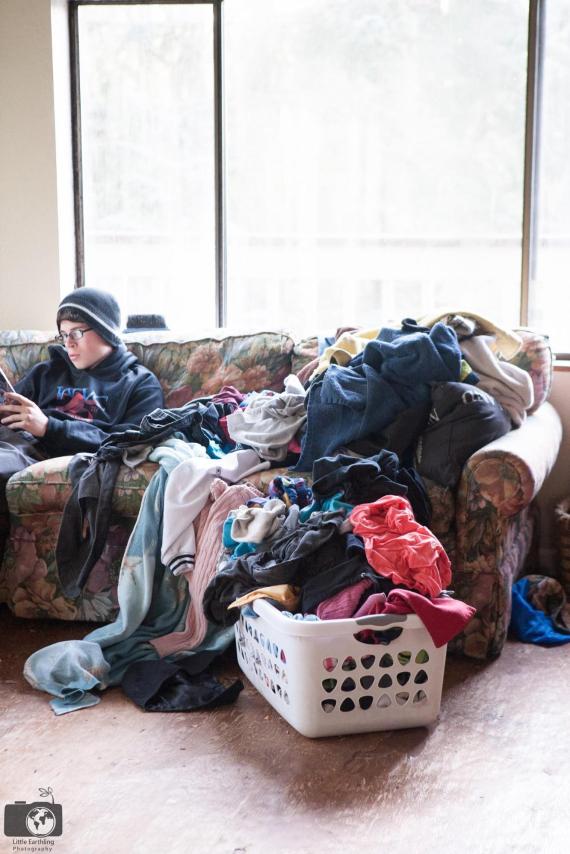 Image: Little Earthling Photography
Renee of Little Earthling Blog says that instead of sorting by lights and darks, her family sorts by bedroom to save time. Full containers get washed and dried by room. Sorting by rooms saves time as it cuts out two steps: distributing clothes back into piles by owner and walking back and forth all over the house to put them away.
4. USE BAGS FOR DIRTY LAUNDRY INSTEAD OF BASKETS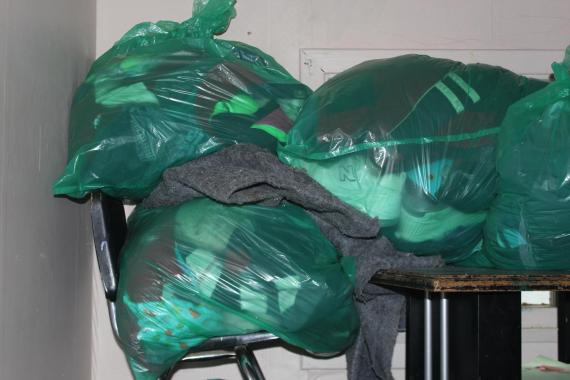 Image: Not A Stepford Life
Melissa Charles shares laundry duty with her husband and expects her five children who live at home to help them. Because laundry baskets are cumbersome, heavy and breakable, her kids don't use them. Instead, Melissa, who blogs at Not A Stepford Life, has her kids put dirty laundry into see-through recycling bags, which they can throw down the stairs -- yep, throw -- and drag into the laundry room themselves.
5. TEACH YOUR CHILDREN TASKS IN FOUR STEPS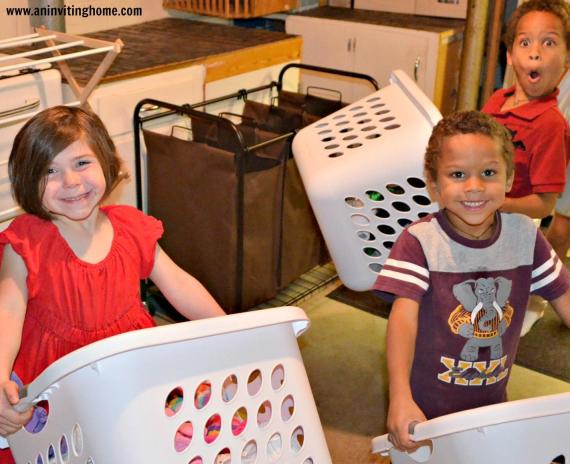 Image: An Inviting Home
On her blog, An Inviting Home, Sarah explains how she and her husband, Sam, who studied organizational leadership, teach their five kids new household tasks including laundry:
Step One: I do, you watch
Step Three: You do, I help
Step Four: You do, I watch
6. LET YOUR CHILDREN SORT AND FOLD THEIR OWN CLOTHES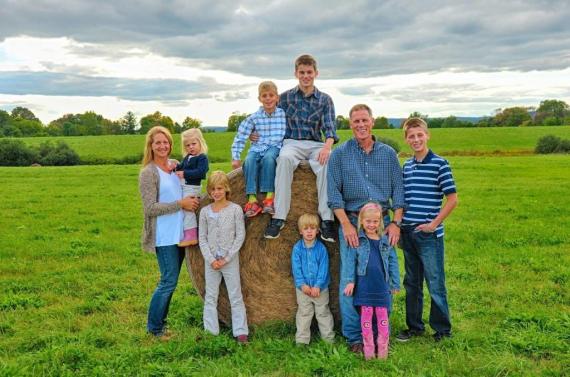 Image: Not Your Average Mom
Susie from Not Your Average Mom puts her seven children in charge when it comes to sorting, folding and putting away their clothes. "Stressing out whether clothes are folded perfectly is a waste of time. Even my 5-year-old folds clothes," Susie says. "It takes work on the front end, but it makes a big difference in the long run. My 8-year-old is now pretty self-sufficient when it comes to laundry."
7. ...OR DON'T FOLD CLOTHES AT ALL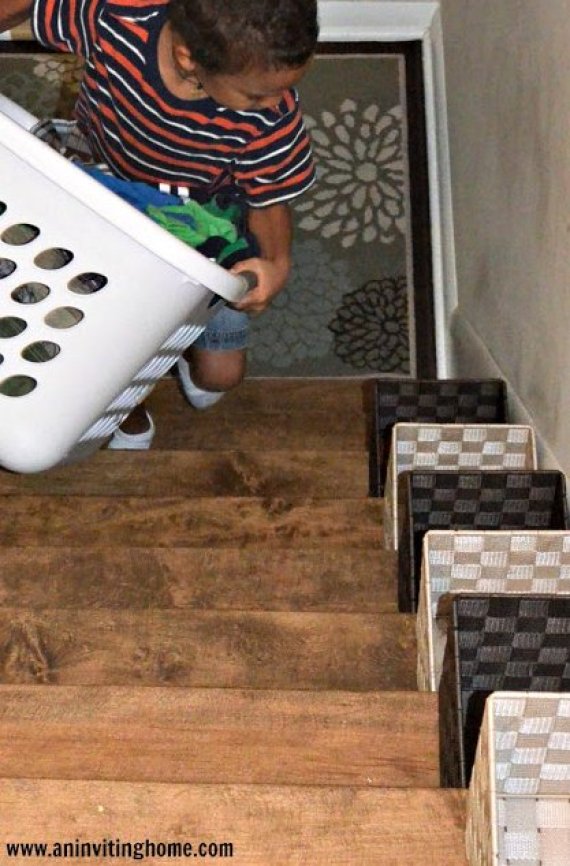 Image: An Inviting Home
Sarah of An Inviting Home offers a timesaver to parents with small children, acknowledging it's not for everyone: She doesn't fold small children's clothing. She used to, and she stopped. The clothes get washed, dried and put away pretty much as is. Sarah says not only do kids' clothes not really stay folded well anyway, but that when she used to fold clothes and her children rummaged through their drawers, everything folded became unfolded in moments. So … she now skips folding. And? "Nobody has noticed the difference," she says.
8. PRE-TREAT RIGHT AWAY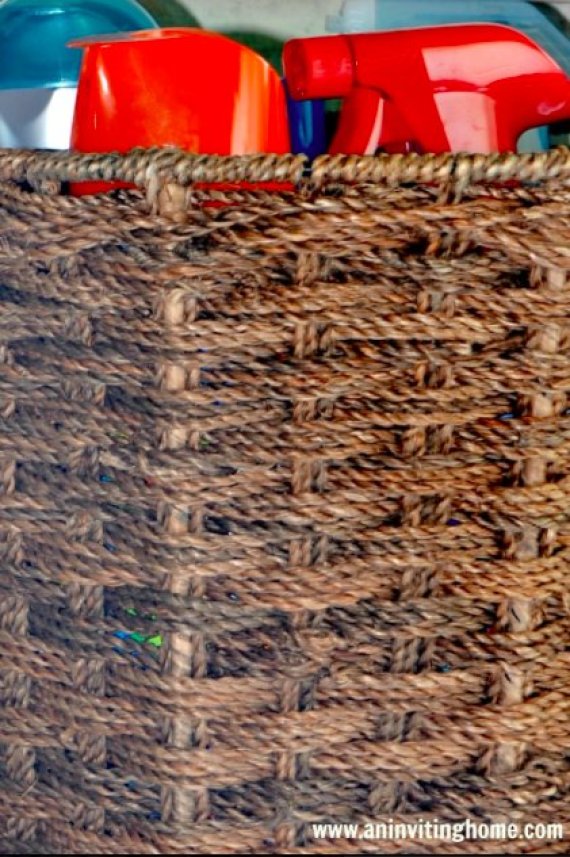 Image: An Inviting Home
Crystal Ponti, mother of five and founder of the blog MommiFried, jokes that she keeps bottles of stain remover all around the house because "with a large family you don't have time to run to the laundry room to retrieve a stain removal product. You need to stay one step ahead and treat the stains the moment they happen." (Keep the stain remover handy -- and out of the hands and paws of small children and pets, of course.)
9. WASH SOCKS IN LINGERIE BAGS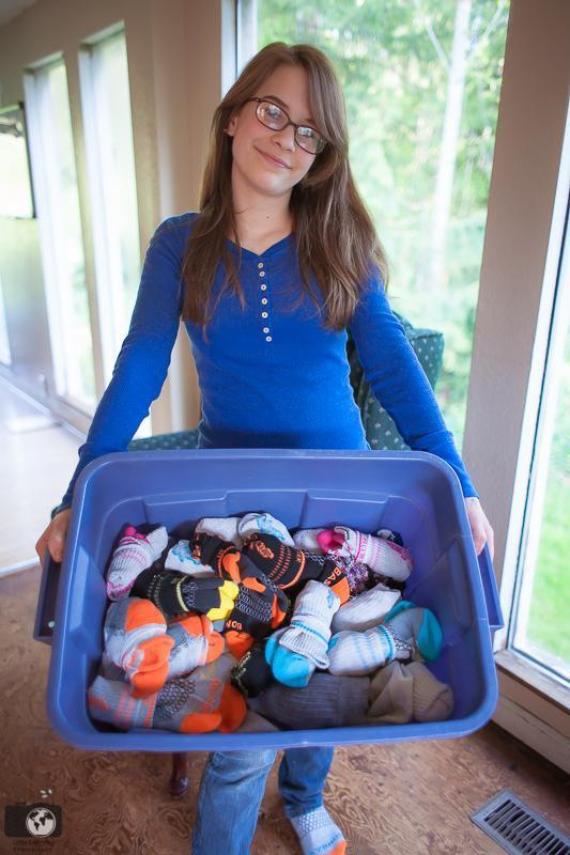 Image: Little Earthling Photography
Melissa of Not A Stepford Life, who has five children, recommends putting toddler socks -- which are soooo easy to lose -- into mesh lingerie bags before they go into the washing machine. The socks still get clean, without getting lost. And, once dried, they're sorted and ready to be put away.
10. SAVE MONEY BY MAKING YOUR OWN SOAP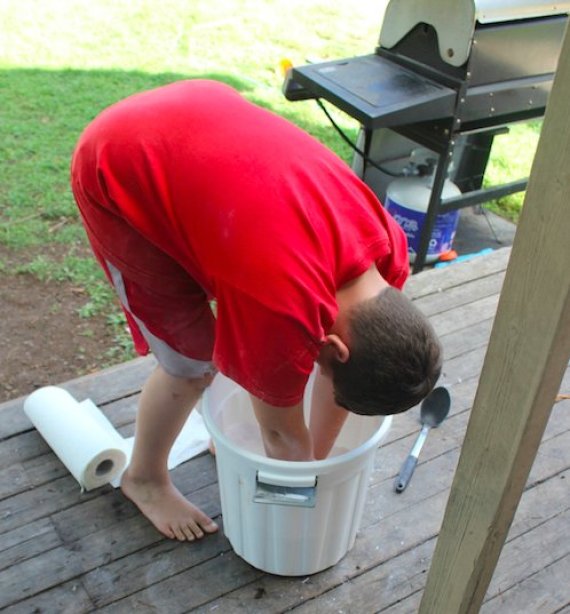 Image: Not A Stepford Life
Melissa also makes her own laundry detergent, which lasts for months at a time and requires only five ingredients plus a food processor and a 10-gallon bucket. But, she says that readers who want to try her recipe should do it outside -- "otherwise you'll be sneezing and tasting laundry soap all day."
11. DON'T WASH WHAT'S NOT DIRTY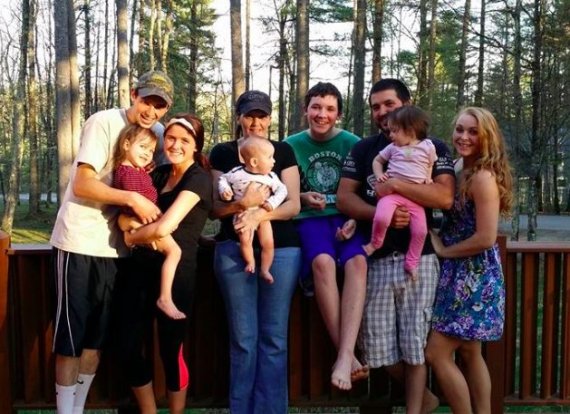 Image: MommiFried
Why would you wash something that's not dirty? It's a pretty straightforward question, and yet, so many of us are guilty of doing it. But Crystal of MommiFried, makes a point of only washing what needs to be washed -- and making sure that her five children do the same. "If it doesn't smell like a barnyard or have some unknown food substance stuck to it, make them wear it again," she (half) jokes.
12. CUT CLUTTER FOR LESS LAUNDRY OVERALL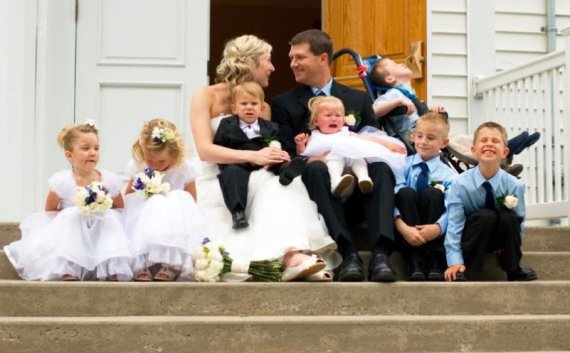 Image: Jess Plus The Mess
Jessica and Ryan Ronne had each lost a spouse to brain cancer, were introduced and -- eventually -- fell in love. When their families blended, Jessica, who authors Jess Plus The Mess, remembers thinking, "I cannot have seven kids and so much stuff. It's overwhelming." So she "gutted" wardrobes, donated clothes and gave away what wasn't needed. Cleaning house meant less clutter and -- yes -- less laundry.
Lighten your laundry load. From exclusive agitators and impellers to innovative cycles and options, Kenmore washers and dryers are loaded with features that deliver outstanding cleaning and drying performance. Plus, Kenmore's new HE top-load washer has the largest capacity in its class* which can help families of any size get more laundry done more quickly.
*Among 27" top-load washers. Model 28132/3 and 29132/3.

Related