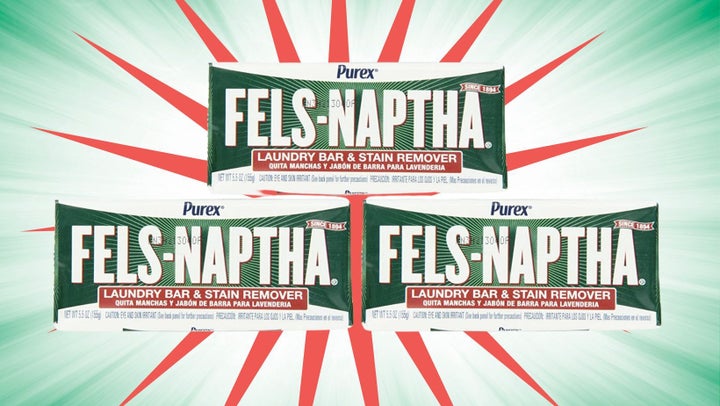 HuffPost may receive a share from purchases made via links on this page. Every item is independently selected by the HuffPost Shopping team. Prices and availability are subject to change.
Like most great things, we have TikTok to thank for the Fels-Naptha laundry and stain-removing bar gaining the recognition that it has always deserved.
This versatile and economical cleaning product has apparently been around since 1894, but, as of late, it has people on the internet touting its incredible ability to remove old difficult stains, perspiration and oil marks for clothing and other soft surfaces. Others even swear by it as a home remedy for treating eczema and poison ivy exposure, although that hasn't been backed by medical experts.
The Fels-Naptha bar is made of a blend of animal fats and coconut oil and works as a pre-treatment for stained clothing. You just wet the stained area, then rub the laundry bar into the stain, helping to lift it from the fabric, before tossing the item in the wash like normal. It's highly effective at tackling those yellow armpit marks on well-loved white shirts, oil on cuffs or collars, grease marks from foods, dirt and grass stains and even dried-on blood.
You can also make your own budget-friendly and highly effective laundry detergent by combining a grated Fels-Naptha bar, which smells like fresh linen, with Borax and baking soda. One user claimed that this concoction costs her a fraction of the cost of normal gallon detergents and last much longer. Plus, it's a more sustainable approach to laundry since there is no plastic packaging.
You can try out the stain fighting magic of the Fels-Naptha bar for less than $3 each, but if you're not completely convinced, keep reading to see what other people had to say about this little gold bar.
Promising reviews
"I was highly skeptical. I live in Georgia and nothing, I mean nothing, has worked to get Georgia red clay out of clothes until now!! I have no idea how I have never heard of this magic bar before but it works!! Never thought I would be able to clean his baseball pants and get the dirt out yet it worked like a dream! My son spilled salad dressing down the front of his brand new Polo shirt and it was covered in oil stains. I pretreated it with the bar and then washed as usual. VIOLA! No more oil stains!! It's a AMAZING!!!" ― American Girl
"This stuff works amazing on my sons baseball pants. Ordered this and a laundry scrub brush that Amazon suggested at checkout. Not even a trace of the stains." ― Tracy A.
"We used it in the laundry. It got all of the body oils out of pillow cases and sheets, also used on a stain that had already been washed but not dried on a new shirt. It came out looking brand new. Definitely recommend this product." ― Wendy Brantley
"My biggest pet peeve is grease stains on clothes when cooking. I have tried many products...some work, some not so good. So far I have used this soap 4 times on grease stains from cooking and they came out with flying colors every time. I even tried using another product first in the wash and it came out still visible. Then I re washed it after rubbing it with this soap and it was completely gone. This is the best, cheapest, easiest to use stain fighter I have ever used. I'm sticking with Fels Naptha soap from now on." ― Shopgirl
"This is now my official soap cleaning almost anything in the house, sinks, tubs, window frames, doors, steps, laundry stains. I use it nearly everywhere now with only a few small exceptions. One product, many uses. It's practical, long lasting, and I cut in half, and use in smaller sizes for different bathrooms, sinks, tubs. It's not wasteful, it's easy to store because it takes up so little space, and I no longer feel the need to buy a bunch of bulky over-priced spray-cleaning products for specific uses that cause more throw-away plastic waste." ― Vitale of the Alley
Before You Go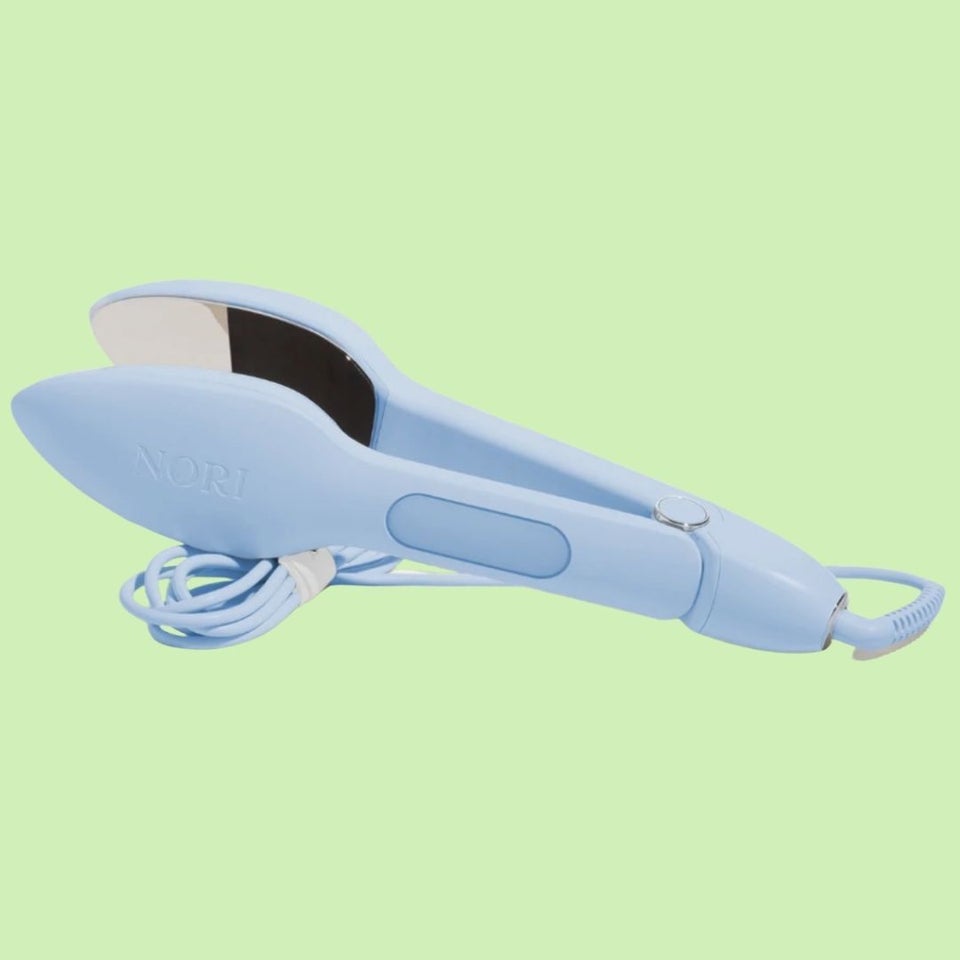 13 Time-Saving Products To Get Wrinkles Out Of Clothes When You Hate Ironing
Do you have info to share with HuffPost reporters? Here's how.