Arkansas Democratic gubernatorial candidate Mike Ross wants his state to get serious about domestic violence.
Ross on Tuesday released an ambitious domestic violence plan that includes training police in lethality assessment, boosting funding for shelters, and creating a protective order database accessible to law enforcement and court officials.
"Your story put a name and a face to domestic violence in Arkansas," Ross said in an interview. "Laura's story really is a microcosm for the domestic violence problems we have in this state, and across the nation."
At the time of Aceves' death, she had a protective order against her ex-boyfriend, Victor Acuna-Sanchez, who was awaiting trial on charges stemming from two prior attacks on her. Three weeks before the killing, the ex-boyfriend was charged with violating a no-contact order. Despite a record of escalating violence, he was released without posting bail the day after his arrest. Aceves, a mother of three, was shot in the head. Her 4-month-old son was found crying at her side, covered in blood. Acuna-Sanchez awaits trial on a capital murder charge.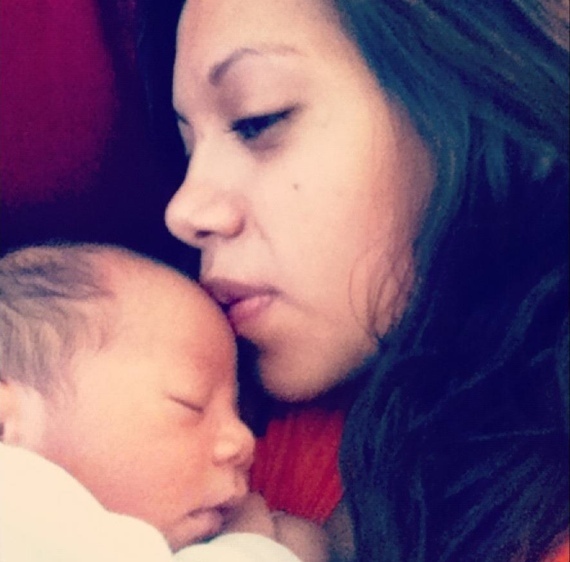 Laura Aceves with her son Jordan, September 2012.
"The state of Arkansas and the system failed victims like Laura and it continues to fail too many women and children," Ross said. "Domestic violence is a real problem in Arkansas."
In the last decade, Arkansas has frequently been ranked as one of the 10 worst states when it comes to men killing women, according to annual reports by the Violence Policy Center. The ranking is based on FBI data on incidents in which a sole male offender kills a single female victim, a typical indicator of domestic homicide.
Under Ross's plan, the state would take new steps to protect and support domestic violence victims.
One key initiative would change the way police respond to domestic violence calls. Under Ross's plan, Arkansas police would be trained to screen victims for risk level by asking a series of research-based questions. If the victim is determined to be at high risk, police would inform her about the danger she is in, encourage her to seek help and connect her with key resources.
The method, called "lethality assessment," has shown encouraging progress in reducing homicides across the country.
"Thirty-two states have now implemented some form of lethality assessment," said Ross. "It's past time for Arkansas to do the same."
Ross's plan also would target another key issue in the state -- access to support services.
His proposal increases funding for domestic violence shelters by requiring criminals to pay court fees for convictions of specific crimes. Carroll County, where Aceves lived, does not have a shelter for domestic violence victims.
Ross' plan also includes the creation of a confidential address program to help survivors of sexual assault, rape, stalking or domestic violence keep their location secret from abusers; changing the law so it's easier for domestic violence survivors to terminate a housing lease without penalty; and directing the state to publish a comprehensive report on domestic violence every two years.
"It's a complex problem that needs a comprehensive solution," Ross said. "It's important that we send a strong message in this state that domestic violence will not be tolerated, and that we do everything we can to empower victims."
Ross faces Republican Asa Hutchinson on Nov. 4 in the race to succeed Gov. Mike Beebe (D), who cannot run again because of term limits. HuffPost's Pollster has Hutchinson leading Ross by 4 points, 48 percent to 44 percent.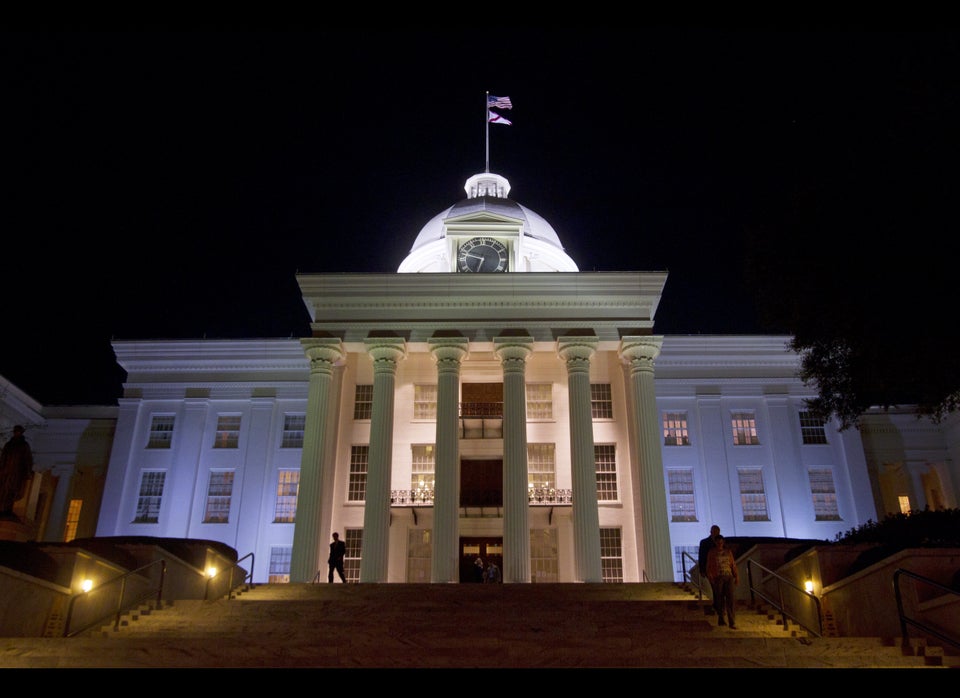 U.S. State Capitol Buildings