" Photographs of worlds that were once invisible to us are what spark that creative section of my brain. I am fascinated by the inner-workings of the human body and the micro-universes that inhabit it." - Laura Bedard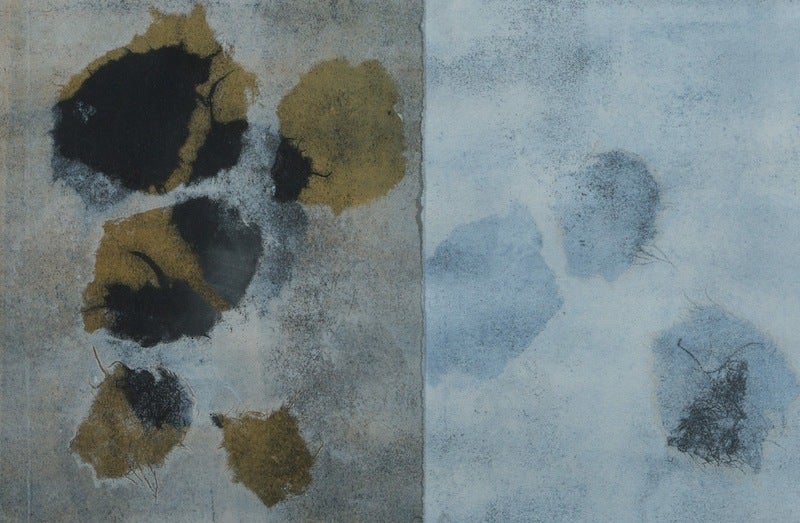 Growing up in the picturesque coastal town of Plymouth, Massachusetts, Laura Bedard discovered her two distinct passions for art and science at an early age. "My parents had a boat, so we always went fishing and whale watching and I immediately became fascinated with marine life. I'd either be schooling myself reading through National Geographic magazines or drawing pictures of whales and dolphins," she recalls.
And like many of us, Bedard also grew up assuming that art and science involve two very different mindsets - with the latter being the more obvious career path. While she had decided early on that she would become a marine biologist, her fascination with science continued to expand with every new subject explored in the latest issue of National Geographic. From marine life to dinosaurs to animals to humans to distant galaxies to microscopic cells, each subject would also inspire a new series of drawings and soon her art began attracting attention.
"I had always seen myself as a future scientist rather than an artist, but in high school I came across an amazing teacher who changed everything," says Bedard. I had enrolled in a drawing class and I remember thinking I didn't even belong in it, but this teacher encouraged me to stay with it and I ended up loving the class. She inspired me to continue taking more classes and she even worked with me to help me get into college."
During her undergrad years as an art major, Bedard's focus evolved from realistic drawings to exploring new styles and mediums of photorealism, painting, graphic design, printmaking and mono printing. She continued on to graduate school, gaining entry into the prestigious MFA program at the University of Massachusetts, Dartmouth and it was during this time that her diverse passions began to merge into the abstract style of art she is renowned for today.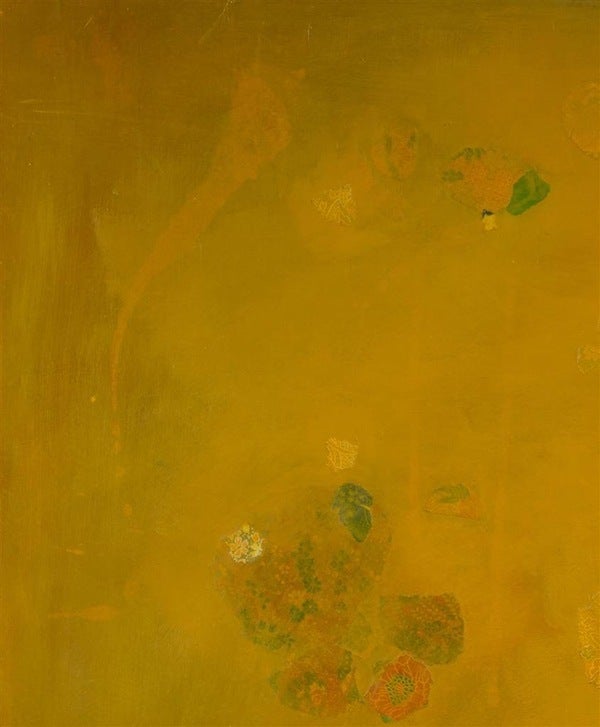 "As I entered graduate school, my focus was on creating more depth and layering in my work. But I also began thinking about what really interested me about science when I was younger. My fascination with biology, the vastness of galaxies and the micro-scopic galaxies inside our bodies. How combinations of cells, tissues, and eggs, all make up the human body and form mini galaxies of their own."
Rather than replicating these scientific concepts in a typical clinical aesthetic, Bedard realized her purpose was to inspire others to explore the world of science through the magical window of art. Taking inspiration from influences such as Terry Winter's organic abstract style and the warm color palettes of 15th–16th century Persian miniature paintings, Bedard developed her own technique to give her work its meditative, celestial and fluid appeal. She explains her technique as a subtle layering process that combines ink, acrylic paint, printmaking and collage on a large-scale paper canvas.
"My work has both a biological and celestial feel. The surface of each piece usually has a great deal of texture and I start off using ink because I like to begin working with a printed smooth surface. Once the surface is dry, I add layers of transparent acrylic paint. The brush strokes from the layers of paint and matte medium create an interesting surface and movement throughout each piece. In between the layers of paint and ink, I also add collage paper, which increases the depth to the piece.
For the palette, I tend to use subtle ochre's, browns and grays mixed with a hint of warm colors in order to portray the idea of living organisms. The layering and wiping away of color also creates the impression of depth, so when you look closely at my work, you will see a variety of colors hidden beneath the top layers. Each of these layers is very subtle, which give each piece a very fluid feeling. My intent is to create a harmonious system of color arrangements that portray the subtle atmospheres within our bodies and the beauty within each of us."
Bedard's unique style of science inspired art has quickly appealed to a wide audience ranging from doctor's clinics to private collectors and has also appeared in multiple shows at the University of Massachusetts, Dartmouth. She is also currently preparing for an upcoming show in Cape Cod and working on her latest "Eclipse" series, which explores egg reproduction through clusters of shapes.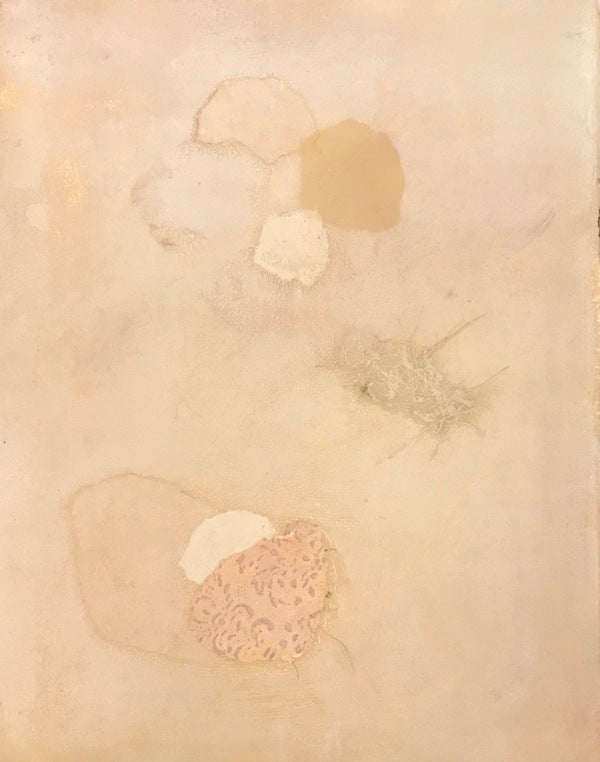 The artist has also expanded her talents to co-authoring and illustrating a children's book series titled, "My Adoption Feelings." Inspired by her 3-year-old son, Gabriel, (whom she adopted at birth), Bedard saw the need for a book that specifically addresses young children and their early questions about adoption. Her sister, Jennifer Robinson, is a practicing psychologist who also recognized the need and together, they combined their expertise and co-wrote a book for specifically for adoptive children and their parents to read together.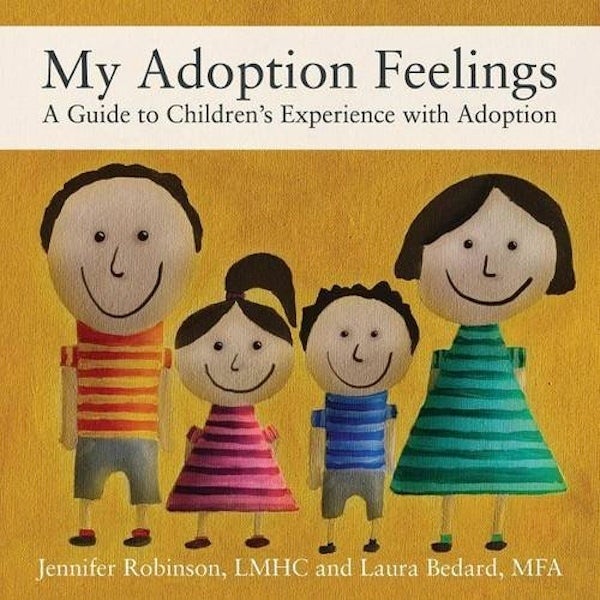 Bedard explains that in addition to the finding the right narrative tone, it was also important to create a style of artwork and characters that would appeal to children rather than intimidate them. With her sister writing a parent's guide to accompany the book, "My Adoption Feelings," has not only been extremely well received by adoptive children and parents, it is also being used by several adoption agencies and psychologists. The quick success has inspired the sisters to turn the book into a series and they're already working on the next installment.
"The next book will address questions adoptive children often have about their birth mom, which is something that parents and adoption agencies all have to deal with," Bedard reveals. "We will also be writing books from the sibling's point of view, the parent's point of view and perhaps another book from the man character's point of view when he is older."
To find out more about Laura Bedard and her collection of work, go to: laurabedard.com
"My Adoption Feelings" is currently available on Amazon.com
Calling all HuffPost superfans!
Sign up for membership to become a founding member and help shape HuffPost's next chapter
This post was published on the now-closed HuffPost Contributor platform. Contributors control their own work and posted freely to our site. If you need to flag this entry as abusive,
send us an email
.