Laura Benanti is opening up about the heartbreak she experienced after a pregnancy loss last week.
The Tony-winning actor and singer revealed on Instagram late Wednesday that she had a miscarriage while performing a concert about The Broadway Cruise, which sailed from New York to Bermuda.
"On Monday, April 3rd, I performed on stage for 2,000 people while having a miscarriage," Benanti wrote, alongside a photograph showing her mid-performance. "I knew it was happening. It started slowly the night before. If it had been our first loss or even our second, I likely wouldn't have been able to go on. But unfortunately, I am not a stranger to the pain and emptiness of losing a pregnancy. It is a path I have walked before, hand in hand with my husband."
She also expressed her gratitude to "some of the kindest, most loving humans I will ever have the honor to share space with" ― including her family, members of her band, and the cruise's production staff ― for their support.
"Thank you to that little soul for choosing me as your home, even for a short time," she added.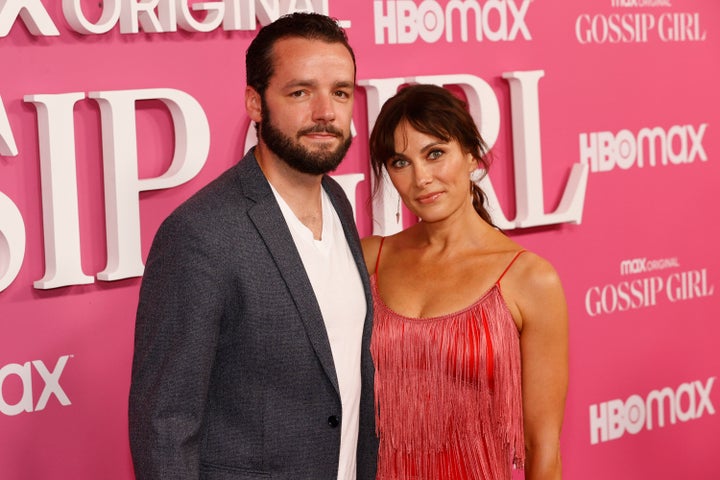 Previously shared footage of that April 3 concert shows Benanti performing "You Are My Sunshine" and "Twinkle, Twinkle Little Star" with her 6-year-old daughter, Ella. She and her husband, Patrick Brown, also share a 9-month-old daughter, Louisa, born last year via a surrogate.
Later in her post, Benanti said she and Brown were committed to "[moving] through this together as we, and so many others, have done before."
"I share all of this not to garner sympathy or attention but to remind the many people and families who have and will suffer in this way that there is no shame in this kind of loss. That you are not alone," she wrote. "And to remind myself as well."
Legions of Broadway fans have embraced Benanti for her performances in musicals like "Gypsy," for which she received a Tony Award, as well as "She Loves Me" and "My Fair Lady."
From 2016 to 2020, she endeared herself to late-night audiences with her impersonations of former first lady Melania Trump on "The Late Show with Stephen Colbert." Other television credits include "Supergirl," "Younger" and "Life & Beth."
As Benanti's post indicated, this is not her first experience with pregnancy loss. In 2016, she addressed an earlier miscarriage in an emotional blog for HuffPost.
"Sometimes it can be helpful to know that someone out there has felt the same pain as you and that they are holding you in their heart," she wrote at the time. "I am holding you in mine."
Popular in the Community